Landmark call is the first time rates have not increased in over a year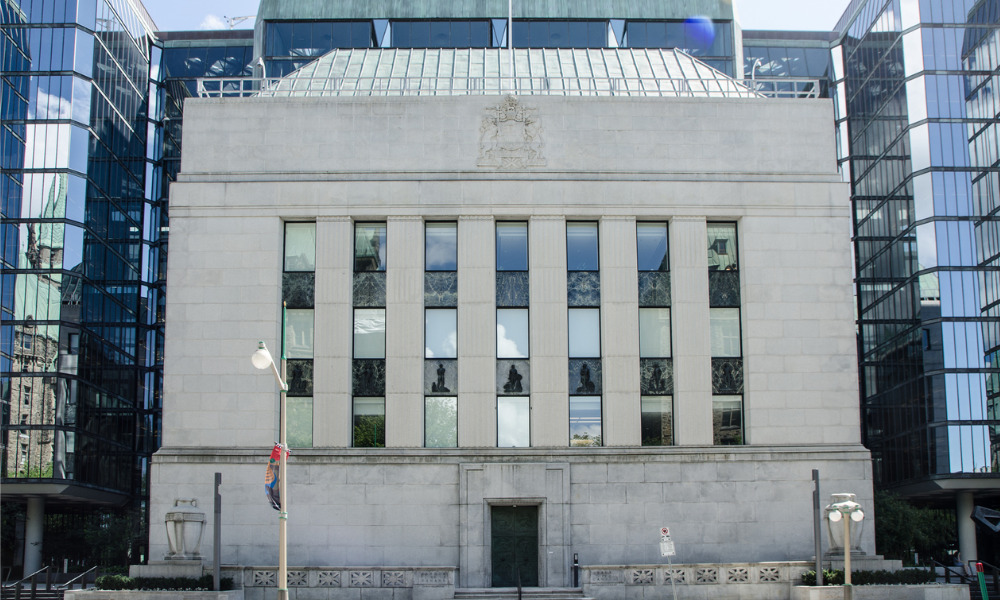 The Bank of Canada kept its policy rate unchanged on Wednesday, a decision that marked the first time in over 12 months that the central bank has not announced a fresh rate hike.
Having indicated in January that a 25-basis-point increase to start the year likely marked the end of its rising-rate trajectory for now, the Bank has followed through by maintaining its trendsetting interest rate at 4.5% in its March announcement, ending a run of eight straight rate jumps.
That decision reflects the Bank's apparent confidence that its aggressive strategy on interest rates to date is having the desired effect, with inflation ticking steadily downwards in recent months and economic growth largely remaining flat at the end of 2022.
Still, it remains unclear whether the Bank will hit pause on hikes entirely for the remainder of the year, with a resilient labour market (Canada added 150,000 jobs in January) and the seeming willingness of the US Federal Reserve to continue increasing rates potentially leaving the door open to further moves later in 2023.
In its Wednesday announcement, the Bank said it "is prepared to increase the policy rate further" if required to restore inflation to its 2% target.
The Canadian central bank's trendsetting interest rate has jumped by 425 basis points throughout the last 12 months, marking a dramatic shift from the low-rate environment that prevailed at the height of the COVID-19 pandemic when it slashed borrowing costs as the economy ground to a halt.
Its latest decision comes as little surprise, with all 32 economists who took part in a recent Reuters poll indicating that they expected the Bank to take no action on the policy rate in March.
A majority also said they expected the rate to remain unchanged for the remainder of the year as economic indicators continue to trend in the direction anticipated by the Bank's governing council.
The Bank is scheduled to make its next announcement on the policy rate on April 12.