The move arrives amid gathering signs of an economic slowdown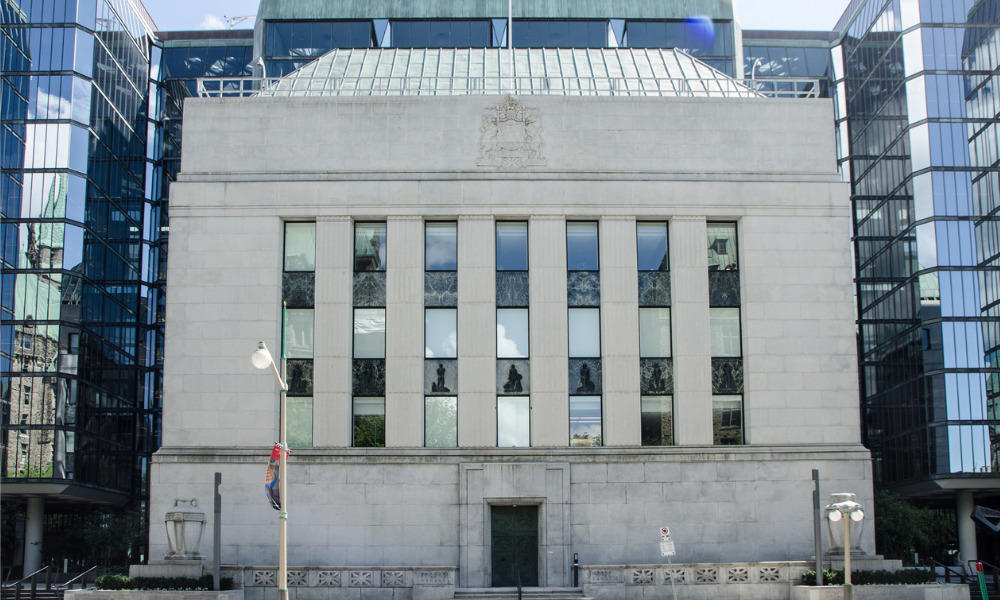 The Bank of Canada has hit pause on interest rate hikes, leaving its policy rate unchanged in an indication that it believes the economy is slowing sufficiently to justify no further action at this point.
The central bank announced on Wednesday morning that it was holding the overnight rate steady at 5.0%, ending a run of rate increases that saw 25-basis-point jumps in its last two meetings in June and July.
That decision arrives despite the annual inflation rate having increased in July to slightly above the Bank's target rate of 1% to 3%, with a contraction in gross domestic product (GDP) and a continuous upward trend in Canada's unemployment rate seemingly showing that the economy is losing steam.
Despite the hold, the Bank said in its announcement that it "remains concerned" about persistent underlying inflationary pressures, and that it is still prepared to increase interest rates again if required.
The central bank has increased its trendsetting rate 10 times since March 2022 in a 475-basis-point surge that's seen borrowing and mortgage costs spike for scores of Canadian homeowners and buyers.
No surprises in latest BoC announcement
Analysts had largely expected the Bank to hold steady on interest rates in today's announcement, while political leaders including Ontario's Doug Ford and British Columbia's David Eby had urged against another increase in recent weeks.
The inflation rate remains marginally higher than the Bank would like – but it's fallen substantially from its 39-year high of 8.1% last summer. Heavier mortgage costs, a direct result of the central bank's hike, are contributing significantly to the current figure.
Canadians' optimism on the economy also appears to be sliding. A recent Maru Public Opinion survey of about 1,500 people saw only 33% indicate a belief that the national economic outlook would improve over the next two months, compared with 41% in May and 38% in July.
The Bank of Canada is scheduled to close out the year with two more interest rate decisions on October 25 and December 6, with much attention set to focus in the coming weeks on whether rates will remain where they are or if further increases could be in the cards.