Economists deliver their verdict…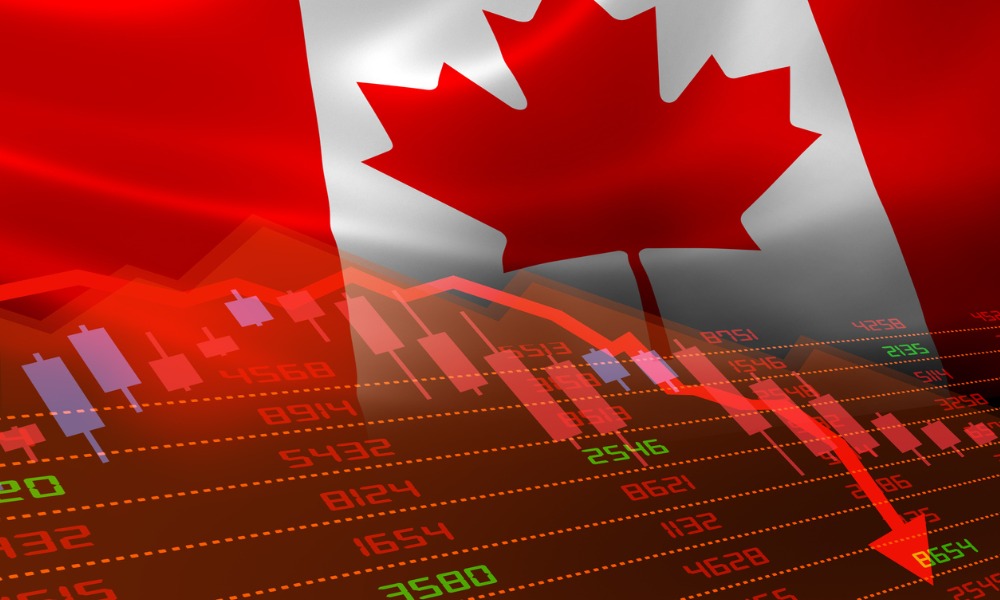 Canada will narrowly avoid an outright recession, but the central bank's multi-decade-high interest rates will likely restrict economic growth down to near-zero levels for a prolonged period, according to the consensus of economists recently polled by Bloomberg.
The poll, which was conducted from October 13-18, also found that Canadian GDP will be essentially flat in the fourth quarter, only slightly ticking up to a 0.3% annualized pace by Q1 2024.
"Both figures are a downgrade from the previous month's survey, and project growth that's well below the rate at which Canada's population is increasing," Bloomberg said in its release of the poll results.
The Bank of Canada's elevated interest rates are expected to do their job in reining in runaway inflation, with the pace anticipated to settle at 3.3% in Q1 2024 and then retreat further to 2.1% in the second half of the year.
Economists' consensus pegged the first BoC rate cuts occurring in the second quarter of 2024, albeit at a languid pace.
The poll's median prediction for the central bank's benchmark policy rate is at 4% by the end of end of next year, versus the previous consensus for 3.75%.
The OSFI highlighted domestic inflation above the Bank of Canada's target rate, subsequent monetary policy tightening, and elevated interest rates as significant developments.

Read more: https://t.co/i4RUdD1boa#mortgageindustry #interestrates #economy

— Canadian Mortgage Professional Magazine (@CMPmagazine) October 13, 2023
North America's central banks likely to pare down rates beginning 2024
A recent analysis by Royal Bank of Canada (RBC) projected that North American central banks are likely to make their first cuts next year, although rates are also as likely to remain higher than pre-pandemic levels to keep inflation pressures in check.
"We have argued before that there are good reasons to think that an era of unusually cheap money has come to an end," RBC said. "That doesn't mean interest rates will stay at today's levels – most central bankers still view the level of interest rates currently as 'restrictive.'
"For now, the aggressive run-up in interest rates since early 2022 means central banks are no longer in catch up mode and additional interest rate moves are highly data dependent [in the near-term]."