Uninsured new mortgage credit saw double-digit annual increases in volume and value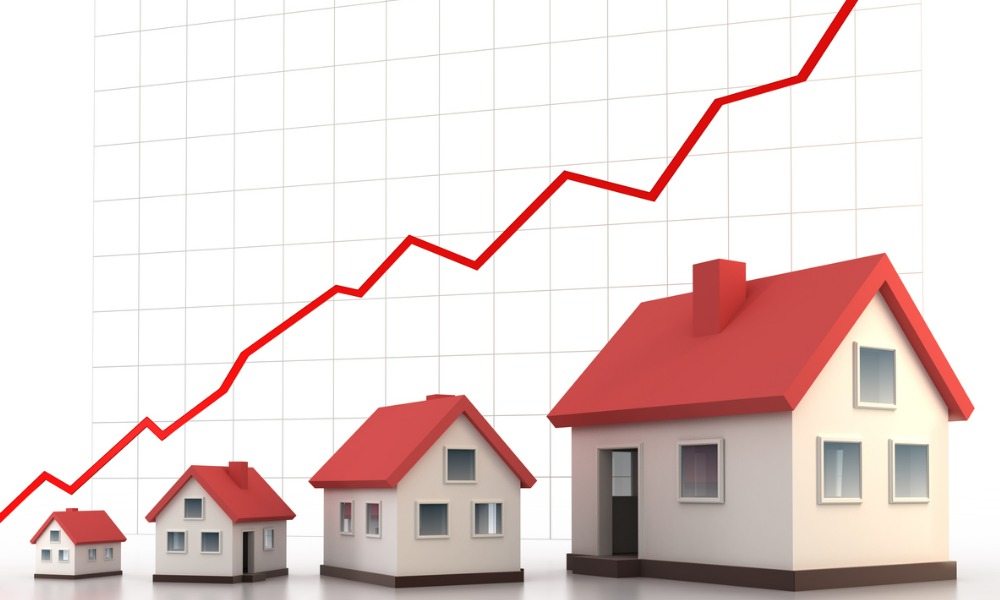 The surge of new residential mortgage originations during the first half of the year was driven by uninsured purchases of property, according to the Canada Mortgage and Housing Corporation.
During Q2, Canada's chartered banks issued an estimated 493,000 mortgages with a total value of $167.7 billion. Of these originations, approximately three out of four were uninsured mortgages, CMHC said.
On an annual basis, uninsured new mortgage credit had a 20% increase in volume and a 53% growth in value, "taking over an increasing share of the residential mortgage market," CMHC said. "The most noteworthy increase was in the issuance of uninsured mortgages for purchases of property, which more than doubled the amount originated in the same quarter in 2020."
As of the end of March, only 35% of outstanding residential mortgages extended by chartered banks were insured, far below the peak of 60% back in 2012. Insured mortgage debt held by non-bank lenders has also declined, from a 41% market share in Q1 2020 to 39% during the same period this year.
Read more: Canadian mortgage volumes hit record high
"This surge in uninsured purchases is mirrored by a sharp increase in end-of-contract principal repayments of uninsured mortgages a direct result of the record level property sales in the previous quarters," CMHC said. "This suggests that more repeat buyers are taking advantage of the rising property prices and low interest rate environment to cash out and potentially upgrade to larger space."
These purchases have contributed to sustained demand, pushing up single-family home prices by 28% year over year. This was nearly triple the rate of price growth among apartments, CMHC said.
Average loan amounts for uninsured mortgages also tended to be higher than for insured mortgages. As of Q2, three out of four insured mortgages were under $500,000, while this share was 57% among uninsured mortgages.
For loans valued between $500,001 and $1 million, uninsured mortgages accounted for a larger portion (28.9%) compared to insured mortgages (14.6%). Uninsured mortgages also have a larger, and increasing, share of high-value loans over $1 million, CMHC said.