April saw home sales take a nosedive compared with the same month last year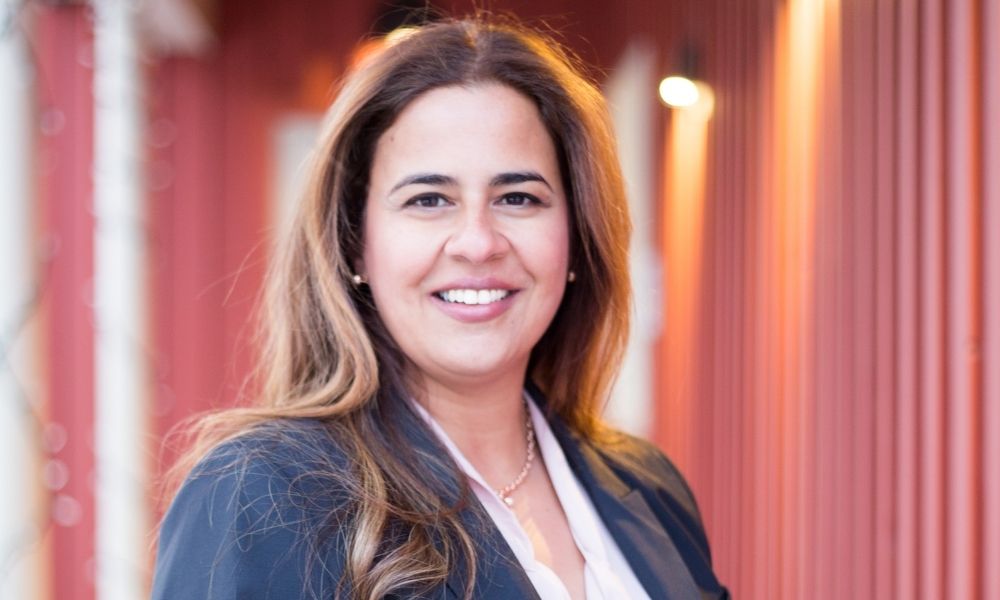 After setting a frenetic pace throughout the last 24 months, Toronto's housing market saw a sharp adjustment in April with sales plummeting by 27% over the previous month and 41% over the same time last year.
That news, revealed in figures compiled by the Toronto Regional Real Estate Board (TRREB) at the beginning of May, arrived after both the Bank of Canada and institutional lenders hiked borrowing rates in recent weeks as the central bank's benchmark rate hit 1%.
Could that significant drop in activity sound the alarm for a much cooler market in the remainder of the year? Further rate increases are inevitable – but it's simply too early to say whether a prolonged cooldown will take place, according to a prominent mortgage professional based in the Greater Toronto Area (GTA).
Dalia Barsoum (pictured top), president and principal broker at Streetwise Mortgages, told Canadian Mortgage Professional that only time would tell whether the moderation in sales activity was real or merely a data blip.
"One month of average home price decline does not make a trend," she pointed out. "If we see this continue for three months in a row, then at that point we know the market may have changed.
"What we have seen is that April was definitely very erratic, with lots of apprehension and anticipation among both buyers and sellers regarding interest rate news. Anytime you see this level of uncertainty, you have to take whatever averages emerge that month with a giant grain of salt."
Read more: Toronto home sales plummet 27% in April
Increased caution in the real estate market was an inevitable consequence of the rising rates environment, Barsoum – winner of the MCAN Award for Regional Broker of the Year – Ontario at the recent Canadian Mortgage Awards – said, although she also noted that current trepidation was temporary and changes with the news.
"After the first interest rate announcement, the market got relatively quiet, and when a few days later there was talk of another big increase this year, buyers rushed to close deals to lock in before the new rates are announced," she said.
After raising its benchmark rate by a quarter point earlier in the year, the Bank of Canada announced an oversized rate hike of 0.5% in its most recent policy meeting as a response to inflation that appears stickier – and potentially longer-lasting – than it had originally envisaged.
The Bank's governor, Tiff Macklem, appeared to set the stage for further large rate hikes at the end of April, telling reporters he was "not going to rule anything out" on that trendsetting rate.
"We need to normalize monetary policy reasonably quickly, and we're prepared to be as forceful as needed," he said.
"If we don't keep inflation expectations well anchored, if we let them become unmoored, then inflation will just get stuck at a new higher spot, and we really will have to slow down the economy a lot to get inflation back to target. That will be much more painful."
Read next: New Ontario blind bidding rule: What impact will it have?
With that in mind, another rate increase at the Bank's next policy meeting, scheduled for the beginning of June, looks all but inevitable. It's anticipated that by the end of the year and moving into 2023, borrowing rates will have returned to somewhere around their pre-pandemic levels – a harbinger of a more normal market that'd be a positive development, according to Barsoum.
"The concern was really the overheated market and unsustainable rate of increase we saw over the last year or so," she said. "A little cooling down of the real estate market for the rest of the year would take us back to a more balanced and predictable market, which is actually much better for the long term."
Keeping an eye on the bigger picture is vital amid the speculation and furore surrounding rate increases, Barsoum said, especially since even an additional 1% rate hike would keep the economy in a historically low interest rate period.
"Housing availability is still a concern in Ontario in general, and several levels of government are acknowledging this issue and trying to solve it," she explained. "When you combine these two factors and ask the question 'Does it make sense to buy real estate now?' the answer is very clearly 'yes'.
"However, to the question, 'Can I make $50,000 by flipping a property in two weeks without doing any improvements to it?' after a year of madness, the answer… is now 'no' – and honestly, that's a good thing."