The measure will allow sellers to disclose details of competing offers to bidders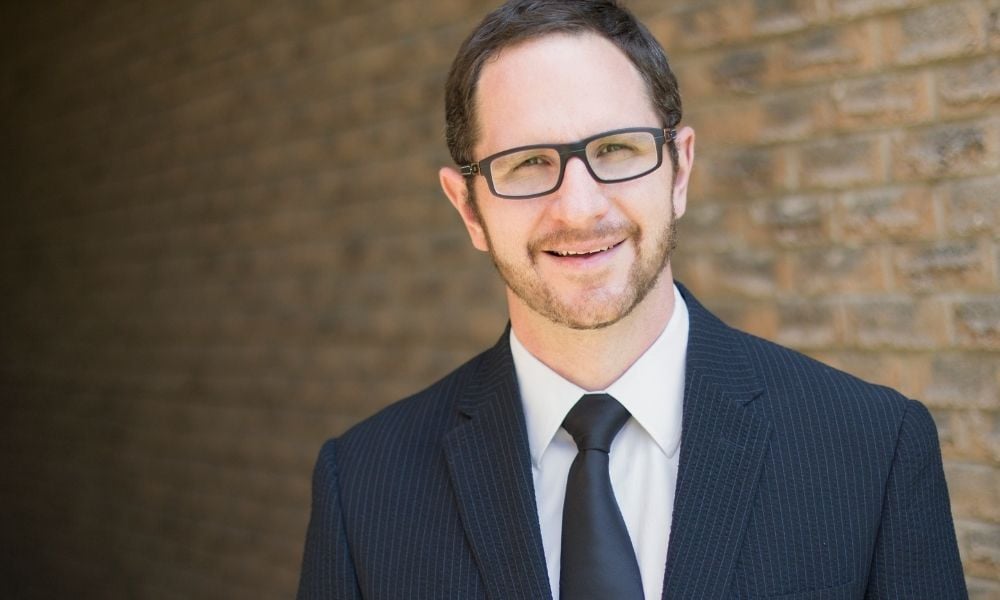 It's a measure that the Ontario government believes will tame frenzied bidding wars across the province and introduce greater transparency into the homebuying process: a new regulation allowing sellers to reveal competing offers and share details of other bids on their property.
That policy will replace the existing arrangement, in which bidders submit offers without knowing how much competitors have offered, in April 2023, as part of the provincial government's efforts to update the Trust in Real Estate Act (TRESA).
Bidding wars have become a staple of Ontario's runaway housing market in recent years, with homes frequently selling for many times over the listed price as would-be buyers rush to enter the market.
Still, there's one significant catch to the new rule: there's no obligation for a seller to disclose to a bidder the details of competing offers, meaning the process can still very much be a blind one unless the owner of the listed property decides otherwise.
The measure has been described by a Toronto-based brokerage director as one of the many "tiny things on the side" being done by the provincial government as it continually fails to address what he said was the central issue facing the housing market – lack of supply.
Elan Weintraub (pictured top), broker and co-founder at Mortgage Outlet, told Canadian Mortgage Professional that the move did little to solve the market's underlying problems, and could even serve to increase competition across the province.
Read next: Economists weigh in on federal housing proposals
"If you think of fine art when a Banksy or a Picasso is being sold, an auction actually creates a tremendous amount of demand," he said. "This format could actually increase prices.
"I think transparency is great, and openness and choice are great, but it boils down to one basic principle. You have a young married couple, they make $75,000 each; they've been saving for years; they went to school; they did everything right, but they can't afford to buy a property, and this doesn't address it at all."
Creating the option for an auction-type bidding format might make the purchasing process slightly more straightforward for would-be buyers, Weintraub said – but he reiterated that its impact would be modest compared with the other real estate challenges facing Canadians.
"I think that buying real estate is incredibly stressful whether it's blind bidding or an auction. If you're in an auction format and you're making decisions on tens or even hundreds of thousands of dollars in the moment, that's also stressful," he pointed out.
"This doesn't solve the stress. It might alleviate some concerns for some buyers, but again it's the situation itself. There are 20 bidders on one property – that's the stress. There's a mortgage stress test – that's the stress. [Blind bidding] is definitely an element of it, but it's not the big element."
It's been emphasized time and again by Canada's mortgage community, but the lack of inventory across the national housing market is having severe consequences at a provincial level.
In its newly released Housing Market Outlook, Canada Mortgage and Housing Corporation (CMHC) said price appreciation in the country's hottest markets – namely Toronto and Vancouver – would be exacerbated by continuing low supply in those cities.
Read next: Housing market activity to remain "elevated" in 2022 – CMHC
"Supply constraints on construction will continue to impact major centres and especially Vancouver and Toronto, highlighting the central role of housing supply in determining affordability," the body said in remarks accompanying that report's release.
While interest rates and ongoing inflation are likely to result in a cooling of sorts in Toronto's red-hot housing market, CMHC indicated price appreciation would remain a significant obstacle for homebuyers in the coming years.
Weintraub argued that while policies could be introduced to level the playing field for new entrants to the market, such as 30-year amortizations on insured mortgages, supply remained the "overwhelming" challenge facing federal and provincial governments.
"Every time we move away from that topic, we just waste time," he said. "[Hundreds of thousands of] people are going to be moving to Toronto alone every year. Where are those people going to live?
"Our city is growing – every few months another big tech company or corporation highlights their commitment to Toronto and building out offices. Anytime we talk about anything other than supply, it's simply a distraction."