'I think Canadians are in a much better position overall than a lot of people would have you believe'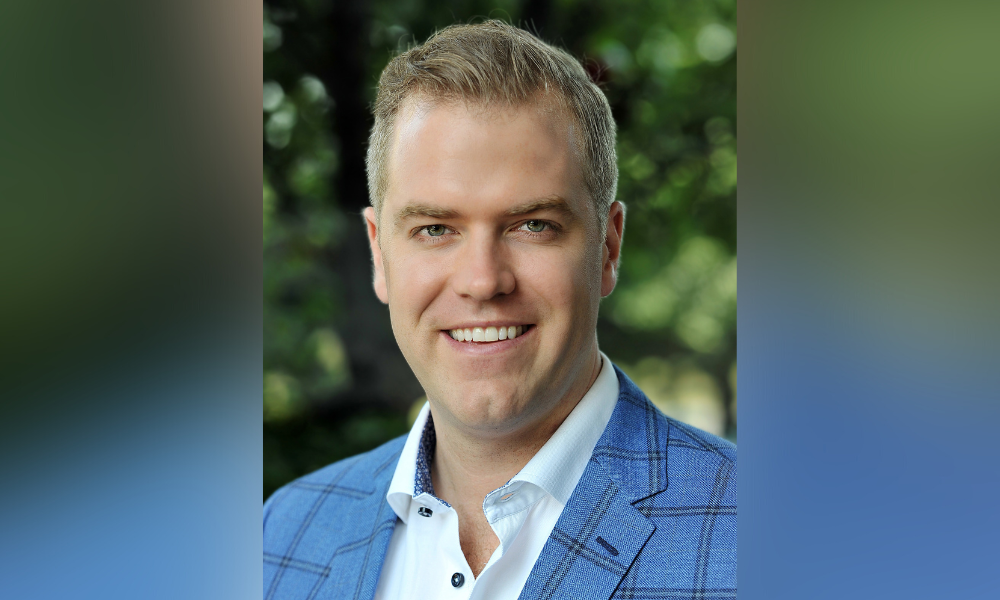 The national outlook for the housing market looks "promising, all things considered," according to the president of real estate giant RE/MAX Canada, with average residential prices expected by that company to decrease by a decidedly mild 3.3% in 2023.
Speaking after the release of RE/MAX's housing market outlook report for next year, Christopher Alexander (pictured top) told Canadian Mortgage Professional that there were positive signs on the house price front for the next 12 months despite recent economic headwinds.
"I think what we can expect is more of this standoff between buyers and sellers until we get some stability from the Bank of Canada," he said. "I think it's just been so fascinating, this whole market correction, because yes – prices have come down, sales numbers are way down. Yes, it was an all-time record-smashing year last year – but still sales are down pre-pandemic levels in some areas.
"But listings aren't going up. Inventory is still incredibly tight and in a serious downturn. You see a flood of new inventory in rapid declines – but we haven't seen that flood. And so I think Canadians are in a much better position overall than a lot of people would have you believe."
What will it take for the housing market to heat up again?
The Bank of Canada is scheduled to make its final policy rate decision of 2022 next week (December 7), with some speculation that it could soon be ready to hit pause on its series of rate hikes.
Still, while an end to the rising-rate environment might inject some certainty and confidence back into the housing market, it would probably take a while for that to materialize, Alexander said.
"We need two cycles of no hikes," he said. "Two consecutive cycles of no increases, and I think the market will roar back really quickly."
In a Leger survey accompanying the report, 45% of Canadians said they were concerned about the potential of further rate increases to hinder their involvement in the real estate market next year.
The main report, based on surveys of its brokers and agents across the country, indicated that a majority (60%) of regional markets in Canada would likely balance out in 2023, although Ontario and parts of Western Canada could see average prices slide by between 10% and 15%.
Atlantic Canada, by contrast, is expected to see price growth, especially in Halifax where an 8% increase in average sale price is anticipated and St. John's, which could see prices jump 4%.
Robert Hogue of RBC Economics told Canadian Mortgage Professional that declining home prices in many markets should be taken in the context of skyrocketing price growth in recent years, and that their future trajectory would vary significantly by markethttps://t.co/ouehXXq1L1

— Canadian Mortgage Professional Magazine (@CMPmagazine) October 7, 2022
While some of Canada's leading economists have forecast that the country will enter a mild recession in 2023, and much has been made of a quieter housing market in recent months, Alexander said that the outlook also reflected a return to more normal activity after the unprecedented market surge during the first two years of the COVID-19 pandemic.
"There's not the turmoil that you would believe considering the media attention that the market has gotten in the way it's been described," he said. "All you're hearing is a massive decline in sales, falling prices.
"But you look at the context of the situation, you're comparing the best market in history and the most sales in history, and so it's a little bit exacerbated."
How are Canadians feeling about the housing market?
The Leger survey revealed that fully 73% of Canadians continue to regard home ownership as the best possible long-term investment they could make, although 67% are less inclined to move ahead with their plans to purchase in the first half of 2023 and the same percentage indicating they were less optimistic in the short term.
Fifteen percent (15%) of Canadians are considering switching province in search of more affordable housing, while 54% of survey respondents indicated their belief that a two-year ban on residential property purchases by foreign investors – set to come into play at the beginning of January – will improve housing affordability next year.
"Canadians still want to own real estate," Alexander said. "People that I've talked to, both agents and friends of mine – they want to buy. They're waiting for the right opportunity.
"I think buyers smell blood in the water, but most sellers aren't desperate to sell – so they don't get their price, they just take their home off the market."
What are your thoughts on how the housing market will play out in 2023? Let us know in the comments below.