The slowdown is expected to take hold during the first half of next year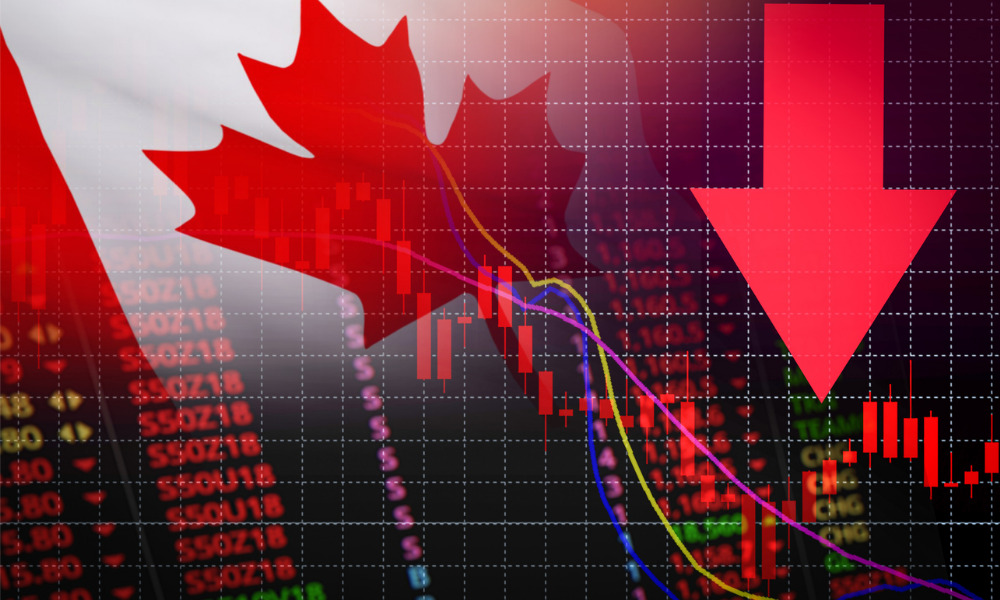 A significant economic slowdown, even a brief one, now appears to be inevitable in the very near future, according to Canadian economists recently polled by Bloomberg.
The Bloomberg survey, which took stock of 26 economists' viewpoints between November 4 and 11, arrived at a consensus scenario of back-to-back quarterly declines at the beginning of 2023.
The poll projected an economic contraction of an annualized 0.5% in Q1 2023, followed by a 0.6% slowdown in the succeeding quarter.
"The Bank of Canada says it's trying to balance the risks of under-and over-tightening, but that ship might have already set sail," said Royce Mendes, head of macro strategy at Desjardins Capital Markets. "The impacts of higher interest will likely push the nation into recession."
Mendes offered a more pessimistic prediction of a 1.3% decline during the first half of 2023.
Read more: BoC's Macklem: Labour market rebalancing needed to counter inflation
Josh Nye, of RBC Economics, recently warned that inflationary pressures will continue to affect market dynamics well into next year.
"More persistent inflation that forces policymakers to continue tightening further into 2023 remains a key risk (upside for rates, downside for growth)," Nye said.
"While we've lifted our terminal Fed funds forecast by 25 bps (to 4.75-5%), our BoC call is unchanged (4.00% terminal). That end-of-cycle gap would be at the higher end of the range seen in recent tightening cycles – the Fed consistently going further – whereas market pricing is at the lower end. That suggests downside risk to the Canadian dollar, in line with our forecast for further near-term depreciation."
However, the latter half of the year seems to be looking up for most economists, with Canadian growth expected to inch up to an average of 0.6% in 2023 and then to 1.7% in 2024, the Bloomberg poll found.