The city has witnessed continued price growth despite the impact of rate increases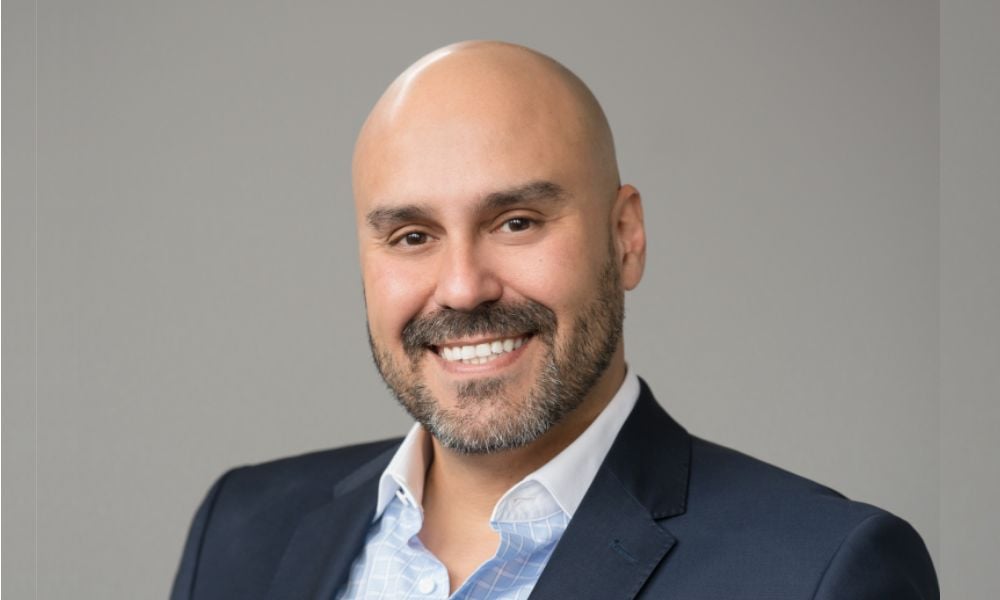 While Quebec's housing market hasn't proved immune to the national slowdown of recent months, house prices in the province appear to have remained robust throughout that adjustment.
Second-quarter sales across Quebec declined by 14% compared with the same period last year, according to data released in July by the Quebec Professional Association of Real Estate Brokers (QPAREB) – although home prices surged between Q1 and Q2.
The median price of a single-family home in the province sat at $448,694 in 2022's second quarter, the association said, a spike of more than $30,000 compared with the previous quarter and up by 20% over the same period last year.
Notable price growth was also registered in Quebec's condo market, with the median condo price jumping by $16,000 compared with the previous quarter and posting a big increase from Q2 2021.
Those gains will likely be short-lived, QPAREB said, as prices begin to level off in line with further interest rate hikes. Still, the residential real estate market in the province has, to date, proven something of an outlier from the "rapid process of market rebalancing" observed in provinces including Ontario and British Columbia, according to the association.
Read next: What's next for Canada's housing market?
The Montreal Census Metropolitan Area (CMA) proved especially resilient in the face of that rising-rate environment: prices for single-family homes edged up $20,000 in Q2 over the previous quarter, also posting a 15% increase over the same point in 2021.
That performance arrived even as sales across all categories in the Montreal CMA declined by 13% year over year and active listings moved into positive territory for the first time in about seven years.
Terry Kilakos (pictured top), president at Montreal-based North East Real Estate & Mortgage Agency, told Canadian Mortgage Professional that the continuing strength of home prices in that city surprised many would-be buyers who had decided to wait until property values declined before entering the market.
Some prospective buyers who had been preapproved were ready to make offers in January and February but decided to hold off in the expectation that prices would be much more favourable in the subsequent months, he said.
"If you look at markets like Toronto [and] maybe even some pockets of BC, a lot of the homes have dropped in value," he said. "But Montreal hasn't. The Montreal market is still relatively strong. Houses are still going over, [and] there are still people looking right now.
"It's just you're not getting as many offers so whereas the house might stay on the market for a couple of weeks instead of one weekend, generally the houses are selling – and they're selling over asking."
Homeowners are, of course, as preoccupied in Montreal about the impact of the Bank of Canada's rate-hiking cycle as elsewhere, Kilakos said. That's where he believes mortgage brokers have a duty to provide strong guidance and detailed information to their clients to make sure they understand precisely what those rate increases entail.
Read next: Foot traffic is at a pandemic high across every major city
"There is concern, especially with the clients that ended up taking variable-rate mortgages. It is something that they're obviously concerned about, seeing interest rates go up," he said. "These are the fears that a lot of people are having right now.
"So we just have to… run the numbers at the end of the day and have them actually look at things properly, calculate things properly, and then based on that, make a proper, educated decision."
Part of the reason home prices have remained so stable in Montreal could be that buyers have realized they're not likely to plummet, Kilakos said, even despite the impact of higher borrowing rates.
Montreal buyers also have the advantage of a much more affordable market than the country's frothiest housing markets, with homes in the area selling for a fraction of the cost of Toronto or Vancouver properties despite it being Canada's second-most-populous urban area.
"A couple of years ago, you're able to buy a house in Montreal for, let's call it between $400,000 and $500,000," Kilakos said. "And that same house is [now] $700,000. But relative to Toronto, it's nothing."
Despite the continued strength of home prices in Montreal, QPAREB said they looked set to moderate in the coming months, as demonstrated by the rise in active listings.
"Home prices are showing signs of slowing down," the association said, "clearly affected by the rapid rise in financing costs, putting an end to a frenzied rise in prices and helping to change the mindset of buyers and sellers regarding market developments."