A recent rate jump marks a "hammer to housing" according to a BMO economist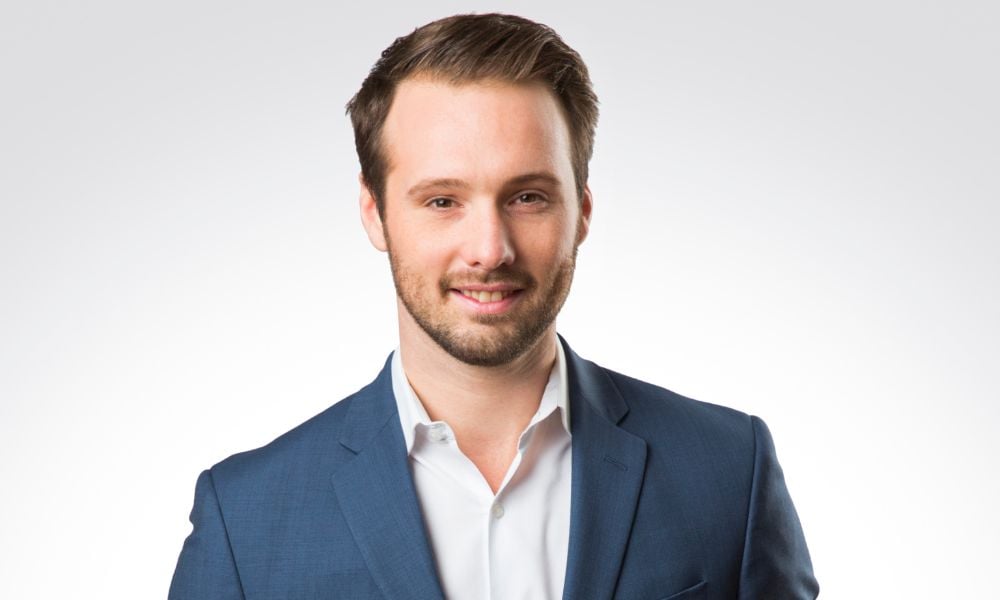 It's clear that interest rate increases are having a strong impact on Canada's housing and mortgage markets, with June marking a third straight monthly slowdown on the housing front.
Home prices registered their largest monthly decrease on record as home sales also inched downwards in June: the national benchmark price fell by 1.9% over May, while sales were down 5.6% over the same period and a huge 23.9% below activity in June 2021.
That news arrived just two days after the Bank of Canada made a landmark announcement, increasing its benchmark rate by 1% in a surprise move – its largest hike since 1998 – that signalled its continuing intention to combat inflation through aggressive action on rates.
The move is nothing less than a "hammer to housing," according to Bank of Montreal (BMO) senior economist Robert Kavcic, who published a note indicating that he expected an "even deeper correction" in the country's housing market as a result of the central bank's rates strategy.
"The fact that the market had already cracked after the Bank of Canada's initial move in rates only reinforced how sentiment-driven the market was, and how quickly that can change," he said, noting that qualifying rates were now climbing in tandem with actual mortgage rates under stress test rules.
Read next: Canada home prices see biggest drop since at least 2005
RBC economist Robert Hogue, meanwhile, said home prices were dropping "faster and faster," with Ontario and parts of British Columbia posting the most significant declines and price correction beginning to spread across the country.
The MLS Home Price Index was down in Winnipeg, Montreal and Quebec City between May and June, he said, which he believes will "mark a turning point" for the housing market in Canada.
Kavcic highlighted the influence of psychology in Canada's housing market, emphasizing the "abrupt turnaround" that now sees more Canadians expecting lower prices than higher ones in the near future.
As of the July 8 week, only 30% of Canadians expect higher prices, according to weekly survey data from Nanos – a dramatic decline from 70% at the height of the recent housing market boom.
"The proof is that even just an initial nudge in interest rates was enough to crack expectations and trigger a correction," he said. "The latest move by the Bank of Canada will wash away any remaining froth."
While the possibility of a housing market crash in Canada has been discussed in recent weeks amid those cooling conditions, that's an unlikely prospect, according to Ratehub.ca co-CEO and president of CanWise mortgage lender, James Laird (pictured top).
He told Canadian Mortgage Professional that there would still be sufficient clamour for housing among specific cohorts to render a market collapse improbable.
"I don't think demand for housing has changed at all," he said. "I think first-time homebuyers, millennials, Gen Z [renters] who don't own – they still want to.
Read next: Annual pace of housing starts slows, says CMHC
"Rental rates are going up quite significantly, so even if your mortgage payment is higher with the higher rate, if the mortgage payment's going to be the same or lower than what you have to pay to rent the same property, people are still going to make the purchase decision if they can qualify."
Indeed, Ontario's provincial government recently announced that its rent increase guideline for 2023 would be 2.5%, its highest in a decade and a significant jump from the 1.2% cap this year.
That trend is set to be accompanied by an immigration surge in the coming years: in February, the federal government increased its target for new permanent residents to 432,000 in 2022, with 447,055 slated to arrive next year and 451,000 in 2024.
"With close to half a million new Canadians arriving each year, one of their first priorities is housing," Laird pointed out.
He also noted that Canada's housing market has prior form when it comes to bouncing back quickly from a slow year, having recovered swiftly following the global financial meltdown over a decade ago.
"Looking at real estate data from 2009, the year after the financial crisis really caused real estate to slow, and I think it was even more disconnected than it is now," he said. "The year after that was a huge year. So, whenever it stabilizes, expect it to kind of rush back."