Activity could be set to slow considerably as rates rise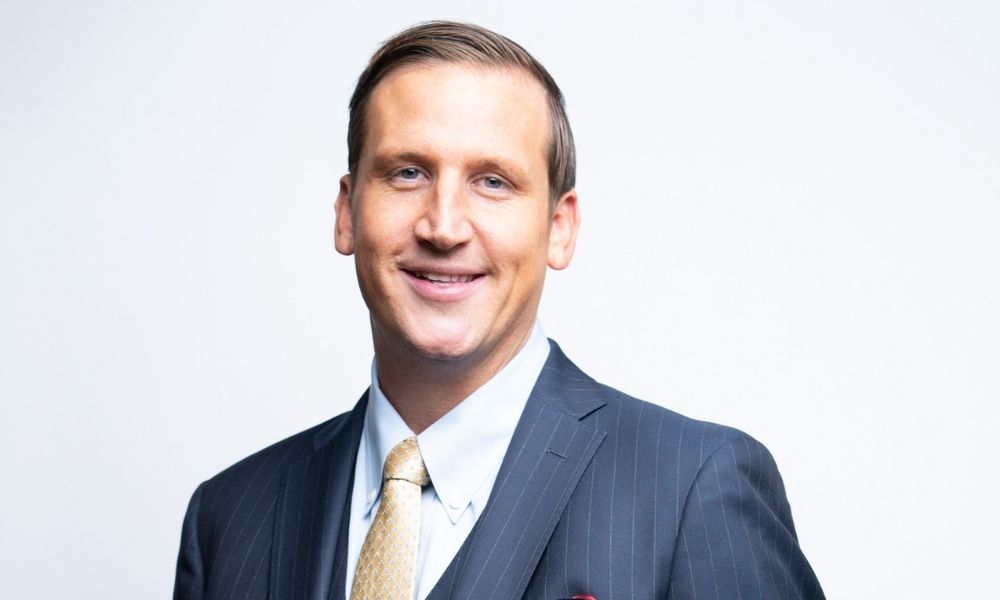 Canada's housing market surged during the first two years of the COVID-19 pandemic as rock-bottom interest rates and a work-from-home revolution spurred a record-setting buying spree across the country. But as interest rates creep upwards – and the pace of sales slows noticeably in many markets – could a significant adjustment be in the cards?
The two hottest markets throughout the past 24 months have unsurprisingly been Toronto and Vancouver, with both cities posting eyewatering price increases and relentless activity in that period. Their barnstorming performances during the pandemic made April's housing market all the more striking: Toronto saw a 27% monthly decline in sales, while Vancouver was down 25% compared with March.
Year over year, that monthly sales figure for Toronto was 41% lower than the same month last year, according to the Toronto Regional Real Estate Board (TRREB), with Vancouver seeing a 34% drop from the frenzied market of April 2021.
Other markets across the country posted less dramatic declines, even though their numbers were still down over spring last year. In Montreal, home sales were 17% lower compared with last April, marking the least active April the city has witnessed for five years.
While the Greater Edmonton Area (GEA) saw sales decline 10.9% over the previous month, they were actually up by 2% over last year, and in Calgary year-over-year sales increased by 6% despite slowing compared with March.
Read next: BMO: Strong policy actions required to address inflation
At time of writing, April home sales figures for Nova Scotia were not available – although the Canadian Real Estate Association (CREA) recently revealed that sales in the province had dropped by 26.4% in March over the same time last year (but still sat 34.5% above the 10-year average).
Indeed, while home sales in many markets have plummeted compared with the dizzying heights of the pandemic, they're still far above historical levels – a trend that has kept many Canadians worried about continuing home price appreciation.
Last week, a new Nanos Research poll revealed that two-thirds of Canadians are concerned about rising house prices, with a third of respondents expressing worries about their mortgage or rent payments. The younger demographic was particularly apprehensive, with 72% of respondents between 18 and 34 concerned about rising prices and 49% about paying their mortgage or rent.
A cooldown in the Toronto housing market was inevitable, according to a broker based in the city, although he also said there was now a rising risk of a market shock as interest rates continue to increase.
The Bank of Canada has already hiked its own benchmark rate to 1.0% from a rock-bottom 0.25% in recent weeks, with further rate increases in the offing throughout the remainder of 2022 and 2023.
"It's been a busy two years so a natural cooling had to occur, but with rates going quickly higher it opens up the door for a potential shock to consumers which would further stall the market and drop values," Drew Donaldson (pictured top), founder and CEO at Donaldson Capital, told Canadian Mortgage Professional.
Read next: RBC: Impact of BoC's 50bp hike now starkly apparent in housing market
While some clients have shown greater caution about entering the market in recent weeks, Donaldson also noted that others still don't seem to mind paying whatever price is necessary to secure a home – particularly in Toronto proper, where inventory is extremely limited on high-demand streets for wealthy and high-income earners.
As for the possibility that rising rates throughout the rest of the year will be a cause of significant stress for Canadian homeowners and buyers, Donaldson said there was "great concern" for affordability.
"Toronto will be the least hit in my opinion compared to small towns and second homes, but there is still concern and people buying, refinancing or coming up for renewal will be paying a much higher cost on their mortgage," he pointed out.
Asset prices in both stocks and real estates are likely to decrease as a result of those rising interest rates, although Donaldson reiterated his long-term optimism in the future of the housing market in Toronto.
"If a low unemployment rate holds up, things won't get too bad – but if unemployment begins to be a problem, then look out below," he said. "I'm a long-term bull of the Toronto housing market but in the short term, financial caution is warranted."