The Ottawa Real Estate Board is reporting signs of "normalizing" sales activity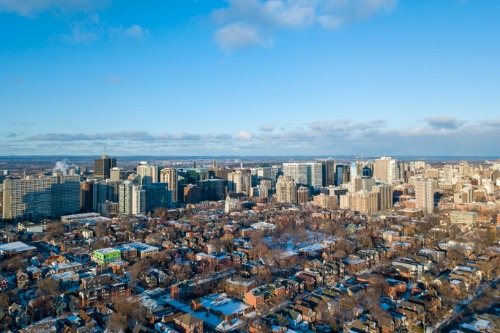 Ottawa's resale market last month exhibited a performance level similar to that of a standard pre-pandemic June, according to the Ottawa Real Estate Board.
A total of 2,131 homes were sold in the market, amounting to an annual increase of 5%. To compare, the five-year average for total unit sales in June stands at 2,098.
By asset class, residential properties accounted for 1,647 sales (up 2% year over year), while condos totalled 484 transactions (up 13%).
Compared to May 2021, last month's activity represented "a normal tapering off as families turn their attention to end of school events and enjoying more outdoor recreation," said Debra Wright, president of the OREB. "This year, it also coincided with some easing of pandemic restrictions… It will be interesting to watch the market over the summer to see if this normalization of the real estate sales ebb and flow is indeed the case moving forward."
Read more: What's happening with house price growth in Canada?
On a year-to-date basis, sales were tracking 48% higher on an annual basis, with a total of 11,446 transactions from January to June. This was also roughly 16-18% higher than the 2018 and 2019 readings covering the same period.
"Much of this increase is due to the increased activity in the first five months of 2021 compared to previous years," the OREB reported. "We have also seen an instrumental increase in new listings this year, and inventory levels for both residential and condominiums are higher than we've seen since 2017. However, we are still at a one month supply of housing stock, so we aren't out of the woods yet."
On average, residential-class properties sold for $725,970 last month (up 26% year over year), while condos sold for $435,198 (up 21%).