More than $160 million has been set aside for the multi-year commitment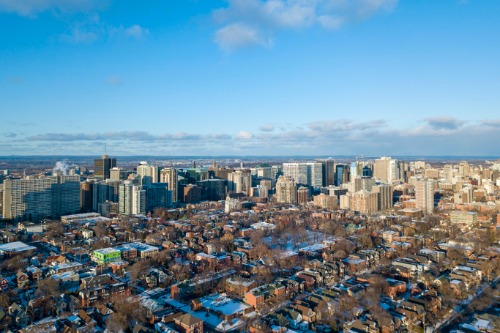 Federal and provincial governments, together with the Canada Mortgage and Housing Corporation (CMHC) and the Ottawa Community Housing Corporation (OCH), have announced a $165.6 million financial commitment to support more than 11,000 housing units across the province.
Of this sum, $65.4 million is a forgivable loan for capital repairs, which will take place over a span of nine years.
Aside from upgrading and prolonging the lifespan of the units, the program will aim to improve tenant health, safety, comfort, and overall quality of life.
The project will be managed by the OCH, which currently stands as the province's largest social and affordable housing provider, and the fourth largest in Canada.
"This investment is critical to provide predictability for capital repairs, ensuring that our communities are modernized, more sustainable and greener," said Mathieu Fleury, Councillor and chair of the OCH board of directors.
Read more: CMHC announces latest call for submissions in NHS Demonstrations Initiative
The funding will be coursed through CMHC's National Housing Co-Investment Fund (NHCF), the part of the multi-year National Housing Strategy that focuses on the construction and revitalization of mixed-income, mixed-tenure, and mixed-use affordable housing.
"Current events remind us that nothing is more important than a home," said Mona Fortier, Member of Parliament for Ottawa–Vanier and Minister of Middle Class Prosperity. "This investment will ensure that the existing affordable housing supply operated by Ottawa Community Housing is in good repair and will improve the quality of life for its residents for years to come."