Sales and prices are ticking upwards in Canada's housing market, but there's no end in sight to the inventory crisis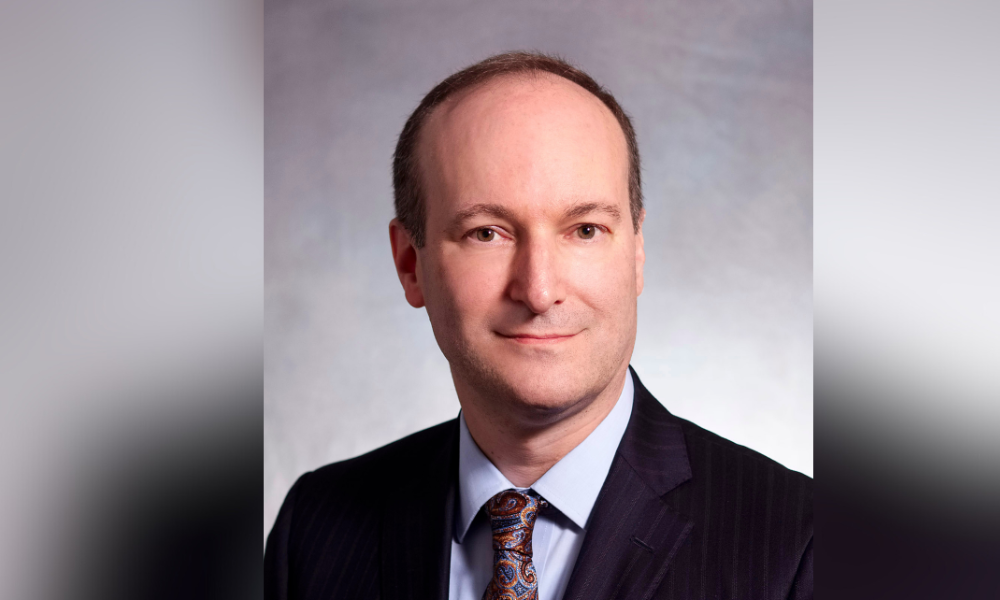 Canada's housing market could be gathering steam again – but a notable feature of recent weeks, as ever, has been a lack of new listings becoming available.
The Canadian Real Estate Association (CREA) revealed that the number of newly listed properties on the market fell by 5.8% in March, bringing new supply to a 20-year low as the number of months of inventory also ticked downwards (to 3.9 at the end of March, compared with 4.1 at the end of February).
That trend has developed as both sales and prices started to inch upwards on a monthly basis. The sales-to-new-listings ratio was its highest for a year in March, at 63.5%, well above the long-term average for the measure of 55.1%.
Doug Porter (pictured top), BMO's chief economist, told Canadian Mortgage Professional that the "absolute absence of selling" had been an especially noteworthy trend in the housing market in 2023.
Speaking after the Bank of Canada's latest interest rate decision on April 12 – two days before the release of CREA's March stats – he said the lack of new listings stood out even as the market showed signs of nearing its bottom.
"For instance, to pick on Toronto, the fact that new listings were about as low as we've seen in the last 20 years is quite eye-opening, essentially as there are a lot of people who don't want to list because the market is soft and there's really almost no-one who has to list, other than because of personal circumstances," he said.
"But even with the big run-up in rates over the past year, we have not seen a lot of stress out there, at least not obviously. I'm sure a lot of homeowners or workers are facing some real stress but we're not seeing households having to sell their homes. So there's a relatively tight market, and it seems to be most of the price adjustment has been done in most cities."
Hopeful first-time homebuyers have faced a notoriously difficult task in qualifying to purchase a property in Canada in recent years – but could their prospects be improving?https://t.co/us3dYzgT3k

— Canadian Mortgage Professional Magazine (@CMPmagazine) April 18, 2023
How has lack of supply impacted home prices in Canada?
The fact that buyers are moving off the sidelines and returning to the market with no letup in the inventory crisis helped account for single-digit price increases across the country in the first quarter of the year, according to real estate giant Royal LePage.
While it said the national aggregate price of a home was down 9.2% over the same time last year, it added that prices had ticked up 2.8% on a quarterly basis and forecast a year-over-year jump of 4.5% by the end of 2023.
The number of homes on the market is "too low to satisfy demand," Royal LePage said, reporting a "chronic shortage" of supply both for rent and purchase.
"We are grappling with a growing problem here that once was the burden of our largest cities but is increasingly being felt in secondary markets as well," Royal LePage's president and CEO Phil Sopher said in a press release.
"Yes, governments are adopting policies intended to address the problem, yet the pace of progress is far from encouraging. And challenges facing developers – such as the increased cost of materials and labour, and a shortage of skilled tradespeople – persist."
Record levels of immigration are also expected to further expose Canada's lack of housing supply. Brendon Ogmundson, chief economist at the British Columbia Real Estate Association (BCREA) said in a note at the end of March that new home completions in the province would have to rise by 25% over their historical average to keep up with the pace of new Canadians entering in the coming years.
Housing starts remain subdued
There's little joy on the home construction front, with Canada Mortgage and Housing Corporation (CMHC) revealing that annual home starts fell by 11% in March over the previous month.
The national housing agency said on Wednesday that housing starts hit a pace of 213,865 last month, down from 240,927 in February, as the annual rate of multi-unit and single-detached urban starts both posted double-digit declines.
That marked the second time in the three opening months of the year that housing starts had fallen, having decreased in January by 13% before picking up again in February.
Make sure to get all the latest news to your inbox on Canada's mortgage and housing markets by signing up for our free daily newsletter here.