The national housing agency has revealed the latest figures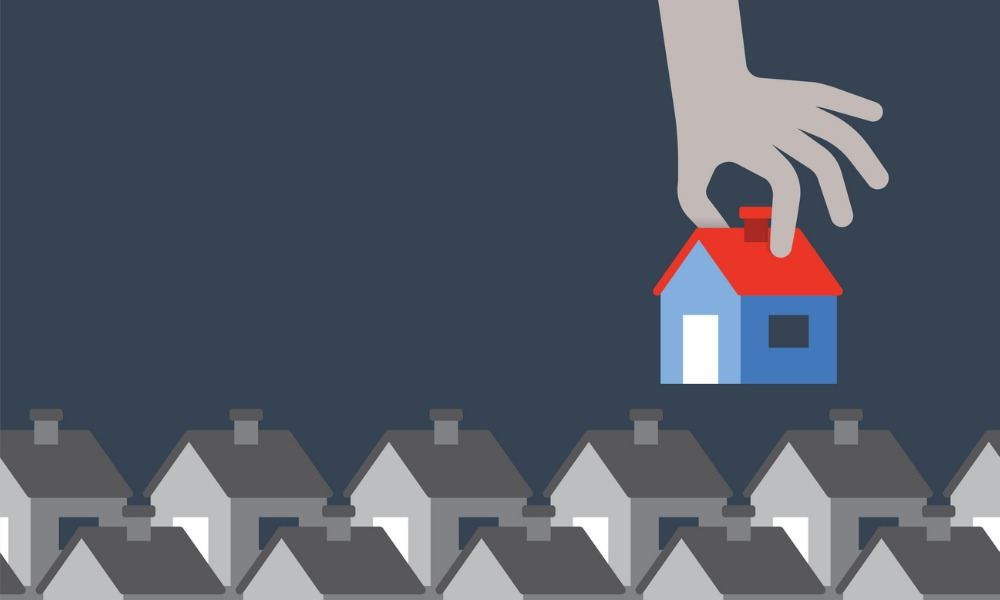 The annual pace of national housing starts plunged by 11% last month compared with February, Canada's national housing agency has revealed.
Canada Mortgage and Housing Corporation (CMHC) said the seasonally adjusted annual rate of housing starts last month fell from 240,927 in February to 213,865 in March, a decline that was driven by a significant drop in the annual rate of urban starts.
That measure fell by 12% to 192,545 units, while multi-unit urban starts dropped by 11% (to 151,769 units) and single-detached urban starts posted a 16% decline (to 40,776 units). Rural starts, meanwhile, came in at an estimated annual rate of 21,320 for March.
In February, the annual pace of housing starts had ticked upwards by 13% thanks to a big increase in the rate of urban starts, after slowing by the same percentage in January.