Debt servicing and investments have already eaten up a lot of this stockpile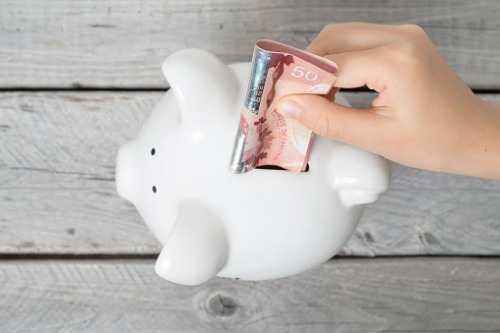 The oft-touted stockpile of savings that is expected to supercharge Canada's mortgage and housing recovery might not be as big as the numbers indicate, according to a new report by Oxford economists Tony Stillo and Michael Davenport.
While Canadians built up approximately $184 billion in savings throughout 2020, a sizeable fraction of these funds has already been used in debt servicing and investments, the Financial Post said in its analysis of the Oxford study.
Stillo and Davenport estimated that a large chunk went to housing. During the pandemic year, total mortgage debt increased by roughly $132 billion.
Meanwhile, non-mortgage debt fell by $22 billion from Q4 2019 to Q1 2021, with an estimated 12% of Canadians' savings going to this segment.
Taking into account further reductions due to servicing equities, the cash stockpile goes down to just a little over $100 billion, Oxford calculated.
Read more: Significant risks with post-pandemic "revenge spending"
More troubling is the fact that well over half of these savings are in the highest-income households, while the lowest-income segment held a mere 11%.
"Typically, higher-income households have a much lower marginal propensity to consume. With over half of the excess savings held by higher-income households, it seems reasonable that most of the savings will not be spent," Stillo and Davenport said.
Recent findings by Statistics Canada supported these rumblings of caution: According to the agency, the average net savings per household was just $13,546 during the pandemic year.
"It's quite a bit of money, considering households saved an average of less than $2,000 the year before … [but] it doesn't quite have the same ring as households saving $167 billion," Better Dwelling said in its analysis of the StatsCan figures. "It's definitely going to provide a boost to spending. However, everyone didn't get a down payment-sized windfall like many assume."