The global crisis of confidence in the banking sector will significantly influence market dynamics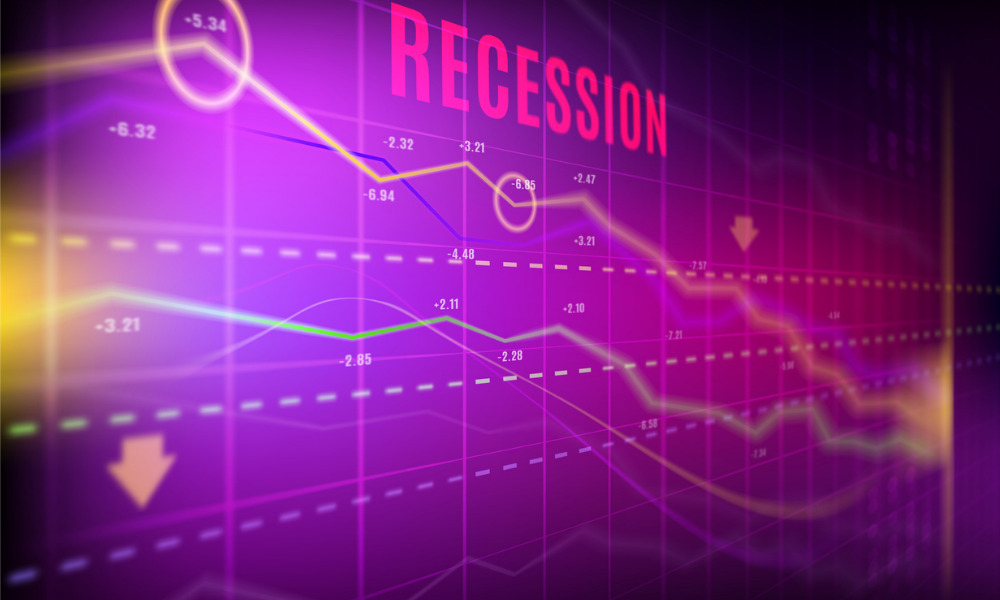 The likelihood of recession in both Canada and the United States has risen "notably" over the past two weeks, according to economist Benjamin Tal of the Canadian Imperial Bank of Commerce (CIBC).
The slowdown is likely to stem from the unfortunate chain of events triggered by the collapses of two major US-based banks in recent weeks – but Tal assured that the current situation is a far cry from the 2008 global financial crisis.
"This is not a 2008 by any stretch of the imagination," Tal said in an interview with the Financial Post. "At the same time, [central banks] have to react what's happening to the market."
With borrowers likely to become more hesitant amid higher rates and the global crisis of confidence in the banking sector, Tal is anticipating signs of more pronounced slowdown to become apparent soon.
"The banking crisis that we are facing is actually disinflationary," Tal said. "It will tighten monetary conditions in the market, and therefore there would be no more reason for the [US Federal Reserve] to raise interest rates aggressively because the market is doing its job."
The fact that the US Fed is becoming less hawkish also indicates that is likely almost at the end of its hiking cycle.
"The [BoC] cannot divorce itself too much from the Fed," Tal said. "The fact that the Fed is now close to stopping raising interest rates is simplifying the [BoC's] life at this point."
Still, Tal stood by CIBC's earlier predictions on BoC rate cuts.
"I think that a reasonable guess is that the first cut by the Fed and the Bank of Canada would take place in early 2024," Tal said. "They want to make sure that inflation is absolutely dead before they cut interest rates. I think any expectations for a relatively early cut [are] premature."