Sustained financial volatility will continue to influence policy on both sides of the border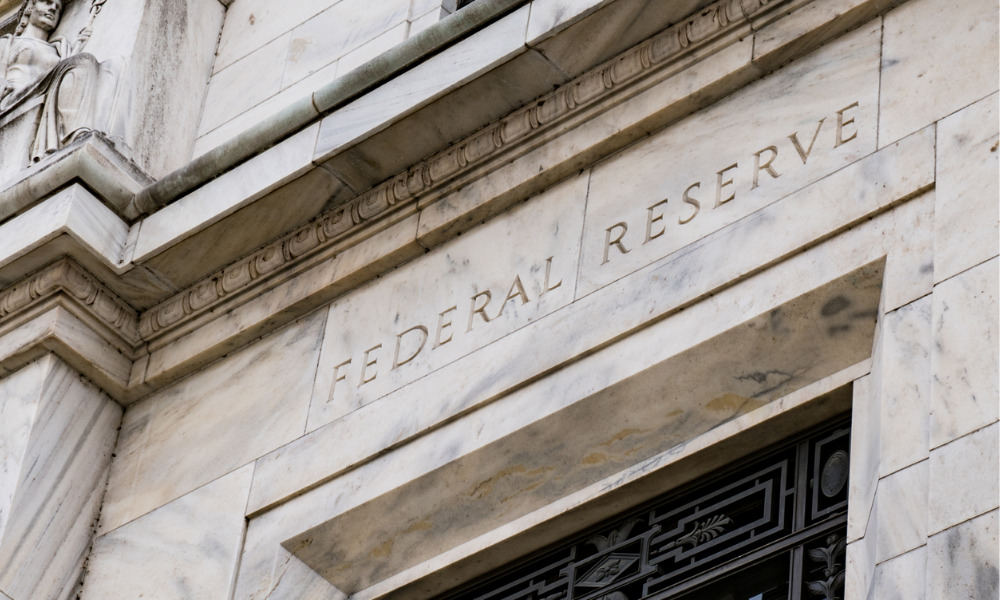 The United States Federal Reserve has announced another 0.25% increase in its key interest rate despite widespread concern surrounding the impact of ever-higher borrowing rates.
"The US banking system is sound and resilient," the Fed said, while stressing that sustained financial volatility – particularly in the wake of the Silicon Valley Bank and Signature Bank collapses – remains "likely to result in tighter credit conditions" and "weigh on economic activity, hiring and inflation."
"The process of getting inflation back down to 2% has a long way to go and is likely to be bumpy," Fed chair Jerome Powell said, as reported by the Associated Press.
The decision marked a more dovish hike than analysts had expected at the beginning of this month, although it was still a more aggressive move than the Bank of Canada's latest announcement.
While the Canadian central bank's latest decision on March 8 froze its benchmark interest rate at 4.5%, the institution will continue to seek more evidence of the rate's cooling impact on inflation levels, BoC senior deputy governor Carolyn Rogers said.
"If strong wage growth isn't accompanied by strong productivity growth, it will be hard to get to 2% inflation," Rogers said. "Well, we noted that [recent data] showed labour productivity in Canada fell for a third straight quarter, so productivity isn't trending in the right direction so far."
Rogers emphasized that the current pause remains subject to change if future economic trends don't go as planned.
BMO chief economist Doug Porter recently told Canadian Mortgage Professional that it is in the BoC's best interest to continue closely monitoring policy developments south of the border.
"The reality is that does complicate matters somewhat for the [BoC]," Porter said. "[It] can deviate a bit from the Fed, but there are limits to how far away from US policy the Canadian policy can get without causing some pretty serious damage to the Canadian dollar."