BDO executive on the factors impacting lenders in the current environment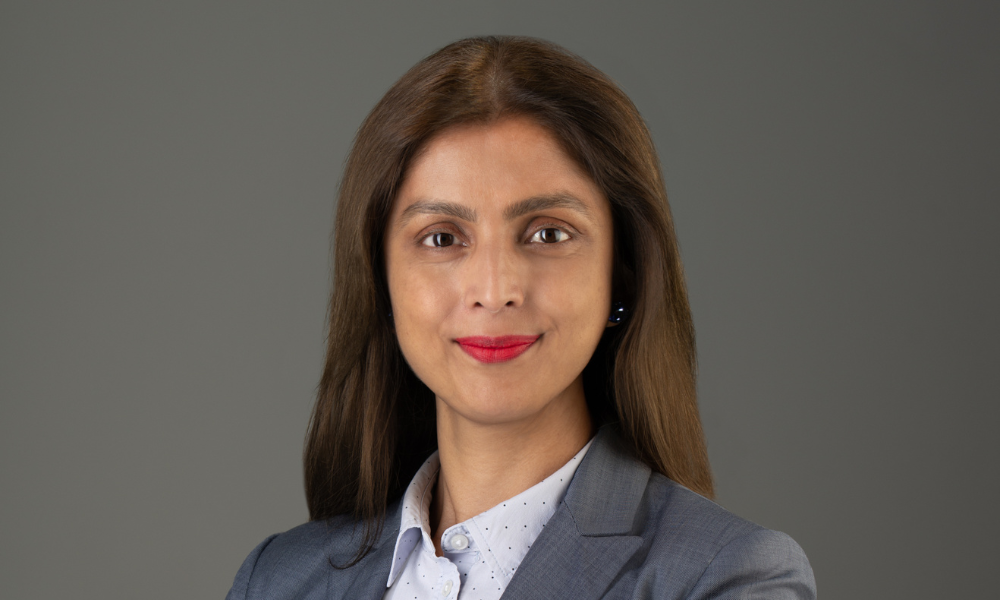 The conservative lending outlook of large Canadian financial institutions was a chief factor behind sluggish growth in the national debt market in 2023's third quarter, with the pace of year-over-year loan issuance slowing compared with the prior year.
Accounting firm BDO Canada's newly released debt market report for Q3 showed that year-to-date loan issuance totalled $1.36 trillion by the third quarter – but a 5% increase in loan issuance was down significantly over 2022 levels.
Canadian banks have taken an increasingly cautious approach to a turbulent economic climate, particularly over the past several months, according to Shilpa Mishra (pictured top), partner and leader, capital advisory in BDO Canada's M&A and capital markets division.
She told Canadian Mortgage Professional that lending growth by Canadian banks had slowed by 1% for the quarter, contrasting with 5% quarterly growth in the second quarter and 8.3% per-quarter average growth throughout last year.
That fraught economic environment has also been reflected in mixed results among the leading banks' Q3 earnings. "Several banks have announced layoffs in the third quarter of 2023 and they're also restructuring their lending and capital markets business," Mishra said. "So overall, there is uncertainty in the economy, but the pace of lending by the Canadian banks has drastically slowed."
How could the coming mortgage renewal wave impact the wider economy?
A prominent contributor to that bumpy economic climate is the reality of a wave of mortgages coming up for renewal in the next three years, most of which will see interest rates and monthly payments spike dramatically for borrowers across the country.
The prospect of rates remaining at their current level for too long could cause chaos in the mortgage market, observers have warned, with many Canadians potentially finding themselves unable to absorb the shock of those higher payments.
"The renewal of the mortgages that were taken in 2021 and 2022 coming up for renewal in 2025 and 2026 could be the tsunami that potentially pushes our Canadian economy into a tailspin," Mishra said.
"If the rates continue to be where they are, we're going to see the renewal rates [at] a level that many, if not all households will not be able to afford – and it could potentially lead to an economic crisis. This is something that we're following very closely, as I'm sure is the Bank of Canada and pretty much every financial institution in our country."
Despite uncertainties like fluctuating oil prices, CIBC notes that rising wages are coupled with an increasing unemployment rate and job vacancies pointing to a more relaxed job market.

Read more: https://t.co/niCYI4n5Pw#MOortgageIndustry #Inflation #Economy

— Canadian Mortgage Professional Magazine (@CMPmagazine) November 15, 2023
While Bank governor Tiff Macklem indicated in remarks following its latest policy rate decision that the upcoming renewal surge was a key consideration for the central bank, senior deputy governor Carolyn Rogers has also recently emphasized that Canadians should be prepared for rates to remain elevated for a prolonged period.
BDO's debt market report anticipates no imminent rate cuts from the Bank, with a further increase to the overnight rate before the end of the year and a return to more "normalized" economic conditions in the middle of 2024.
Business performance resilient despite economic storm clouds
Both the Canadian and US economies have confounded many observers for their resilience in withstanding plenty of volatility in recent times. Inflation is continuing to tick downwards and while there have been some signs of weakness with a slowing jobs market and middling GDP growth, there's been little sign of the pronounced downturn many had expected.
Mishra said that among mid-market and upper-mid-market businesses and other corporate clients, that buoyancy remained evident event despite larger macroeconomic headwinds.
"We've had black swan events like the wildfires in Western Canada, flooding in Atlantic Canada, the Vancouver strike – but overall, mid-market business continues to perform well," she said. "It continues to increase market share, drive forward growth and outperform expectations, demonstrating that core economic fundamentals right now are very strong."
Still, a caveat: businesses can't go it alone on the funding front, a point BDO is reinforcing from its last debt market report in the second quarter. "The businesses need funding and continued access to lending to ensure steady performance," Mishra said. "So key to economic recovery in the long term will be access to funding."
Make sure to get all the latest news to your inbox on Canada's mortgage and housing markets by signing up for our free daily newsletter here.