Global demographic and geopolitical factors represent potential upward pressures on interest rates, says BoC's senior deputy governor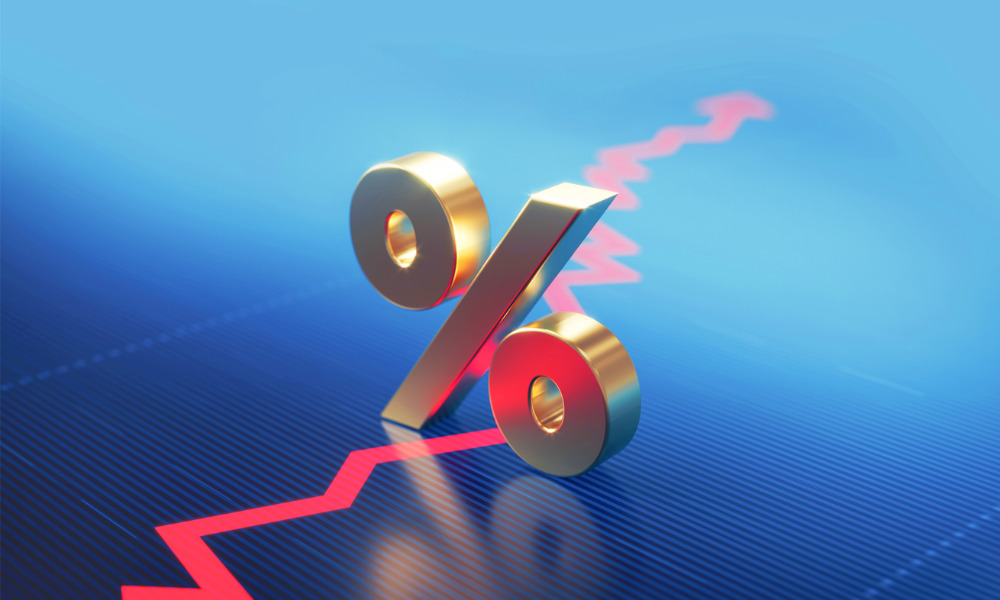 The Bank of Canada's interest rates are not likely to return to the low levels they were at prior to the COVID-19 pandemic, according to the central bank's senior deputy governor Carolyn Rogers.
The central bank's hikes over the past 18 months, which saw the benchmark policy rate spike from 0.25% to 5%, represented its most aggressive rate-hike campaign in decades.
"It may be tempting to believe the low rates that we all got used to will eventually come back. But there are reasons to think they may not," Rogers said.
Rogers said that looming significant changes to global demographics – particularly boomers and their saving/spending habits – could lead to a higher-than-usual endpoint for the BoC rates, even if the central bank begins its cuts over the next two years.
Higher levels of government debt and geopolitical volatility such as the ongoing wars in Ukraine and the Gaza Strip could also place potential upward pressures on global interest rates.
"All this obviously involves a lot of uncertainty," Rogers said. "But it's not hard to see a world where interest rates are persistently higher than what people have grown used to."
Bank of Canada keeps interest rates unchanged, bringing relief to homeowners. However, the possibility of future rate hikes looms if inflation remains stubborn, says Ratehub CEO James Laird. https://t.co/HJz3qWuKxK#MortgageIndustry #HousingMarket #InterestRates #RateHike

— Canadian Mortgage Professional Magazine (@CMPmagazine) October 30, 2023
Higher payments a key risk in the next few years
Rogers said that given these possibilities, the central bank is especially monitoring fixed-payment mortgage debt.
"Around 40% of mortgage holders have seen higher payments since early 2022," Rogers said. "By the end of 2026, virtually all remaining mortgage holders will go through a renewal cycle and, depending on the path for interest rates, may face significantly higher payments."
At the same time, she noted that "most mortgage holders still expect they will be able to manage higher payments when they renew."
Rogers said that much remains to be seen as "the effects of higher interest rates are still working their way through the economy."
"The bank will continue to monitor the impact that higher interest rates are having on the economy, and we'll continue to update Canadians on what we are seeing," she assured. "We will remain focused on bringing inflation the rest of the way to our 2% target, so that Canadians can save, invest and plan with more certainty."