On the other hand, single unit and institutional construction are thriving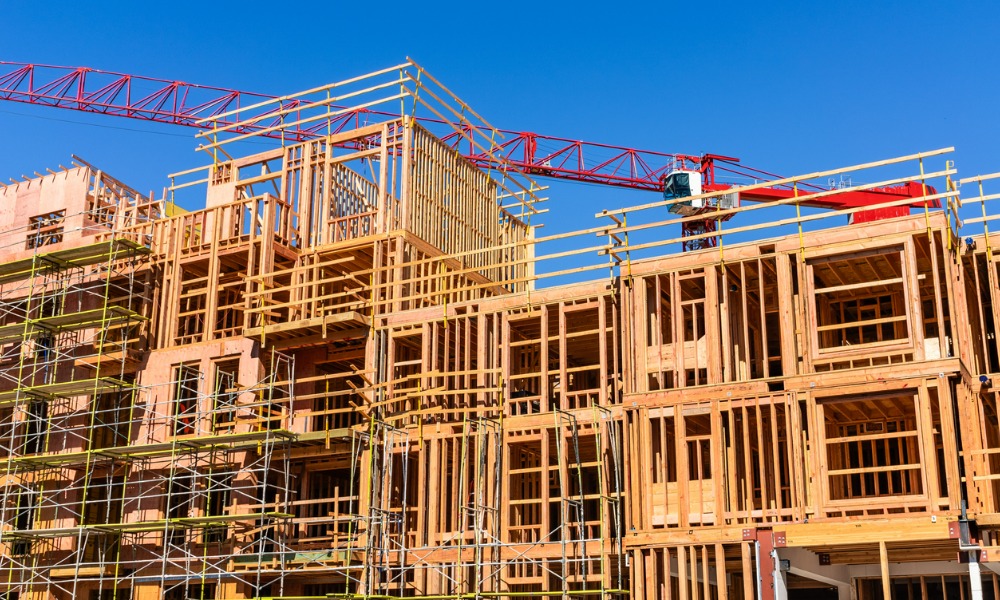 Investment in building construction across Canada decreased 2% to $17.7 billion in August, marking the fourth consecutive monthly decline, according to new data from Statistics Canada.
After its peak in April, residential construction saw a 2.9% decrease for the month. All provinces except Nova Scotia recorded a drop in investment.
Read more: How residential construction has fared through the pandemic
Meanwhile, single-family homes were down 2.6% to $7 billion. Declines in Quebec, Ontario, and British Columbia were major drives of the month-over-month fall.
The same goes for multi-unit construction in all provinces, with a 3.3% national decline to $6 billion.
On the other hand, single unit construction surprised with its 25.6% improvement from August 2020. Non-residential construction also edged up 0.6% to $4.7 billion with the help of Ontario and Quebec.
Read more: Building permit values drop to $9.7 billion in August – StatCan
At its 10th consecutive monthly increase, institutional construction performed the best with a 1.8% rise to $1.3 billion – the highest level of investment in institutional construction since March 2012.
Commercial and industrial construction remain unchanged for the most part, with a 0.1% and 0.2% increase, respectively.