Residential construction intentions have been on a steady decline since March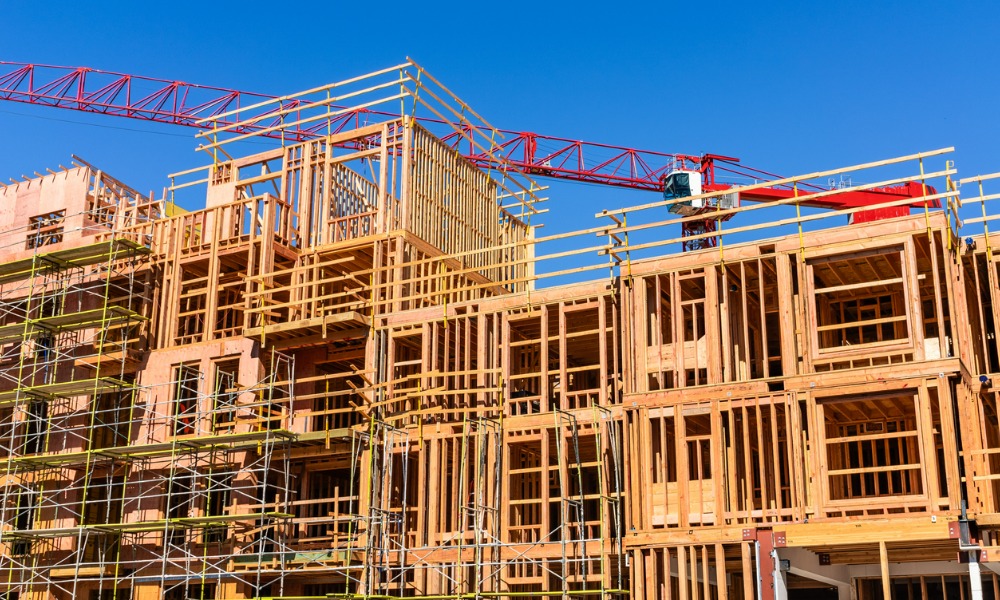 The total value of building permits in Canada fell by 2.1% to $9.7 billion in August, with the residential construction segment in particular showing a sustained downward trend since its Q1 peak, according to Statistics Canada.
Declines in Ontario and British Columbia were major drivers of the month-over-month fall, Statistics Canada said.
These regions played a major role in the slowdown of the residential sector, which saw permits drop by 8.3% from July to August, ending up at $6.4 billion. This was the lowest level since March, Statistics Canada said.
"Construction intentions for multi-family units fell 15.9%, largely reflecting Ontario's decline (-24.3%). This was despite the approval of high value condominium projects in the city of Toronto," Statistics Canada said.
Single-family permits had a slight 1.2% monthly gain, impelled by a 15.7% upswing in Quebec. Newfoundland and Labrador also registered its first increase in this segment (0.7%) after six straight months of declines.
Read more: Construction delays are making Canada's housing supply issues worse
In contrast, the non-residential construction segment posted a 12.3% monthly increase in permits to $3.3 billion. Stronger construction intentions in Quebec and Alberta were the main drivers of growth.
The proportionally largest increase was seen in institutional building permits, which went up by 21.9% in August. This strength was fuelled by a 78% increase in Quebec, "largely reflecting a $116 million permit for an expansion of a hospital building in the city of Verdun," Statistics Canada said.
Commercial building permits saw their value rise by 14.9% month over month, supported by the third consecutive month of growth in Ontario. Industrial intentions fell by 7.3% to $543 million, mainly due to a precipitous 90.9% drop in Nova Scotia.