Prominent industry figure sees great possibilities in sector for brokers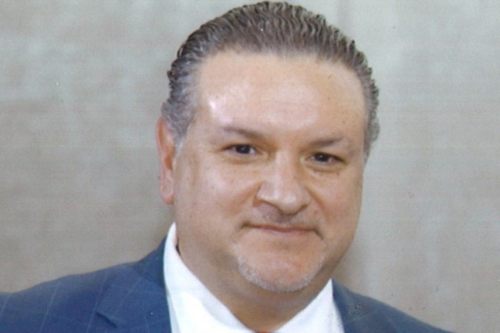 Amid frenzied activity in the Canadian mortgage industry over the past 15 months, a sector that's been quietly thriving has been residential construction – and, in particular, residential infill financing.
That success has been pronounced in the Greater Toronto Area (GTA), where an increasing number of homebuyers have been turning to custom builders to develop or renovate land due to the growing trend of larger developers focusing their attention on more rural regions.
Pino Decina (pictured), president and founder at the GTA-based Falcon Ridge Management – whose solutions include construction financing for one- to four-door residential infill properties – told Mortgage Broker News that its business in the sphere had been steady since the beginning of the pandemic, due to a combination of its track record and that wider market trend.
"For Falcon Ridge, it's been steady [since March 2020] because this type of lending is very relationship-based," he said. "A custom builder will do up to three projects a year; you service those residential homes, they're completed and sold, and the following year they're going to pick up more projects, and you'll be doing those.
"The second side, if I look at the market at a macro level, is that it continues to get busier and busier with this type of product. It's a simple function of lack of supply: if a buyer is looking to purchase something in the GTA, there aren't a lot of subdivisions left."
One of the most striking stories to emerge from the construction sector in recent months has been that of dramatically fluctuating material costs – particularly for lumber, whose prices have slowly begun to stabilize after a sharp rise in the opening months of the year.
Read more: How is the softwood lumber shortage affecting Canadian home prices and supply?
While those spiralling costs led to acute problems for many builders, Decina said that Falcon Ridge had managed to assist its clients in navigating those waters by helping facilitate their payment for materials in advance, an approach that meant they were largely protected from price-related unpredictability.
"None of our builders actually incurred a long delay during COVID and during that shortage of building materials," he said. "What we did was say, 'Look, we will help you in prepaying those materials to make sure that you get them on a timely basis, to make sure that your tradespeople can continue working, and so that you're not going to be delayed.'
"That meant they had the opportunity to go to their suppliers and say, 'We're going to purchase X amount of lumber and we will pay in advance, provided you drop the lumber on site in 30 days.'" Those are things that we did to assist the builder to keep projects moving on a timely basis and to help them as much as possible to not be impacted in an escalating price market for a lot of this material."
For mortgage brokers, Decina noted plenty of opportunity in residential construction, particularly in the fact that its specialized nature had the potential to develop contacts in a niche sphere and drive repeat business over the coming years.
Read next: Ontario developers call for a faster, more streamlined building process
While it's a significantly different product from a typical residential mortgage, he also said that it's one brokers can get acclimatized to in a relatively short space of time.
"This isn't the type of thing that borrowers can go to their bank and get financing for," he said. "I think it positions brokers very well if they stay up to date with construction financing – it's not that difficult. Once you've done a couple of them you get the rhythm.
"The main thing is that from a broker's perspective, it's repeat business these builders are going to require, each and every year. I would suggest that more and more brokers pay attention to it, because I think it'd be a nice add-on to their business."