More brokers getting training and coaching on mortgage creditor insurance, says executive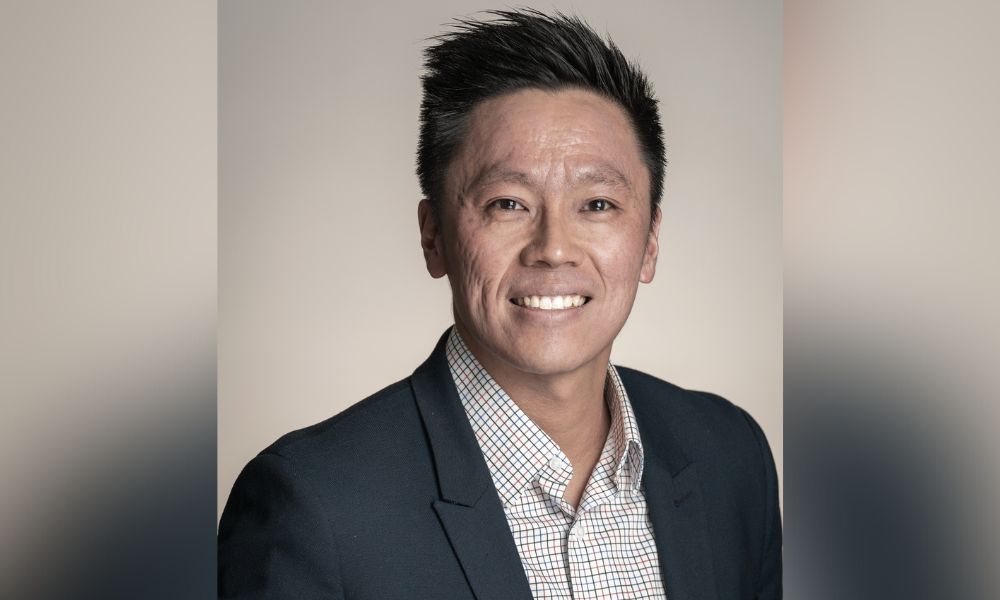 As Canada's mortgage market surged at the onset of the COVID-19 pandemic, brokers and agents found themselves dealing with unprecedented volume and purchase activity – meaning they were required to place an intense focus on getting deals over the line and helping buyers navigate a frenzied borrowing landscape.
That scorching-hot activity saw business boom during nearly two years of record-low interest rates, although a significant housing market cooldown has been the story of the year in 2022 as rate hikes take their toll and many potential homebuyers take a step back from their purchasing plans.
Still, a less frenetic market environment means that brokers are no longer having to devote so much of their time to the purchase side of their business, allowing them to hone their craft in other aspects they may not have been able to prioritize in recent times.
That includes mortgage creditor insurance, with Clinton Wong (pictured top), vice president, mortgage creditor insurance at Manulife, telling Canadian Mortgage Professional that the changing market was providing a chance for brokers to delve more into opportunities there.
"For us specifically, being a mortgage creditor insurance provider, the past couple of years we've had feedback from brokers that say they're too busy to talk to their clients about creditor insurance," he said.
Read next: Top lending executive talks current market, value of brokers
"Now things are a little slower, they have a bit more time to meet with my team in the field, to do some training and coaching, understand our product and our process – and they now have more time to have these conversations with their clients to make sure the clients are protected. And they're protecting their largest investment in protecting the mortgage, in case something unexpected happens."
Wong was speaking from Manulife's booth at the recent Mortgage Professionals Canada (MPC) conference in Vancouver, an event he described as an opportunity to reconnect with old friends, make new contacts, and speak in person about how the market has been playing out.
Unsurprisingly, among the most prominent topics of conversation with brokers at the event were rising interest rates and the cooler market, Wong said, with brokers exploring opportunities to eke out business as the purchase side continues to slow.
The increasing digitization of the mortgage space was another big talking point. "I think technology is always a big piece around integrations, how it all works and what's going to make sense with the business," he said. "But the two big themes are [firstly] the economy and interest rates, and then also technology – how it fits into the overall scene."
After another eventful year in the mortgage industry, the final weeks of 2022 are already coming into view, presenting companies with the chance to reflect on the successes and challenges of recent months and look ahead to what's in store for 2023.
Read next: Principal broker on what it takes to thrive in current market
At Manulife, some of the most significant recent developments on the mortgage side have seen changes to the insurance process, Wong explained, aimed at creating a more straightforward journey for Canadians.
"We've got a couple of enhancements to our process – we made it a lot easier for clients to qualify for our insurance," he said. "We've increased the threshold in which we require underwriting and specific types of due diligence around getting insurance. And I think it just makes it easier for Canadians to get protected."
Much uncertainty remains about what form the 2023 market will take, with the impact of rate hikes throughout the year – and the prospect of further increases ahead – remaining unclear.
Its trajectory depends to a large degree on inflation, and whether price growth starts to ramp down at a pace in line with the Bank of Canada's expectations.
Wong, however, struck an optimistic note on prospects for the mortgage and housing markets in Canada next year.
"It'll be interesting to see what spring lending looks like. We've got some folks that think that we're still going to be in that trough, that it's going to be quiet.
"And we've got others that think once things kind of normalize, and the Bank of Canada holds things for a couple of sessions, that the uncertainty is going to be gone and consumers are going to come back into the market. So definitely, spring lending is going to be big."