Focusing on what's worked in the past is an invaluable asset, according to executive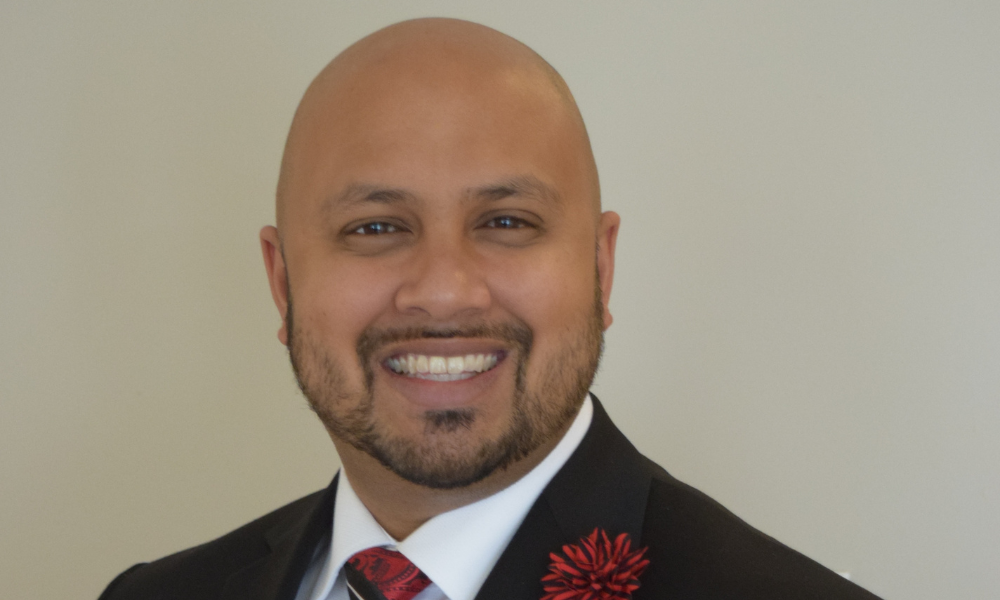 As Canada's mortgage and housing markets continue to shift, a leading broker is emphasizing the importance of doubling down on service and education – and not straying far from the approach that's worked for mortgage professionals in the past.
Sadiq Boodoo (pictured), principal broker at the Whitby, Ontario-based Approved Financial, told Canadian Mortgage Professional that brokers who had maintained a consistent focus on providing their clients with as detailed information as possible on the various scenarios that could arise in a rising-rate environment would likely be in good stead for the future.
That's especially relevant, he added, with many clients now facing a much-changed borrowing landscape, and steeper mortgage costs, than they would have at the beginning of the year.
"I have always believed in doing what has worked. Don't try to reinvent the wheel – stick to the basics," he said. "Keep in contact with your clients, educate them. You'll be able to answer their questions and alleviate their fears. If you've done your job well in the past, you won't have many calls with people panicking.
"If you've educated your clients then they understand, they're prepared for these realities. It's really [about] keeping your focus on what you've always been doing that got you successful, and you will ride it out."
Read next: Homeowners' renewal anxiety rising, survey finds
A pronounced slowdown in the housing market appears to have given plenty of buyers pause for thought, especially with house prices having fallen steeply in certain markets since the early spring.
Toronto home prices slipped again in September, a sixth consecutive month of decline that means prices in one of Canada's most frenzied housing markets have now dropped by 17% since the spring.
That rapidly cooling market and a series of sizeable interest rate hikes by Canada's central bank seem to have led many would-be homebuyers to hit pause on their plans to purchase, Boodoo said, while they wait to see how the market adjusts.
"There has been a shift in the mentality of buyers. They're more in a hold-and-wait scenario where they're sceptical as to what's next to come [and whether] things are going to get worse," he said. "So they're not going to necessarily jump in.
"A lot of it is because of the concerns of prices dropping even more. So they don't want to buy now because they don't want to buy at a price higher than they can get later on, but also didn't want to buy and then two weeks later, the value of their home drops."
Perhaps unsurprisingly given the current turbulence of rising rates and monthly mortgage payments in some cases, Boodoo said the refinance space had seen more activity than the purchase side as clients with tight budgets look to consolidate debt and get their cash flow back on track.
A productive avenue for brokers at present, he added, is engaging in conversations with mortgage lenders to gauge where opportunities and pitfalls lie in the current market.
Read next: How can small businesses meet the economic challenges ahead?
"One thing that I would look for from them is to give me an idea of what kind of deals they're getting in. What's the change in the type of business they're seeing?" he said. "Because they're seeing it at a macro level relative to us.
"So when I see that maybe they're getting a certain type of deal coming in, that creates an opportunity for me to maybe focus on that type of market…. to understand what markets I should be tackling, what [are] the hot areas to focus on."
A glimmer of optimism for Canada's mortgage market arrived last week as the Bank of Canada announced a smaller hike to its benchmark rate than had been expected – 50 basis points, rather than the anticipated 75 – and indicated that it could be nearing an end to its rate-hiking cycle.
That's likely to come at some point in early 2023 – but for Boodoo, brokers who focus on what's proven a winning formula in the past will continue to thrive.
"If you believe you have a strong business and a strong model, stick to the basics and plug away. It's going to get slower, it's going to get busier – that's just how it is.
"We know that, and every entrepreneur knows that. So keep your head up, keep going and doing the right things, and you'll be successful."