CMP caught up with Alta West Capital recently in Vancouver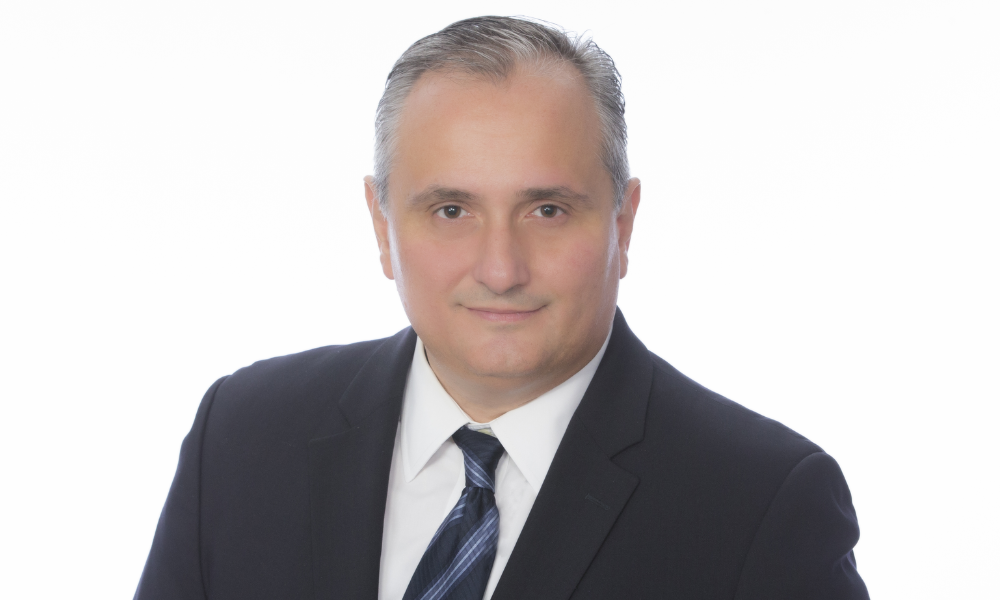 The recent Mortgage Professionals Canada (MPC) National Conference in Vancouver saw industry members from across the country convene for a two-day networking and educational symposium – and for exhibitors including Alta West Capital, it afforded the opportunity to connect with mortgage brokers and other lenders to discuss the pressing issues of the day.
Armando Diseri (pictured), the lender's head of national mortgage sales, told Canadian Mortgage Professional it was important for the company to show representation and support the mortgage community, with a great deal of "pent-up demand" for such in-person interactions following the events of the past two years.
Those interactions with brokers led to some highly worthwhile conversations, according to Diseri – and the executive highlighted the valuable role played by Canada's broker community in a rapidly changing mortgage market that's seen rate hikes and tightening affordability throughout the year to date.
"Mortgage brokers now more than ever are important, because there are a lot of customers that are really worried, don't know where things are going, and need that voice of reason," Diseri explained.
"And mortgage brokers today now more than ever [have the ability] to help Canadians with their finances – regardless of whether it's a purchase of a refinance. This showcases all the different opportunities out there that brokers have at their disposal to help Canadians."
Productive areas of discussion with brokers at the conference included articulating the steps and services Alta West could provide, Diseri said, on the areas that were most essential to brokers in the current environment.
Read next: Alta West's Diseri talks recent restructuring
While those have evolved to some degree in the 2022 market, many of the priorities for brokers remained the same as throughout the frenetic mortgage activity at the height of the pandemic.
"Pricing, of course, is important. But they want to be able [to say] that they can trust a lender, that if they can submit a customer to us, from beginning to end they were [dealt with] on a timely basis, with full transparency through that whole process," he said.
It's essential, Diseri noted, "that the broker's aware of what's happening with that client's application so they can relay that back to their client and make it easy, seamless for the customer."
Alta West has embarked on a significant expansion over the course of the past year, naming new business development managers (BDMs) in British Columbia, Alberta and Eastern Ontario and adding further underwriters and additional support staff.
Its growth in new markets and service to brokers has been underpinned by enhancements in the technology that it offers, with Diseri emphasizing in a recent CMP Talk podcast that its customer relationship management (CRM) system and connectivity with platforms including Filogix, Velocity, Lendesk, BOSS and Finmo had proven a significant boost to its quick turnaround times.
Diseri forecast further opportunities in the coming months for the company to help buyers and homeowners in their time of need, particularly given the recent turbulence that's engulfed the housing and mortgage markets and mounting difficulties for Canadians in qualifying with bank lenders. "A company like Alta West is there to support Canadians to bridge the gap," he said.
With the year drawing to a close and 2023 just around the corner, Diseri said in Vancouver that it was important to realize economic uncertainty could prevail for the foreseeable future – although he highlighted the role that lenders like Alta West can play amidst those challenges.
"With all the rate changes that we're seeing, I think right now is just a matter of getting customers comfortable with the idea that this is going to be the norm for a little while, and try to position in a way that they're comfortable with and they can manage," he said. "I think that's what Alta West is going to be focusing on."
With that in mind, the Vancouver gathering of mortgage professional was a welcome chance to meet with some of the industry's leading figures and discuss how best to serve clients, whether existing homeowners or those who wish to enter the housing market, according to Diseri.
"The conference has been great. [With] the broker community and all the lenders, everybody's there to support each other because the main prize is helping Canadians get into homes and to do our little part," Diseri said.