VP talks mortgage professionals through the steps they need to take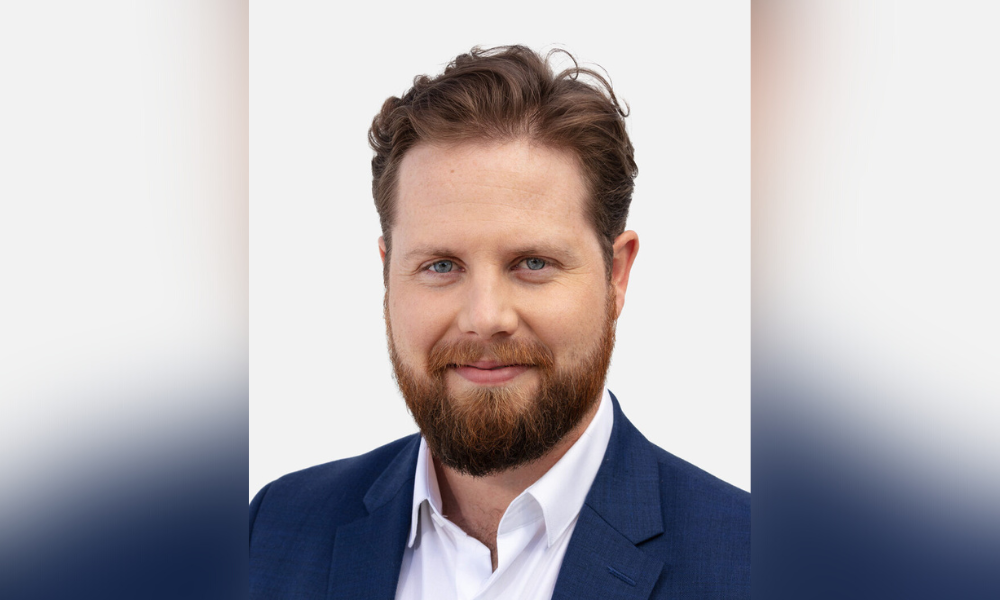 As brokers ramp up their marketing efforts at the start of what's sure to be a busy 2023, the ability to tailor advertising and outreach efforts to different generations is set to prove an invaluable asset in generating new business.
A seminar at the recent Canadian Mortgage Summit in Mississauga saw Magenta Capital Corporation's vice president of mortgage solutions Greg Sinclair (pictured) walk attendees through some of the best ways that brokers can reach millennial and Gen X clients, two of the most prominent demographics in Canada's housing market at present.
Sinclair explained the benefits of generational marketing, using segmentation to define different customer types so they can be targeted in a way that allows brokers to reach them and pique their interest in doing business.
One of the benefits of that approach is that while brokers may pick a specific target market for their advertising, that doesn't mean they won't impact other customer types, Sinclair said – but it will help them budget more effectively and drive better ROI (return on investment) from a given group.
Sinclair focused on millennial buyers, those born between the late 1980s and late 1990s, and Gen X (buyers born between 1965 and the 1980s), as those were the cohorts identified by a majority of brokers polled by Magenta in its most recent survey as the buyers they were working with the most.
"These are the age groups that are driving: heading into their careers and looking to get into the market (millennials), and Gen Xers who are in their prime earning years and are maybe looking to upgrade that house or buy a second house, a cottage, an investment property, something that way," he said.
How to build awareness with millennials and Gen Xers
Each generation has different media platforms that they consume media on most commonly, Sinclair said. Millennials, for instance, are digital natives, having grown up with the internet – meaning they're tech savvy and therefore engage across many social media platforms.
"They know how to [differentiate between] a good advertisement that's safe on the aggregate and one that's not a legitimate one," he said. Having a smoothly functioning website, then, is essential in marketing strategies towards millennials, with a mobile-optimized site doubly essential.
"There's nothing more frustrating than when you're trying to access a website on the phone and it doesn't format right, you can't move around on it, the call-to-action click buttons don't work," he said. "That's where you're going to lose millennials, if your mobile site is not optimized."
Gen Xers, meanwhile, are digital immigrants, with that cohort of buyers having adopted the world of tech as it's grown in prominence over the years.
Still, "they very much know a world before tech with print, going to the libraries, having to read textbooks, all of that stuff," Sinclair added. "They're information seeking – so they do extensive amounts of research on products before purchasing. They'll look at multiple different options. They want to know and understand what they're looking to purchase."
Snapchat, TikTok and Instagram trend as the social media of choice for a younger age group including millennials, Sinclair added, while generations across the board use channels such as YouTube and Facebook.
What should your content and messaging be for millennials and Gen Xers?
Identifying the needs of your target market is an essential step irrespective of which buyer type they are, according to Sinclair.
"If you don't have a problem that you're solving for them, you're not going to be able to break through that noise," he said. "You may reach them, but you need to be able to talk about the value that you bring to that customer.
"And that's where your content is going to be incredibly important. You need to create messaging that's clear and authentic. If you're not authentic in your messaging and they don't feel your authenticity through it – whether written or video – you're not going to grab them. You're not going to move them into [the mindset of], 'I am now considering you as a broker or a product for purchase.'"
Millennials see through cliches, gimmicks and clickbait – meaning that prioritizing design best practices is an important place to start when targeting those buyers. Clear calls to action need to be simple and easy to read with that cohort, Sinclair said.
Those buyers "have a clear, identified need. They want to get into the housing market but they feel like they can't, especially in the big cities where values are sky high," he explained. "There's an incredible opportunity here to talk to millennials, but they have concerns: stress test, student debt, and their earning potential.
"So maybe there's a value proposition there where you can provide that value to them to talk about how they can access the market in a different way."
Generation Xers, meanwhile, have the highest purchasing power right now and are in their "peak earning years," according to Sinclair, in their 40s and 50s with strong income.
"So they're looking to move up: 'Let's get a bigger house. Or maybe it would be nice to get a cottage. Maybe we have some extra income, let's invest in a rental property.' That's what this generation, this age group, is looking to do.
"How can you then help them maximize their purchasing power? [That's] a potential way that you could solve that problem."
How are you tailoring your marketing to millennial and Gen X buyers? Let us know in the comments section below.