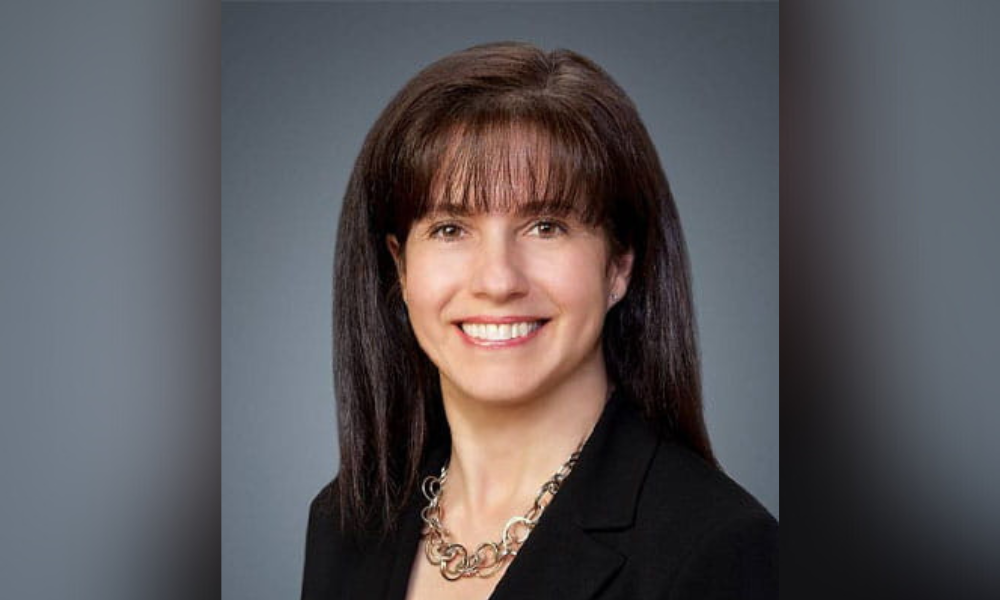 Canadians are seeing their finances hit by so-called unconscious spending habits amid the current cost-of-living crisis, report says
As mortgage rates continue to rise and Canada's cost-of-living crisis shows little sign of slowing, many borrowers have felt the pinch throughout this year – but a new survey has shone a light on some of the worrying spending habits that are still prevailing across the country.
According to a report conducted by FP Canada among online Angus Reid Forum members, many Canadians' finances are being negatively impacted by unconscious spending, purchases made through habit or convenience which hinder longer-term financial plans and household budgets.
While more than half of Canadians (51%) are currently concerned about their financial situation, many continue with habits that the report indicated were examples of unconscious spending: 21% are charging monthly subscriptions to credit cards more often than less (14%), and over a quarter (28%) are using a credit card to make payments more often, compared with 13% less often.
That's a worrying trend, according to Raymond James Ltd. financial advisor Johanne Plamondon, who said the survey reinforced the value of using an experienced advisor to get spending habits and financial discipline under control.
"Where it mentioned people are worried about their spending, but they're not doing anything about it – that rings out to me," she told Canadian Mortgage Professional. "That's where having accountability to someone is important, whether it's your partner or you reach out to an advisor to sit down and go through some of your cashflow – where it is going, and just being aware of it.
"It's a lot of work to do it [and] people don't want to spend the time to do it. For some of my clients that have been in a situation where they're high in debt, we sat down and we've gone through and I've helped them do the hard work of going through those statements and combing through and itemizing each category."
What mortgage professionals need to know
Making sure that clients are taking a responsible approach to their finances is critical for a mortgage professional, Plamondon pointed out, in an uncertain climate where both interest rates and other costs are concerned.
"From a mortgage professional standpoint working with people, what I want to do is make sure that a client is prepared and organized and ready to take on a mortgage so that when they do walk in that door, they're able to be approved a lot more readily," she said.
A quarter of Canadians are buying more than intended during sales more frequently than six months ago, according to the survey, while 53% are still picking up additional items at in-store or online checkouts at about the same level as they did earlier in the year.
Plamondon said it was essential for Canadians to ensure they're consistently reviewing their financial statements, receipts and banking transactions to remain cognizant of what they've been spending and how much inflation and rate hikes are impacting their finances and savings.
"We don't want to take away people's fun, but a lot of things are automated. You might have two or three different streaming devices or club memberships, but the fees have gone up – and unless you're aware of that, is that something you're prepared to undertake?
"A lot of it is just spending creep, we're not aware of it, so for my clients we have the conversation. This is the reality for everyone."
Canada's annual inflation rate held steady in October, but economists say it's trending in the right direction.https://t.co/GnRNmKFvYQ

— Canadian Mortgage Professional Magazine (@CMPmagazine) November 17, 2022
How can Canadians curb unconscious spending habits?
Using cash more often or having cash envelopes at home to budget for groceries, gas, and other necessities could be ways that Canadians might mitigate their unconscious spending habits, Plamondon suggested, to ensure that they're not using their bank card and racking up unplanned or unnecessary expenses.
Younger Canadians (aged 18-34) were more likely to say that their use of credit cards to make payments had increased compared with six months ago, with that cohort also charging monthly subscriptions to credit cards, buying more than intended during sales, and using "buy now, pay later" plans more often.
"I find that the older demographic tend to have a little bit more of a handle on it, but some people that are spenders are just falling right into that cycle of increasing expenses just because they're not paying attention to what's happening," Plamondon said.
"The survey indicated that more than half of Canadians are starting to become concerned about finances, just basic food and rent and living is starting to become a little bit more challenging. That is where they need to reach out and get some help, whether it's a family member or talking to an advisor."
How are you advising your clients on the need to stay responsible about their budgets? Let us know in the comments below.