Recalibrating can be strong preparation for the next market boom, says SVP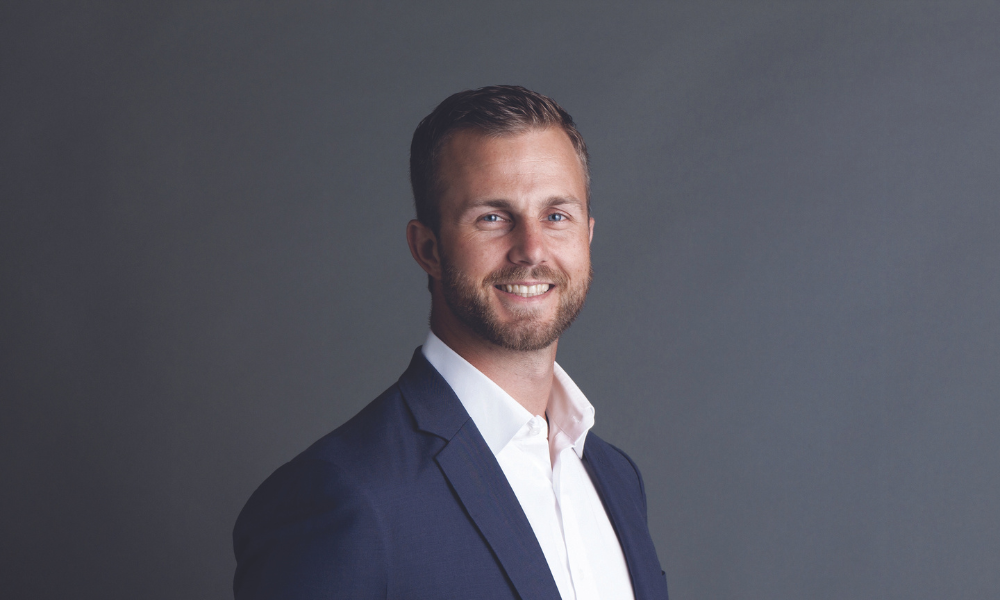 Despite a pronounced slowdown in originations and volume funded for most mortgage professionals across Canada in 2022, the current market is presenting the opportunity for agents and brokers to refocus their approach and gear up for busier times ahead, according to a prominent mortgage executive.
Dan Pultr (pictured), senior vice president of strategic initiatives at TMG The Mortgage Group, also told Canadian Mortgage Professional that a cooler mortgage environment this year should be taken in the context of two record-breaking years in 2020 and 2021 that were unlikely to be repeated, or sustainable.
"I look at it as, we were up at this incredibly elevated level over the past little while, so there had to be a pullback," he said. "So when you pull back, you create a new steady state that's sort of your new benchmark and now you can retool, now you have time to breathe and think and process and do all of those things.
"And then as you go forward, you've now created the new benchmark for what you're going to measure yourself on. So, you're probably going to measure yourself against 2023 on a go-forward basis or even 2019 instead of 2020 and 2021 – because those are all going to be anomaly years."
Read next: How can lenders, brokers work together?
Recalibrating and fine-tuning their business model will set agents and brokers in good stead, Pultr said, for the next time Canada's mortgage and housing markets begin to heat up – and also help them to eke out opportunity in the current climate.
"We look further down the line," he explained. "We know that over the next six to 18 months there's going to be major headwinds and industry challenges, but we also know that in three to five years' time there's also going to be a lot of opportunities."
Pultr was speaking with CMP from TMG's booth at the recent Mortgage Professionals Canada (MPC) national conference in Vancouver, where the company networked with agents, brokers, lenders and other professionals from across Canada.
A prominent conversation point with agents and brokers at the event, Pultr said, was the search among mortgage professionals for a culture and ethos that they could align with – irrespective of whether they preferred to work as part of a team or through a more singular approach.
"It's interesting. For us, what people have been really searching for or trying to find is really a sense of belonging and culture," he said. "People are looking for culture, they're looking for feel, they're looking for well-respected leadership. They don't want to just be a lone wolf and doing their own things. Even if they are, they still want some sense of connection."
The chance to meet face to face with industry peers, counterparts and new connections was an especially valuable one, he noted, following a lengthy spell dominated by Zoom meetings and virtual arrangements because of the COVID-19 pandemic.
Read next: Where do opportunities lie for investors in the current market?
"I always find these conferences a great opportunity to connect with people, a great opportunity to learn not only from individuals that are presenting, but also from other industry peers that I've had an opportunity to connect with," he said.
Indeed, while mortgage professionals often have to take time away from their daily work to attend such events, Pultr highlighted the chance they offer to develop new connections and relationships that will ultimately help scale business to the next level.
"At the end of the day, we're all talking about how we're building relationships with our clients – but we need to take the time to build relationships with our industry as well," he said.
From a TMG perspective, 2022 has been a productive year, with the company doubling down on its use of technology while also focusing on helping agents maximize their growth and earnings potential.
As well as continuing to champion its internal Hurricane platform, TMG has developed a new platform, Lender IQ, a policy and rate tool that it manages in-house.
"We've had a number of innovations," Pultr said, "and a steady message for us is that we're going to continue to innovate because we know that there's still a lot of opportunity within the mortgage space to continue to raise the profile of brokers and make them more effective while also doing a better job for consumers at the end of the day."