The prospect of an uptick in unemployment has been mooted in recent weeks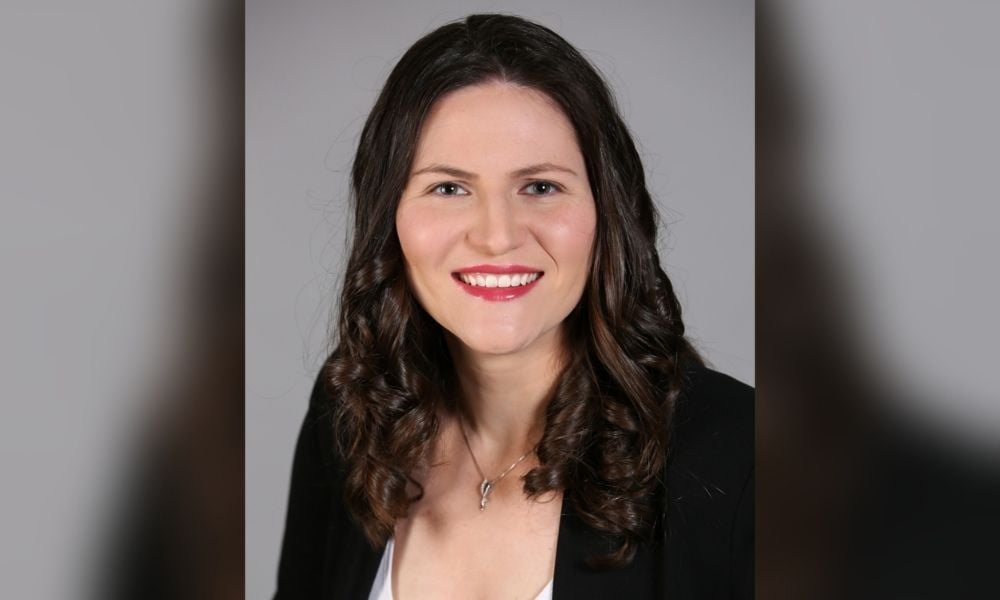 Canada's unemployment rate remains at a historic low – but two consecutive months of job losses have a growing number of Canadians worrying about their own job stability as fears of a recession continue to gather pace.
Fully 25% of Canadian workers are concerned about getting laid off or terminated if the country's economy ticks downwards, according to a new report by consulting firm Robert Half, despite overall unemployment sitting at just 4.9%.
While the notion of mass layoffs remains a distant prospect at this stage, it's one that means mortgage holders should stay apprised of their options in the event of a job loss, according to an Ontario mortgage broker and LowestRates.ca expert.
Leah Zlatkin (pictured top) told Canadian Mortgage Professional that mortgage holders who may be impacted by job losses would likely fall into one of two categories: in the first, those whose mortgages are not yet up for renewal would hopefully be able to secure new employment without the delay drastically affecting their mortgage payments.
The second group would face trickier circumstances: those whose loss of employment coincides with mortgages that are rapidly coming up for renewal.
Read next: What are the prospects for a busy fall mortgage market?
For homeowners in that scenario, it's essential to have a clear understanding of next steps in the eventuality of a job loss, Zlatkin said, even if that fate is unlikely to befall a large cohort of Canadians.
"If you're in that second category, and you have a mortgage up for renewal and you've lost a job, you need to act very quickly in order to rectify the situation, or you need to have a backup plan in place," she said.
"I don't think it's going to happen to many people. The mortgage cycle… is cyclical, so every five years people are typically renewing. So, you have to assume that 20% of the population is renewing a mortgage every year."
Options for those who find themselves in a difficult mortgage situation thanks to a job loss can try to find new employment before renewing, re-sign with their existing lender instead of requalifying elsewhere, or seek a longer amortization – although the latter option comes with an important caveat, Zlatkin emphasized.
Changing the amortization on a mortgage product means effectively having to qualify for that product again, something that may become an issue considering that requalifying rates are now likely higher than the original rate secured a number of years ago.
"If you're qualifying at a higher rate, you've lost your job and you're the primary applicant who was pretty much supporting the mortgage before, that may be challenging for you to requalify," Zlatkin said.
"However, if your spouse is still working and is the primary applicant, or they've started over the course of the [mortgage] and you're going to qualify on their income alone, it's easier to qualify on a longer amortization. The payments are small enough that you'll qualify."
The challenge in that scenario is that those who don't have a spouse or other cosigner are unlikely to qualify for a longer amortization – and possibly not even for a renewal either.
Read next: What will the next Bank of Canada hike mean for homeowners?
Unless homeowners already had a private mortgage to begin with, Zlatkin described private financing as a last possible resort if those other options are not available. Finding another co-signer, such as a family member, to float some of the mortgage payments should be explored before turning to private solutions, she said.
Meanwhile, for those mortgage holders who are not at renewal but find themselves struggling to shoulder the burden of monthly payments after losing a job, discussing deferrals with their lender would be a sensible course of action, according to Zlatkin.
"Sometimes you can make interest-only payments, or even an amortization with your current lender if you're not at renewal," she said. "So, if you're in the middle of your term, at the two-year mark on a five-year term, and you've lost your job and have no savings – at that point in time, that's where you can reach out to the bank.
"You can say, 'Look, I'm trying to get gainfully employed again, I'm working really hard. I'm hoping that I'm going to have a job in the next few months. But in the meantime, we still have to pay for diapers, heat, air conditioning… We don't have any money left over to pay the mortgage.'"
That can lead the bank to offer solutions, Zlatkin said, "so that you can continue paying [your mortgage] while you're searching for a job."