Possibilities remain despite another looming Bank of Canada rate increase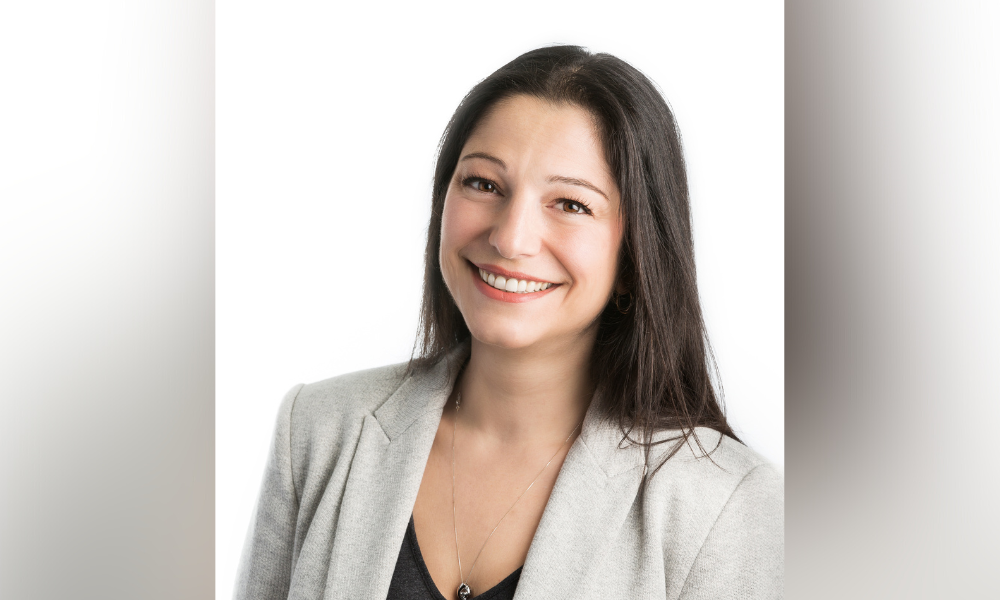 Expectations of another big hike to the Bank of Canada's benchmark rate in September remain high, despite inflation data for July that marked some positive news on price growth at last.
Canada's annual rate of inflation decelerated in July on a year-over-year basis for the first time since June 2021, according to Statistics Canada, although at 7.6% it continues to trend well above the central bank's target rate of 2%.
Many brokers had already been counselling their clients that an oversized rate increase was in the cards for next month's central bank announcement, scheduled for September 7.
Lena Ohanjanians (pictured top), principal broker at Fuse Mortgage Inc., told Canadian Mortgage Professional that her brokerage had been preapproving clients with the assumption of a three-quarter-basis-point hike in September, assuming those customers wanted to choose a variable rate.
Meanwhile, the mortgage market has been abuzz of late with news that some five-year fixed rates appear to be ticking downwards, a development that Ohanjanians said could prove a boon to monoline lenders whose fixed-term offerings can often prove more appealing than bank products.
"I think monoline lenders will do very well, especially with their insured and insurable rates that are unmatched by the bank," she said. "I always like to see clients go to monoline lenders for fixed rates because the break fees are a lot more favourable."
Read next: Canada's inflation rate slows in July
Bank of Canada rate hikes have contributed strongly to a slowdown in sales and price growth in Canada's housing market throughout 2022 to date. Still, Ohanjanians doesn't subscribe to the notion that the market is in the throes of an impending collapse, noting that there's little out of the ordinary about quieter activity in August.
"I think we will have a fall market," she said. "I think this slowdown right now is… in response to the rates going up. A lot of our preapproved clients have decided to hold off, but August is historically a very quiet month.
"It's just the month that everyone wants to enjoy the last of the summer. It's exceptionally slow in August right now because of that, but we're talking about that as an opportunity to keep in touch with our clients, reach out, discuss the market, letting them know that although rates are on the rise, what goes up must come down so this too shall pass."
Nor is Ohanjanians, a member of this year's top 75 brokers in Canada as revealed by CMP, sounding the warning alarm on variable rates despite the likelihood of further hikes.
Borrowers whose variable rates are hovering at prime minus 1% are still in a positive position – and would likely have to increase their rate of repayment if they decided to lock in.
That could be a questionable move, according to Ohanjanians, not least because speculation has suggested that September could mark the final increase of the Bank of Canada's current rate-hiking trajectory.
"Even with a 0.75% increase, you're still not going to be at the level of what fixed rates are today," she said. "So I'm not recommending locking in at all. [To] all my variable-rate clients, my recommendation is to weather this out."
Read next: Investor markets – broker on where the possibilities are
Few, if any, variable-rate borrowers expected their payments to remain as low as they were – and many were already accelerating their payments, Ohanjanians said, taking advantage of lower rates to prepay their mortgages.
"Now, they're maybe at a level where they're not quite accelerating their payments – they're making the appropriate payment for the rate, and if we need to look at cutting back on some unnecessary spending, those payments are still very manageable," she said.
That means there's little sense in locking into a fixed rate when there's a strong possibility variable rates will begin to inch downwards in the coming years, according to Ohanjanians.
"We look at it as: 'OK, your payment's $1,000. If you lock in, it's $1,500, but if the [variable] rate goes up, you only go up to $1,250,'" she said. "It doesn't make sense to overpay. You're stuck in that for five years."
Despite the quieter August market, another recent trend has seen first-time buyers enter the market in greater numbers amid falling prices and less overall competition.
"A lot of our preapprovals are for first-time homebuyers. The majority of those who don't need to sell and buy right now are not [doing so]," Ohanjanians said. "No-one's really looking to transact if they don't have to. [For] first-time homebuyers, this is their opportunity."