The so-called "trigger rate" could be looming for many borrowers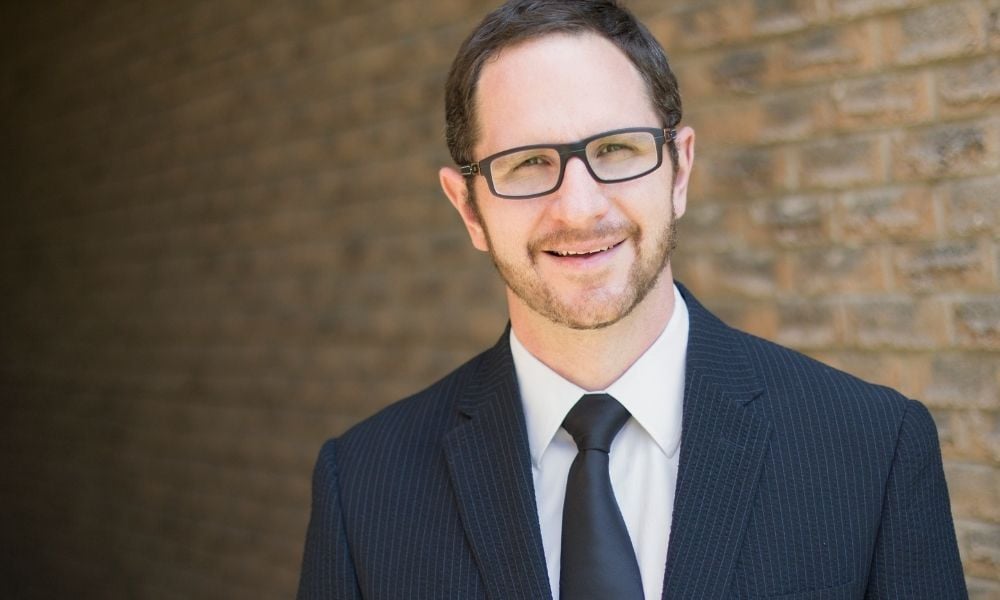 The story of the year so far in Canada's mortgage market has been rising interest rates – and it's no surprise that many Canadians have become increasingly concerned about their financial future as a result.
The proof is in a variety of surveys that have been carried out throughout the year, each of which have revealed growing levels of anxiety and uncertainty among homeowners and would-be buyers amid that rising-rate environment.
In late February, even before the onset of rate hikes brought about by the Bank of Canada, over half of Canadians (55%) were concerned about the possible impact higher rates could have on their financial situation, according to the quarterly MNP Consumer Debt Index.
By July, the central bank's rate-hiking journey was already well under way – and nearly six in 10 Canadians were already feeling the pinch from those increases, that index showed. Half said they would be in financial trouble if rates rose much further, and 56% were concerned about their ability to pay debts as borrowing costs surge.
Rising interest rates have also generated significant levels of uncertainty among Canadians, with almost four in 10 (38%) confused about what effect those hikes would have on their lives, according to a real estate survey conducted on behalf of TD at the end of June.
Queries about higher rates have dominated mortgage brokers' discussions with their clients in recent months – particularly among borrowers on variable-rate mortgages, which are directly impacted by the central bank's action on its benchmark policy rate.
Read next: Housing market risks grow – but long-term outlook healthy, says CEO
With the Bank of Canada's next rate announcement on September 07 expected to result in another sizeable hike, those calls are only likely to intensify, especially with the so-called "trigger rate" set to come into play for many borrowers after another rate jump, according to a prominent Toronto-based mortgage professional.
That trigger is the point at which a fixed monthly payment on a variable rate can increase, usually taking place when interest payments are higher than total payments – and a number of homeowners could hit that point soon, Mortgage Outlet co-founder and director Elan Weintraub (pictured top) told Canadian Mortgage Professional.
Many variable-rate mortgages on fixed payments have been inching towards their trigger throughout 2022, with the Bank of Canada having increased its policy rate by 2.25% so far this year: first through a quarter-point hike in March, followed by two 0.5% jumps in April and June before a one-percentage-point increase in July that took many observers by surprise.
Meanwhile, Canada's inflation crisis, which has seen consumer price index (CPI) growth hovering around a four-decade high in recent months, means that the central bank may not be near the finishing line on its rate-hiking trajectory, Weintraub said.
"I actually think that the Bank of Canada is going to keep raising rates for a while, until they really quash inflation," he said. "Imagine there's a forest fire and you bring all this water and end the fire, but there's still a tiny little place that's got some burning embers of fire.
"That tiny fire could reignite the entire forest, so you want to keep [going] until the entire forest is flooded. I feel the same way with rates and inflation… I think rates are going to go up easily another 1.5%, and then 12 months [later], they might plateau."
Advice to clients should be carefully tailored to their individual circumstances, according to Weintraub, and take into account shifting variable and fixed rates (particularly with the latter trending downwards in recent weeks) as well as the customer's risk tolerance.
"Let's say right now you're in a variable rate of 4.1% and we know that rates are going to go up in September," he said. "I could lock you in at 4.49% [on a fixed] for the next five years – the math is the math, but if you're going to be worried about your mortgage for the next five years and you can lock in under 4.5%, it might be more of an emotional decision than a purely maths decision.
"For some people, it might make sense… to actually switch to a fixed rate because in a month, their variable rate will be higher than the fixed rate that I can get them today."
In an uncertain and ever-changing environment, Weintraub emphasized the valuable part that brokers have to play in steering clients through difficult decisions. "It's a really complicated market right now," he said, "and the importance of having a solid advisor is more important than ever, based on the complexity of the market and all the nuances and changes."