OSFI looks unlikely to waver in its judgement that the qualifying rate needs to stay the same for now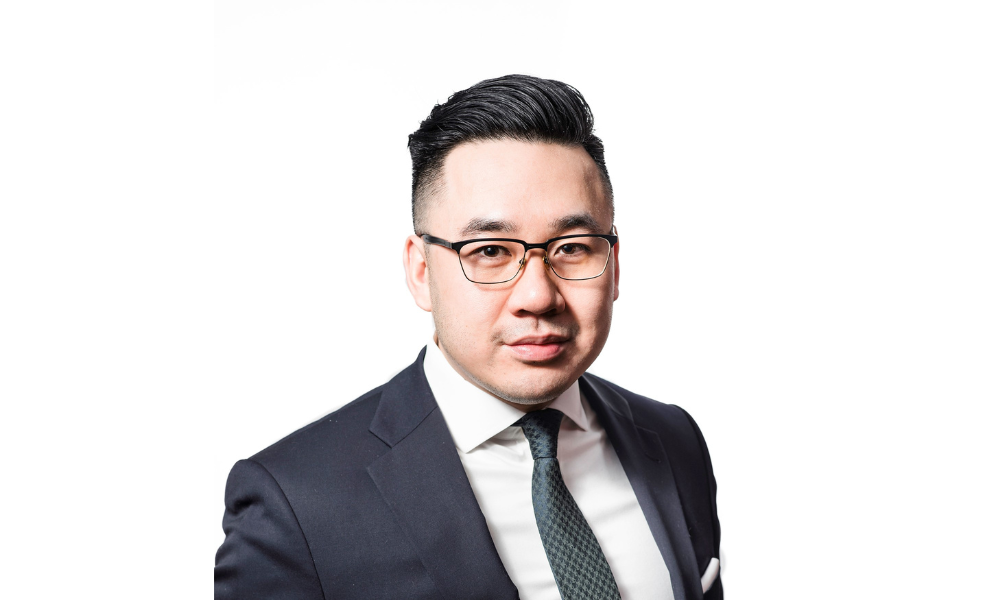 It was a decision that came as little surprise to most mortgage market observers: the announcement by Canada's banking regulator that it would be leaving the stress test level unchanged moving into 2023.
That call, made by the Office of the Superintendent of Financial Institutions (OSFI) in mid-December, means the qualifying rate remains the higher of 5.25% or the contract rate plus two percentage points, with seemingly scant prospect of a reversal anytime soon.
The decision was the right one, according to RATESDOTCA mortgage and real estate expert Victor Tran (pictured top), who told Canadian Mortgage Professional that there had been no significant clamour for the stress test to be reduced or removed.
He said that the Bank of Canada's efforts to cool the economy through rate hikes would have been compromised by any measure that made it easier for borrowers to access credit and enter the housing market.
"It was definitely expected for them to leave it as is. And I think it's a good thing, because it's tested the market and now people are starting to have trouble making the mortgage payments," he said. "So it's doing as it was intended to do.
"I didn't think that they were going to drop it or relax it a little bit at all. If anything, I thought they were going to maybe just increase it… It would be counterproductive for them to relax the stress test while trying to slow down the market, curb the demand and match demand to supply, so it makes sense."
Robert Hogue told Canadian Mortgage Professional that while there may have been some space for the OSFI to relax or adjust the qualifying rate, the impending economic downturn likely played a significant role in its choice to leave it untouched.https://t.co/TZ0p9DJPsB

— Canadian Mortgage Professional Magazine (@CMPmagazine) January 3, 2023
How will the stress test affect current homeowners this year?
While the central bank's last rate announcement of 2022 indicated that it may be done on hikes for now, interest rates don't look set to drop in the near term, meaning Canadians will seemingly have to grapple with the current stress test level for the foreseeable future.
That's seen many borrowers stick with their existing lender when renewing their mortgage in recent times because they'd have to qualify under the stress test if they decided to switch – and that trend looks unlikely to reverse in 2023, Tran said.
"For last year, I did not handle much renewal business because my clients were simply not able to qualify to switch out to different lenders," he said. "So they were stuck with their current lenders, and I would imagine a lot of other Canadians are in the same boat, unfortunately.
"But I always tell them to give it a shot. It never hurts to try. You can shop around as early as four months prior to the maturity date with a different lender to secure a rate. So it's always good to take advantage of that four-month window and give it a shot to see if you can qualify for a lower rate elsewhere."
If that's not possible, borrowers can also try to negotiate with their existing lender – although in the current market, the advantage is often heavily weighed toward the lender.
"The problem is a lot of the current lenders know that people are having difficulties trying to qualify to transfer out, so the ball is really in their court, and it's very difficult for [the borrower] to negotiate for a better rate and they're pretty much just taking what they can get," Tran said.
Should the stress test have been amended?
There's little way around the high stress test level for those looking to enter Canada's housing market, according to Tran – with options such as cosigners or a gifted down payment some of the only ways to get around the steep qualifying rates.
"If someone can't get any additional funds for the down payment or get a cosigner, they're stuck between a rock and a hard place. They're already tapped out," he said.
That said, despite the challenges facing Canadian borrowers as a result of steeper qualifying rates, the stress test remains a necessary measure to ensure stability in the housing and mortgage markets, in Tran's view.
"[The stress test] is doing exactly as it intended to do… Imagine if we didn't have the stress test. I think we'd be in a worse position right now," he said.
"And I think delinquencies and defaults and foreclosures, for sales – they would probably be up by now if it wasn't [for] the stress test."
What are your views on the mortgage stress test? Would you have supported a change by OSFI? Let us know in the comments section below.