Speaking with CMP, the bank's deputy chief economist gave his thoughts on the main trends impacting the markets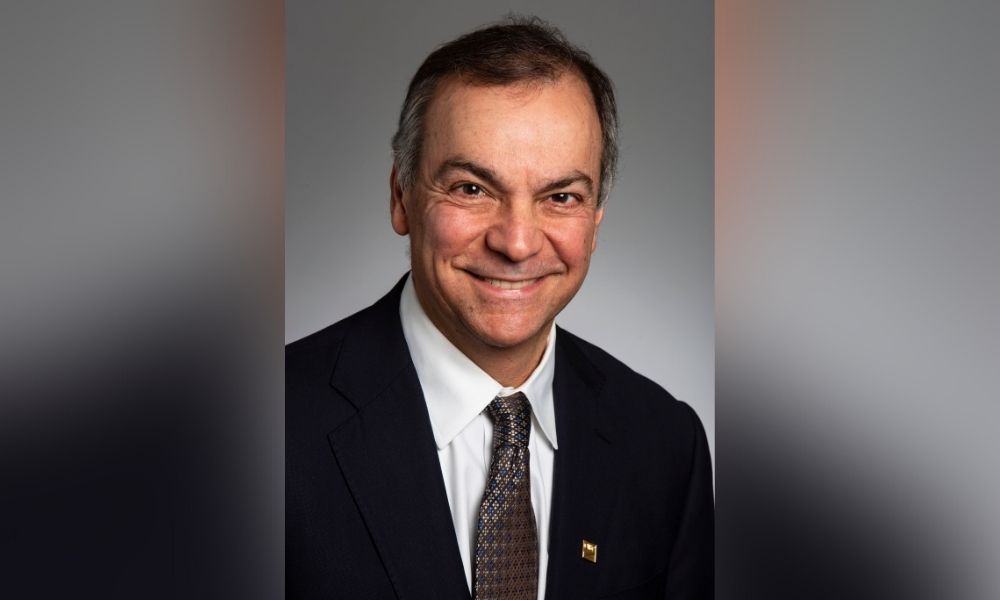 Canadian Imperial Bank of Commerce (CIBC) deputy chief economist Benjamin Tal has said that the housing market would be able to withstand gradual Bank of Canada rate increases totalling up to 50 basis points by the middle of next year, even if the Bank is currently "in no mood to touch rates" before its present target of late 2022.
Speaking with Canadian Mortgage Professional, Tal (pictured) said that he would welcome a modest revision of the Bank's current forecast, which remained unchanged in its most recent announcement on interest rates, to stave off the risk posed by inflation.
"Raising interest rates a bit earlier, slowly, can guarantee stability as opposed to raising them quickly," he said. "I'd be much happier to see the Bank of Canada moving earlier, and be ahead of inflation, as opposed to [waiting].
"I think the housing market can easily take 25- or 50-basis point increases by mid-2022 without really derailing it in any significant way."
Tal, a consistent advocate of slow but steady movement by the Bank on interest rates, reiterated his view that reacting too slowly to the possibility of inflation could present challenges for the housing market and economy down the line.
"If you wait and wait too long until inflation is way too close, then you start chasing a lagging indicator… and therefore you start raising interest rates way too quickly," he said.
"If there is a risk to the housing market and the economy as well, it's the rapid increase in interest rates when you chase inflation. This is something that we have to consider."
Read more: Bank of Canada makes rate announcement
The Bank stayed the course on its benchmark rate in its September statement, keeping that rate steady at 0.25% and reaffirming its view that interest rates will likely begin to move in the second half of 2022.
It's remained consistent on that forecast since April, when it revised its projection that rate hikes wouldn't occur until 2023 amid signs of optimism on Canada's COVID-19 vaccination program and pandemic recovery.
Tal said that the latest announcement contained "no surprise whatsoever," with the Bank emphasizing positive economic signs despite Canada's gross domestic product having fallen by 1.1% on an annualized basis in the second quarter and the economy seeing a probable 0.4% decline in July.
He noted that while the GDP numbers were disappointing, the sources of the decline included the levelling-off of the housing market – a development that will likely prove positive for Canada in the long run.
"If you look at consumption, if you look at exports, if you look at the government – they're all positive," Tal said. "They chose to focus on the positive as opposed to the negative, and they expect the recovery in the second half of the year. So far, what they say makes sense."
"This is not a bubble being burst"
The slowdown in Canada's housing market has been pronounced in recent months, with the Canadian Real Estate Association (CREA) having recently revealed that home sales in July 2021 had fallen 15% compared with the same month last year.
That meant that the monthly number of homes sold across Canada had declined for the fourth time in a row, with July also seeing a 3.5% drop in sales compared with June.
Tal said that the housing market's frenetic pace during the first half of the year had likely contributed to that cooldown, with those levels of activity unsustainable over longer periods.
"One of the reasons why the market is slowing down is because of the fact that we were borrowing activity from the future," he said. "There was a sense of urgency to get into the market due to low interest rates – and maybe the future has arrived."
Read more: Housing sector influenced Q2 economic slowdown – economists
That doesn't mean that affordability issues are likely to subside. For Tal, the slowing market was also due to a combination of a lack of inventory and the fact that listings had declined (CREA noted last month that the number of newly listed properties fell by 8.8% between June and July).
"Housing is always a concern because the fact that the market is slowing does not mean that prices are going down," he said. "Activity and sales are going down not merely because of the lack of supply – people are not listing.
"If you look at the new listings, they're actually down by more than sales. Therefore, prices are not falling – in fact, they're rising a bit. So, to me, all this means that the housing market will remain an issue when it comes to affordability."
Still, there appears little reason to believe that the market is set for a protracted period of decline. Tal expected activity to continue stabilizing, with a busy spring market emerging and a welcome return to more normal bidding and purchasing levels.
He said he was "not happy" to see dramatic price increases during the past year, which were not an indication of a healthy or stable market.
"To the extent that the next two-three years will be relatively stable, and reflecting simply going back to normal – to me, that would be something that is going to be much healthier than what we have seen until now," he said.
"This is not freefall by any stretch of the imagination; this is not a bubble being burst. It's the opposite – this is a strong market, and decline in sales is mostly a decline in supply."
The continuing supply issue
Those inventory issues have been well documented in the Canadian housing market, with members of the mortgage industry having long called for federal and provincial governments to address supply shortcomings.
Tal agreed that that remained a potent problem for the Canadian market, welcoming the fact that it has emerged as a central issue in the current federal election campaign – but calling for political parties to add more detail to their proposed solutions.
Read more: "Supply, supply, supply": CIMBC CEO on top federal election priorities
"The fact that all of them are talking about supply is a step in the right direction," he said. "Until now, everybody was talking about demand, and the issue is not demand.
"However, none of them is specific enough in the details of adding to supply, and dealing with supply. It's just a bunch of numbers with a lot of dollars involved but no specifications, no details, [and] no information on how it's going to be achieved.
"In this sense, I'd like to see more detailed policy towards raising supply in the Canadian housing market."