The Bank's latest decision on rates arrives amidst ongoing concern about the pandemic and Canada's economic recovery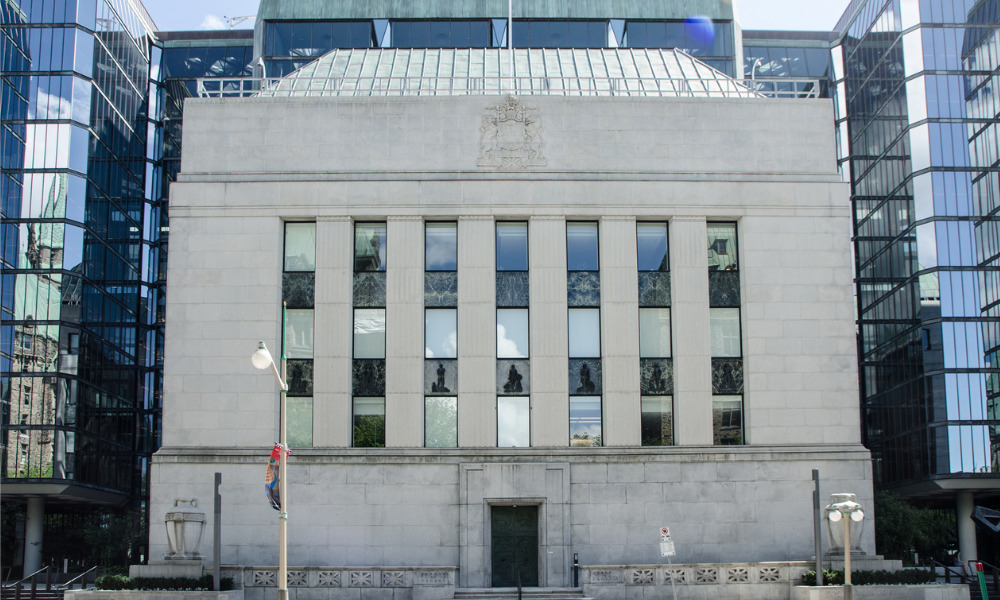 The Bank of Canada has kept its key interest rate target steady at 0.25% as expected in its latest rate announcement, noting rising cases of COVID-19 in many regions as a risk despite the continuing global economic recovery.
The announcement reaffirmed the Bank's projection that interest rates are likely to begin rising in the second half of 2022, the time at which it expects its 2% inflation target to be sustainable.
The Bank also announced that it would maintain purchases of government bonds at its current pace of $2 billion per week, with its Bank rate held at 0.5% and the deposit rate unchanged at 0.25%.
The decision to stay the course on the benchmark rate had been widely anticipated as Canada continues to grapple with the economic uncertainty of the COVID-19 pandemic.
A muted statement from the Bank was also expected with the country currently in the midst of the ongoing federal election campaign, with Canadians set to go to the polls on September 20.
Read next: Bank of Canada makes latest rate announcement
The Bank's statement arrived a week after some stark economic news for Canada, with the country's national statistics agency having reported that gross domestic product fell by 1.1% on an annualized basis in the second quarter and the economy most likely shrank by 0.4% in July.
In its statement, the Bank acknowledged that Canada's second-quarter performance had been "weaker than anticipated," with the GDP contraction primarily reflecting a decrease in exports and the return of the housing market to more normal levels of activity, "largely as expected."
However, it also noted that business investment, consumption and government spending contributed positively to growth, with domestic demand increasing at a rate of more than 3%.
Employment also saw a rebound in June and July, with the Bank expecting it to strengthen further in the remainder of the year, although it also said that the current wave of COVID-19 infections and supply bottlenecks could hinder that recovery.
The Bank's key overnight rate target has not changed since its announcement in March 2020, when it announced a 50-basis-point reduction to the effective lower bound to provide support to the financial system and economy as the impact of the COVID-19 pandemic became apparent.