The January rate decision means many borrowers on variable rates have seen their payments spike again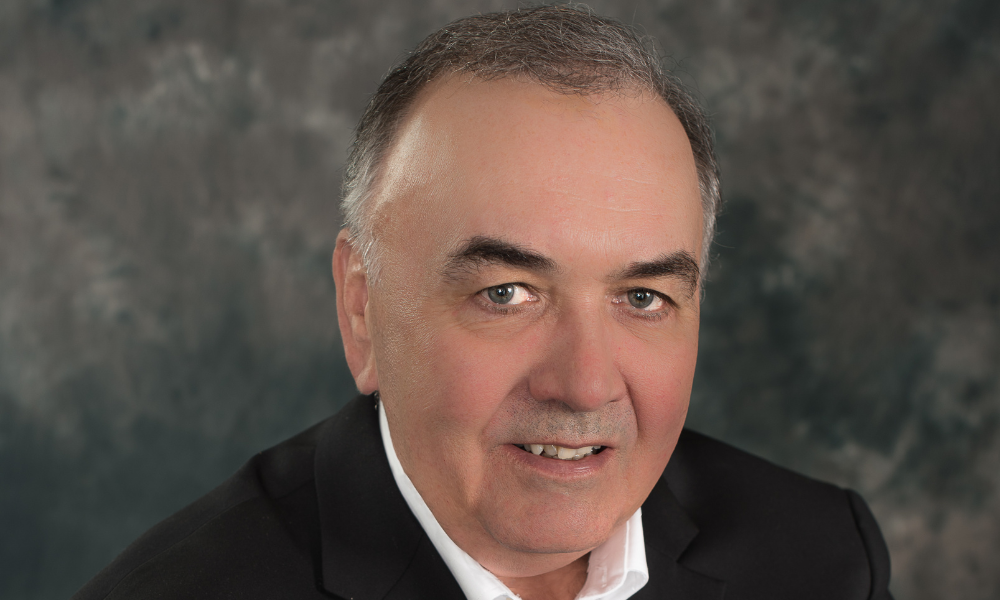 The trend of rock-bottom interest rates at the height of the COVID-19 pandemic, which saw a surge of borrowers to variable-rate mortgages, slowed dramatically as the Bank of Canada embarked on a series of rate hikes beginning in March last year.
The share of mortgages with variable interest rates in Canada plummeted from 56.9% at the beginning of 2022 to 44.2% in Q2 of that year, according to national housing agency Canada Mortgage and Housing Corporation (CMHC), with an even sharper decline expected to be revealed for the following quarters.
The central bank's rising-rate path has seen its benchmark rate jump by a full 4.25 percentage points in less than a year, with scores of borrowers' monthly payments also spiking in tandem.
That said, while the Bank chose to kick off 2023 with an eighth consecutive rate hike, there was also a glimmer of good news for borrowers with the indication in the accompanying statement that January's increase was likely to be the last for some time.
That's dependent on economic trends playing out as expected in the coming months – but the likelihood of a pause in rate hikes had given variable-rate customers some comfort in recent challenging times, according to an Alberta-based mortgage broker.
How can variable-rate borrowers protect themselves as rates continue rising?
Len Lane (pictured top), of Edmonton's Brokers For Life, told Canadian Mortgage Professional that clients who had availed of advice on how to handle rising payments on their variable-rate mortgage had been able to absorb some of the shock of higher rates.
"The calls at this point have slowed down as I think people who are in variable-rate or adjustable-rate mortgage products have been aware of the slowing of increases," he said. "We had been advising variable-rate clients all along to increase payments or at least add lump sums to their principal to prevent going backwards on their amortizations.
"Adjustable-rate clients, of course, have seen their payments increase, but are also aware that they will come back down as the Bank of Canada lowers rates in the future."
Lane said that his team had focused on providing consistent advice and encouraging clients to consider their own unique situation before making a choice on the fixed-vs-variable question.
Customers' individual circumstances, and their long-term goals for the mortgaged property, are crucial to resolving that issue, he added.
"For our brokerage, it actually creates a question: 'What is the plan for the property?'" he said. "If you are staying long term, then taking a fixed term for as low as you can for as long as you can makes sense.
"But if the plan is to sell in a few years, then you have to be aware of the penalties. Variable-rate and adjustable-rate mortgage products all have a three-month interest penalty which is the lowest."
The risk associated with short-term fixed rates, Lane said, is that the borrower is unable to time the sale to meet the end of the term and ends up in an arrangement such as a 7% open mortgage trying to get the numbers to work.
"This is the moment we've been waiting for since they started on their rate-hike journey almost a year ago," James Laird, co-founder and co-CEO of Ratehubdotca told Canadian Mortgage Professional.https://t.co/5oiN2kNq9z

— Canadian Mortgage Professional Magazine (@CMPmagazine) January 27, 2023
What should borrowers keep in mind about the fixed-vs-variable debate in 2023?
Of course, many borrowers on variable-rate payments are still struggling – particularly those who didn't have a plan in place to mitigate the impact of further hikes, Lane said. Equally, while many clients are happy to have a fixed rate at 2% in the current market, he said his team is cautioning them that in 2025 they'll see higher payments, meaning they should take advantage of doubling up payments or adding more to principal to be ahead of the game when renewal come around.
As for the prospect of further calmness in the market now that the Bank looks like it may be done with rate hikes? Purchase activity in Alberta could be set to tick upwards, Lane suggested – although he also emphasized the importance of focusing on the fact that fixed rates have slipped since the bond market started going down.
In the meantime, Lane said he has a simple message for the year ahead: "Be calm and mortgage on."
What are you advising clients about fixed vs. variable rates in light of the Bank of Canada's most recent rate hike? Let us know in the comments section below.