While rates are expected to be on the move soon, a leading industry figure says there's little cause for concern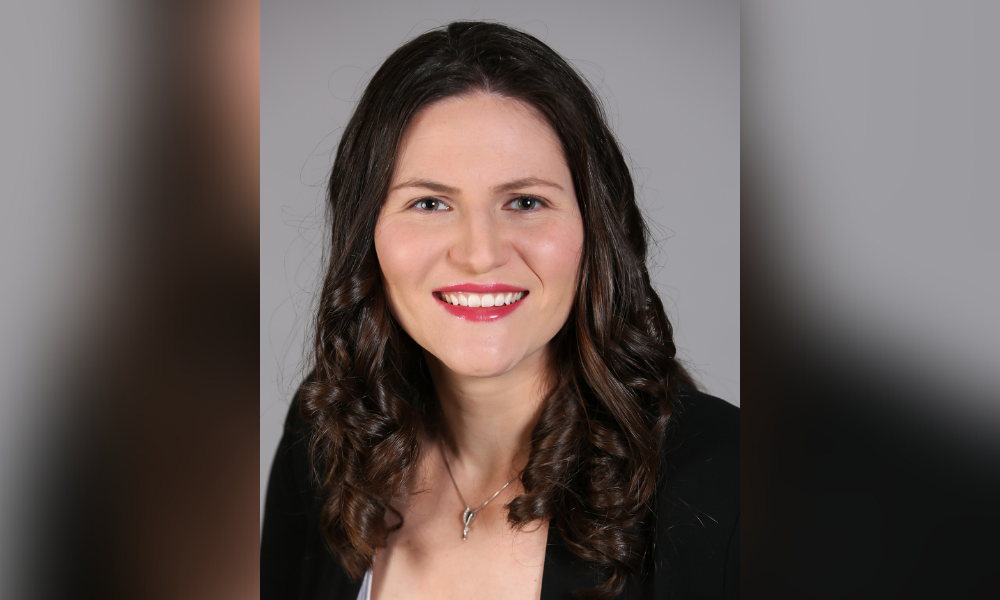 In its first policy rate statement of the year, the Bank of Canada gave its strongest indication since the beginning of the COVID-19 pandemic that rate hikes are imminent.
While that announcement kept the benchmark rate steady at 0.25%, the Bank acknowledged that rates "will need to increase" and removed the exceptional forward guidance, essentially a guarantee that rates won't change, that's been a staple of its statements since mid-2020.
With variable interest rates typically tied to the Bank's policy rate, should their imminent increase give variable mortgage holders pause for thought? Not so, according to LowestRates.ca expert and broker Leah Zlatkin (pictured top), who told Canadian Mortgage Professional that those who had committed to a variable-rate strategy were still in a strong position.
"Many of those who already have a variable rate mortgage secured a variable rate that is a very nice spread away from where fixed rates are right now," she said. "With those clients, they've already been benefitting from several years of reduced payments compared to those that they would have been paying with a fixed rate."
Zlatkin also noted that variable-rate mortgage holders who had followed a strategy of overpaying monthly would likely remain well-placed even in the event of rate hikes, and recommended that those on a variable product keep calm and stay the course instead of opting to lock into a fixed rate.
"I always tell my clients, 'Keep a level head about you. You don't need to lock in right now,'" she said. "'You've been doing well for the last few years with this strategy. Just keep steady.'"
Canada's housing market has surged throughout the pandemic, partly a consequence of record-low interest rates that spurred a mortgage borrowing frenzy across the country.
Whether impending rate hikes have any cooling effect on the market remains to be seen, although Zlatkin said that they were unlikely to deter customers who had already been on the lookout for a new home.
"Anybody who's actually in the market understands that you're not qualifying based on the Bank of Canada's overnight rate. You're qualifying based on a stress test," she said. "This doesn't change people's budgets – it just changes how much the payment amount is going to be.
"Realistically, if you could afford the mortgage payments before these incremental differences, I don't think it's really going to have that dramatic an impact."
People who have been searching for a home are unlikely to switch course purely because of slight interest rate increases, Zlatkin said, though she also highlighted the fact that many found themselves unable to find a property with supply having plummeted to record lows.
"I don't really think this is going to hinder people's desire to move into homes, because a lot of people are sitting on the sidelines right now with the ability to afford a home but no inventory to buy," she said.
Indeed, those inventory shortages currently blighting the country's housing market could prove a larger issue than rate hikes, particularly with a recent report by the Canadian Real Estate Association (CREA) showing that the country's supply issues have "only gotten worse."
That report said that the number of newly listed properties in Canada fell by about 3% between November and December, with home prices rocketing by 17% last year partly thanks to the dearth of supply.
Read next: What does the Bank of Canada statement mean for variable rates?
Still, Zlatkin said that she anticipated a busy year for the housing and mortgage markets, with inventory likely to become available into spring and summer.
Royal Bank of Canada (RBC) senior economist Robert Hogue wrote in a recent report that while home sales were expected to be down around 13% in 2022 over last year's numbers, the projected total of 579,600 homes sold would still represent the second busiest year on record for the Canadian housing market.
"I think we're going to see a hot spring. I speak to a lot of realtors who are basically waiting for stuff to hit the market, because their clients are just unable to buy anything right now due to inventory," Zlatkin said. "I think it's going to be busy once houses start hitting the market more heavily."
In the meantime, she said, mortgage clients with variable-rate products should remain cool, ignore panic about rate increases and remember why they decided to take that option in the first place.
"Right now, I'm not concerned about rate increases. I'm more concerned with telling clients not to freak out and get locked into a fixed just because you're hearing chatter in the news or from your neighbour or whatever," she said.
"Stick to your plan. You know what you're doing – don't let other people make you feel like you're doing something wrong."