A low-profile bill making its way through Parliament almost unnoticed could have a seismic effect on the mortgage industry, writes Samantha Gale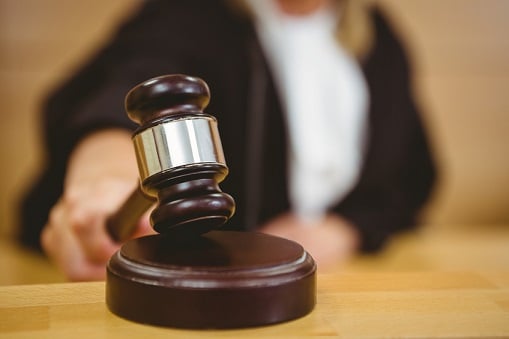 A seemingly innocuous public protection bill is currently making the rounds in the Senate; if passed into law, it is likely to have a profound and unexpected impact on the mortgage industry. Bill S-237 proponent Senator Pierrette Ringuette seeks to amend the Criminal Code to reduce the criminal rate of interest from 60% to the Bank of Canada's overnight rate plus 20% for non-business loans and mortgages.
The bill is complex and would create three classes of loans, subject to different rules:
Mortgages for residential purposes would be subject to a maximum interest rate of 20% above the Bank of Canada rate.
Mortgages for business purposes under $1 million would have no limits.
Mortgages for business purposes over $1 million would be subject to a maximum interest rate of 60%.
Justifying the proposed change, Senator Ringuette pointed to a case involving loans offered by credit repair companies. "They call your house," she said. "They say, 'If you have credit card debt, we can help you.' I know – I got the call at my house. These are offered under the guise of rebuilding credit, but … fees and interest reached 50%. This case falls under the current limit of 60%."
She went on to say, "Even if we're outraged about that 50% interest rate, we can't do anything because the Criminal Code says it's OK up to 60% … By lowering the criminal interest rate, we can send a strong message that profiteering off the financially vulnerable of our society will not be tolerated."
There appears to be little opposition to the bill. However, the mortgage industry needs to take a closer look at the proposal to determine if it works for mortgage lending.
What Senator Ringuette might not understand is that the courts have interpreted the concept of 'interest' broadly, making the Criminal Code prohibition somewhat ambiguous. Prosecuting criminal interest cases requires the expert services of an actuary to add to the contract interest rate upfront or commitment fees, fines, and expenses (including legal expenses), and then to apply these costs over the term of the loan. A lender can't simply rely on the contract interest rate in evaluating whether the rate is prohibited by the Criminal Code.
There is also ambiguity with the concepts of residential and business purposes, which trigger whether or not the criminal rate of interest prohibition applies. For example, an equity take out mortgage on a commercial property for the purposes of purchasing a family home is a 'residential purpose' under the criminal interest rate prohibition, even though the mortgage industry would consider this a commercial mortgage. Likewise, taking out a second mortgage on a residence to invest in a commercial enterprise is considered a mortgage for business purposes, even though the mortgage itself is residential. The challenge with consumer protection legislation is that it does not always mesh with business practices.
The creation of categories with arbitrary criteria dependent on ill-considered definitions makes Bill S-237 look more like bureaucratic regulation than criminal law. And we need to ask whether government should really be controlling lending rates using the heavy hand of criminal law. The concept of legal certainty requires that citizens have some clear idea as to what is unlawful so that they can regulate their own conduct. Bill S-237 fails this test, making it a bad law.
It goes without saying that the purpose of the Criminal Code is to prohibit criminal conduct, not to interfere with the capacity of parties to make sound contracts based on reasonable factors. It is reasonable for lenders to charge higher costs to borrowers who are higher-risk. As long as there is a commercial rationale to justify the rate and other costs, the Criminal Code has no business interfering with the transaction. It is quite conceivable that a high-risk borrower might attract an interest rate of over 20%.
There are, of course, loans that are so exorbitant, they lack any commercial rationale. But extortionate lending conduct is already prohibited under existing offences relating to extortion and racketeering. Perhaps rather than churning complex regulatory rules into criminal law, we should determine whether criminal interest prohibitions are really needed at all.

Samantha Gale is the CEO of CMBA-BC and serves as executive director of its umbrella organization, CMBA. Gale practiced law prior to a 15-year stint at FICOM.