Credit unions haven't always been seen as broker-friendly, but many are now looking to build business through this channel. CMP gets the lowdown on accessing a flow of funds from this lender category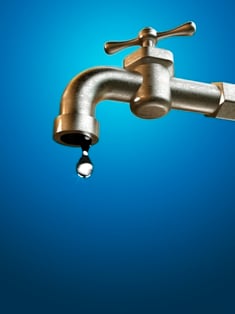 Jerry Feth has only good things to say when asked about working with credit unions. The Burlington, Ont.-based mortgage agent sends more than half of his clients to them and says he doesn't miss doing larger volumes with banks.
"A lot of big lenders are very policy-driven with little leeway on guidelines, but the credit unions I work with look for a way to get the deal done and they're very, very flexible," says Feth, who is part of the RMAI network and often sends deals to First Ontario and Your Neighbourhood credit unions. "I also find they're more personal and they have almost instantaneous service."
With smaller asset sheets and marketing budgets than big banks, credit unions often fly under the radar, but they're no small portion of the financial market. There are 427 credit unions affiliated with the Canadian Union Central of Canada, a trade association, and more than five million Canadians are members of a credit union.
From big or small, niche or broad-focused, the common thread among these financial institutions is the mandate to offer a regional and community appeal. And even though only a small number appear to promote working with mortgage brokers for originations, there are also signs their outreach to this channel could be expanding.
"I think there are more and more credit unions that are seeing the value of brokers, particularly if they need more assets on their books or need to diversify and expand their customer base," says Jane Kulbida, vice-president of residential mortgages at Concentra Financial. "It's very individualized - you look at some of the bigger credit unions in B.C. that have broker desks and then there are the smaller, niche one-offs that also deal with brokers."
To that point, CMP found that the five largest credit unions in Canada - Vancity, Coast Capital Savings, Servus, Meridian and Envision - all work with mortgage brokers and aim to offer competitive compensation rates in line with other lenders. In addition, a number of smaller credit unions, such as IC Savings & Credit Union in Ontario, are also open for broker business.
Service levels
With the large number of lenders competing for mortgage broker business, what makes credit unions stand out? As Feth points out, their regional focus often translates into excellent customer service and, in general, more efforts to accommodate the borrower.
And instead of being "customers," those who join a credit union become "members" and take part ownership in the company. Even customers who aren't part of a credit union when they take out a mortgage from one are usually required to open a chequing account to attain member status.
The community mandate and focus on service levels also means credit unions are more particular about their scope of lending. Meridian Credit Union, for example, is licensed to lend across Ontario, but will only grant mortgages to clients who are in close proximity of a Meridian branch. This is so that the credit union has "the opportunity to engage with that member" and "demonstrate the quality of service," according to Meridian's vice-president of marketing, Dave Roberts. He adds that because mortgage brokers deal directly with the credit union's branch staff, there is also an opportunity for stronger broker/lender relationships to be built.
Brent Irving used to work as an investment adviser at Vancity and now, as a broker with Dominion Lending Centres, he still likes to work with credit unions on a regular basis. Irving says he sends close to 20 per cent of his clients to credit unions like Vancity, Coast Capital Savings, North Shore and Interior Savings.
"Where credit unions stand out is their service at the branch level - it tends to be better than at a bank and it's less of that 'big bank' experience that some consumers don't like," says Irving. "I'd definitely encourage a mortgage broker to build a relationship with at least one credit union in their area because of their service and because they tend to be more open-minded with the alt-A business."
#pb#
Deal flexibility
The willingness to bend to make an alt-A or B deal fit is another feature of many credit unions that can be an advantage to mortgage brokers. While many banks or A-focused lenders don't accept borrowers who are self-employed, have untraditional income sources or damaged credit, these applications can often be serviced at a credit union.
Case in point: IC Savings & Credit Union, which lends in the Golden Horseshoe region of Ontario, started in the B mortgage lending space when it opened in 2000. It has since grown to include A clients, as well as commercial mortgages.
"The ability to do business in the manner that we do from A to alt-A to B is sometimes surprising to mortgage brokers because other lenders aren't able to be as flexible," says Bruce Savage, vice-president of lending services at IC Savings.
Feth agrees, saying one of the biggest perks of a credit union is their flexibility. He gives the example of a recent client who had income coming from a rental property, a part-time job and a pension. While he says he would have had to fight to get the deal done at a bank due to the income sources, the credit union made it work.
"Credit unions are far more flexible, especially on conventional deals," says Feth, adding as long as the clients don't have "terrible credit," there is likely a way to make a deal work.
Jeff Mayer, a broker at Mortgage Intelligence in Toronto, says many brokers automatically jump to a B lender if they can't get a deal done at a bank when they could be looking at a credit union for better rates. He refers to a recent deal he worked on in the Kitchener area that he couldn't get a bank lender to do. Mayer searched the Internet and sent the deal to a local credit union and was surprised to learn it didn't pull the credit score but instead only looked at the client's repayment history.
"That really helped the deal," he says, adding he secured a rate that was lower than it would have been at an alternative lender.
Rates and products
Credit unions offer a standard range of mortgage products, with the five largest institutions citing five-year fixed-rate mortgages as their most popular product. Their rates are generally in line with banks and other institutional lenders.
"Credit unions have become really competitive when it comes to interest rates, especially in the past six months - they've had some of the best rates in the lower mainland [area of Vancouver]," says Irving.
Mayer also says credit unions have offered better rates in the past few months, saying he thinks cheaper access to money and relatively low delinquency rates have made it easier for them to be competitive. On the product side, he highlights a second line of credit that he says has been a great fit for several of his clients.
"One of the biggest struggles in the mortgage industry is finding second lines of credit at a decent rate," says Mayer. "But Meridian offers a second mortgage for four per cent on a line of credit, so a lot of people are not aware of it and I guess the biggest thing is that most people are not aware that some credit unions offer this type of product."
Other credit unions can also be flexible in dividing the mortgage into a part fixed rate and part variable rate, while one of Irving's noted credit union products is the readvanceable mortgage at Vancity, which allows a borrower to increase the amount of their mortgage without having to have it rewritten.
And, like banks, credit unions offer lines of credit and other products that are in line with banks, which can be advantageous if a client wants to consolidate debt.
"Let's say a client's car payment is $600 a month and the mortgage deal doesn't qualify because the car payment is too high," Feth says. "From my experience, credit unions look for a way to make a deal work. For example, I could wrap the car loan up with other loans in a line of credit to lower the monthly payments. That's a situation where having a side loan facility is definitely an advantage."
#pb#
Commission structure
One shortcoming of working with credit unions is that most of them don't have loyalty or bonus programs in place for mortgage brokers. However, the credit unions that openly work with brokers can pay commissions that are comparable with other lenders. IC Savings, for example, doesn't offer volume bonuses, but pays brokers 100 bps upfront on a five-year deal as opposed to the standard 80 bps. Meridian pays 75 bps on four- and five-year closed mortgage deals.
For smaller or more niche credit unions that don't pay brokers commission on mortgages, the alternative is for a broker to charge a fee to the client that is on par with what they would be making as a regular commission. This is something Mayer did when he secured the aforementioned Kitchener mortgage from a small local credit union that offered his client lower rates than an alternative lender.
The credit union didn't pay broker commissions, but Mayer says since he was able to show the client a way to decrease his costs, the client was fine with paying a broker fee.
While, at this point, the majority of credit unions don't offer extra incentives beyond commission for mortgage brokers, it's something that could be changing. John DeRose, director of mobile sales and brokerage at Vancity, says the company is looking at introducing a loyalty program for mortgage brokers in the next three to six months, which could set a standard for other credit unions.
"Our broker division is not as big as it used to be and the goal is to ramp it up," says DeRose. "I think we need to be in all the channels - the branches, our mobile team and the broker channel."
IC Savings & Credit Union says it could add a volume bonus program as it grows, and Dave Roberts of Meridian also expresses interest in working with a larger pool of mortgage brokers.
"Right now, Meridian only works with a handful of brokers, but we're looking to work with more."
Relationship building
Another difference mortgage brokers may notice when it comes to working with credit unions is the lack of BDMs or sales managers, another side-effect of them being smaller, mostly regional organizations.
Without a designated representative to promote services to brokers, there is more of an onus on the broker to build a relationship with a credit union rather than the other way around. This is also important because every credit union works differently and, like other lenders, targets a certain set of clients and offers different products.
"Getting to know a credit union's products and its risk tolerance is huge," says Mayer. "It's all about understanding the back end of the lender rather than saying, 'why won't you do this deal?'"
The relatively lower amount of capital credit unions have also means they're more interested in building relationships with a broker and working with them on a more regular basis versus having a large list of brokers as origination sources.
"We want to work with mortgage brokers, but we want to work with them beyond just that one deal or beyond just being an approval," says DeRose, adding he understands having competitive rates and products is a big part of building up broker referrals.
But aside from some minor differences, the process of sending a mortgage to a credit union is not all that different from working with a traditional lender.
"The No. 1 thing is that we have our own balance sheet and we're a deposit-taking lender. We operate branches and we take deposits - that's very important to us," says Savage, who also wants to clear the misconception that credit unions are too small to consider doing business with. He cites a recent phone call he received from a broker who said he didn't want to send a deal to IC Savings because it was a "tiny place" that did "limited deals" - something Savage quickly refuted.
"What mortgage brokers have to understand at the end of the day is that we're a financial institution, we're a lending institution - we don't like them to consider us just this itsy-bitsy place. We want them to think of us as business partners."
Savage's broader message is one that hasn't been lost on mortgage professionals like Jerry Feth, who needed no convincing that credit unions are a worthy lender to send business to. When asked if he had any criticisms, Feth paused briefly before almost surprising himself with the response.
"I know it sounds pretty strange coming from a broker because we're always finding a reason to complain, but there's not really a whole lot bad to say about them. I can't think of anything."