Low inventory is a problem that needs to be tackled urgently, argues national housing agency's chief economist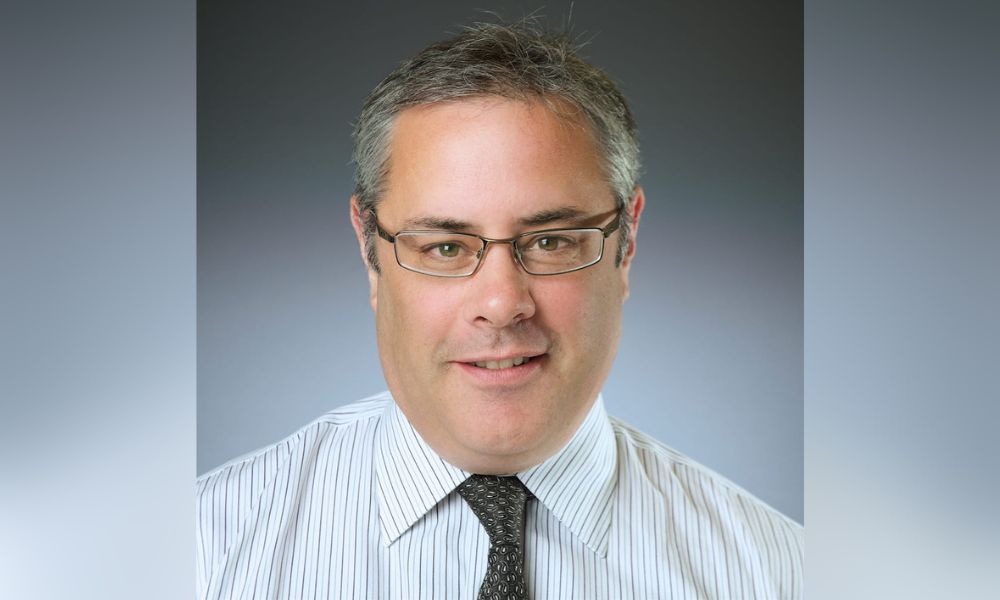 Rising interest rates, falling house prices, a cost-of-living crisis, and rampant inflation have grabbed headlines in recent months – but the biggest long-term challenge facing Canada's housing market remains a lack of supply, according to the national housing agency's chief economist.
Bob Dugan (pictured) of Canada Mortgage and Housing Corporation (CMHC) told Canadian Mortgage Professional that while demand and price growth boomed during the record-low-rate environment of the COVID-19 pandemic, affordability had been shrinking in Canada's housing market long before that due to low inventory.
"We had strong price growth in Canada for many years before the pandemic, and an erosion in housing affordability," he said. "And one of the main reasons for that is the lack of responsive supply to those upward price pressures.
"In other words, we have more demand for homes because of a growing population, and during the pandemic low interest rates also contributed and then income growth – but overall, we've had this long-run problem where the housing supply… is not keeping pace with the growth in demand."
The skyrocketing price appreciation of the past two years has slowed noticeably in recent months, with national home sales also slipping by 5.6% on a month-over-month and 23.9% on a yearly (non-seasonally-adjusted) basis in June.
Read next: "Supply, supply, supply": CIMBC CEO on top federal election priorities
Still, relief to the homeownership market has resulted in soaring prices and plummeting vacancy rates in the rental market, Dugan said, as higher rates impel many Canadians to continue renting as mortgage qualification moves out of reach.
The average cost to rent a one-bedroom apartment in Canada has spiked by 13.7% since the beginning of the year, according to Rentals.ca data, spurred by even larger yearly increases in Toronto and Vancouver.
"Fewer [rental] units are available because there's none of that turnover from the people moving from rental to homeownership, and that rental market is now feeling the pressure of the supply constraints," Dugan said.
"Higher interest rates are fixing the affordability pressures in some sense in the ownership market, but just transferring them to the rental market. And the reason for that is there's just not enough housing supply overall to accommodate all the demand."
An across-the-board improvement in affordability, instead of price increases see-sawing between the purchase and rental markets, can only be achieved by increasing supply, according to Dugan.
Things are certainly quieter at present in Canada's housing market, with the Bank of Canada's current rising-rate trajectory designed to put a pin in inflation that swelled in June to levels not seen for nearly 40 years.
Further rate hikes look to be on the way in the coming months – but Dugan expressed his concern that growing affordability challenges could swing back to the purchase market as soon as the central bank has staved off that inflationary threat and ended its planned course of rate jumps.
"Once that monetary policy cycle has run its course, my worry is that we get back to this longer-term trend of not enough supply, driving an erosion of affordability in the housing market," he said. "My biggest worry in the long term is if we don't fix the supply problem, we'll just get back on that road of increasing house prices, increasing rents, because of not enough supply to meet the needs of all Canadians."
Read next: Toronto faces unprecedented rent price growth for the fifth straight quarter
That lack of supply could come into even sharper focus with the federal government planning to welcome about 1.3 million new Canadians before the end of 2024. "If we're going to have people come here, we have a duty to give them a place, to make sure there's a place for them to live," Dugan said.
With a majority of new immigrants tending to rent for their first few years in Canada before moving into homeownership, the construction of new rental supply is essential, according to Dugan – but something that's easier said than done.
"When you think about rental housing to the extent that that means building more high-rise apartments, [it] can take a lot longer," he said. "It's very quick to put up a single-family home – you can do that in a matter of three to six months.
"But a large apartment building takes years and years to build. And so, if we're going to have all of this immigration, we really have to find innovative ways to get housing built in order for there to be a place for them to live."
Ultimately, that inventory issue is one that's likely to remain the foremost challenge for Canada's housing market, according to Dugan – and one that needs to be addressed as a matter of urgency.
"While we might be getting some relief on house prices in the short term, I really worry in the medium to longer term that if we don't build enough houses, we're going to continue to see an erosion of affordability," he said.
"Whether you're a renter or homeowner, [that's] something that can really have an impact – especially for people at the lower end of the income distribution. And so we really have to roll up our sleeves and fix the supply problem."