Attracting new entrants to the mortgage industry means rethinking the traditional path many of today's brokers have followed, writes Scott Musselman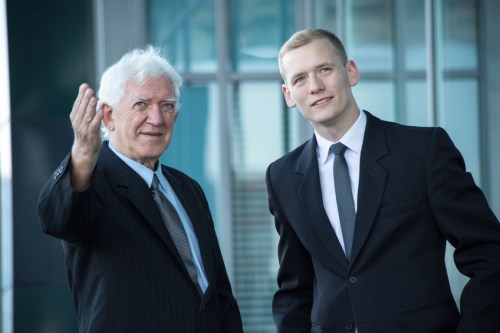 Given the increases in our market share and a continuing presence in most forms of media, mortgage brokers are doing a pretty good job spreading the word to consumers about our value. But where are we when it comes to attracting new talent into the industry?
Most of the career stories I hear from longterm, successful mortgage brokers usually start with them working at a bank or trust company, where they often 'fell' into the profession. All of them agree that these early careers were a great start because the training was well established, and the assembly line of transactions provided them with a variety of real-life case studies to cut their teeth on. The impetus to move into being a mortgage broker generally came from a corporate reorganization of some kind, or by word of mouth from someone they knew who had successfully made the transition.
But can we rely on word of mouth to shepherd in the next generation of mortgage brokers? Many of our long-standing volume producers came to be mortgage brokers at a time when consulting with a mortgage broker might have been considered a last resort, or in an environment of high interest rates or a poor economy, when mortgages were consuming the average Canadian's pay cheque. We owe a lot to this group, but we have to be prepared for the future.
These 'traditional' means of becoming a mortgage broker are still valid, but to ensure a robust and growing industry, we need to attract new faces and embrace their new ideas. It costs money to develop new talent. Continuing to attract existing brokers to move from one firm/network to another by offering higher splits only serves to erode margins, making the training and mentoring process more difficult to execute.
New entrants to the industry are coming into a much different landscape than their predecessors. We need to attract college and university students by demonstrating to them the high-success professionalism brokers have achieved and the power of the value proposition only they can provide. The next generation of mortgage brokers will be surrounded by impatient consumers and instantaneous commerce, and therefore they will need to be ready with the best mortgage advice for their client, right at the moment their client wants it, and then to provide ongoing value.
They are their brand, but it's not all on them. When they join us with a sense of belonging to something bigger than themselves, we all reap the rewards. And being a newcomer to the industry is not the exclusive domain of millennials – it's anyone who finds the profession compelling enough to enter it.
These newcomers need great mentors to help them learn the ropes, and mentors need to embrace their ideas. Education is great for understanding credit and regulations, but it's winning on the mortgage battlefield that get you the medal. The lending landscape is complex, and we're not doing a service to our industry with casual, secondary or part-time participation. It's a full-time effort to get inside the nuances of the industry and to be ever present everywhere for your customers.
Whether new entrants choose the highly automated, deep-discount model or the hightouch, full-service model, they will undoubtedly attract a majority of their customers using social media and technology. Yet many customers are coming to get their mortgage armed with lots of 'internet information' and a feeling that they can do it themselves. It's this nuance of today's environment that separates today's young brokers from their predecessors. The good news is that we continue to see first-time buyers wanting help to navigate their way through their mortgage; however, new brokers are going to have a tougher time building their own brand and creating customer loyalty.
All the industry associations have developed consumer awareness campaigns and have promotional material available to their members. We need to encourage our people to use this material in addition to what our firms provide. That awareness helps to spread the 'mortgage broker as a career' message and lets the next generation know we're as attractive as we think we already are.
If we all bring in new talent, it's a win-win win-win. Successful brokers can have rewarding careers, brokerages can grow and expand their offerings, lenders will enjoy
sustainable growth, and our clients will get the best possible mortgage.
Scott Musselman is vice president of operations of Invis/Mortgage Intelligence, where he oversees all operational areas for the company and develops relationships with key strategic partners, insurance providers, vendors and lenders.