Brokers might be surprised by how much a lender can help them rather than giving a simple 'no', says CEO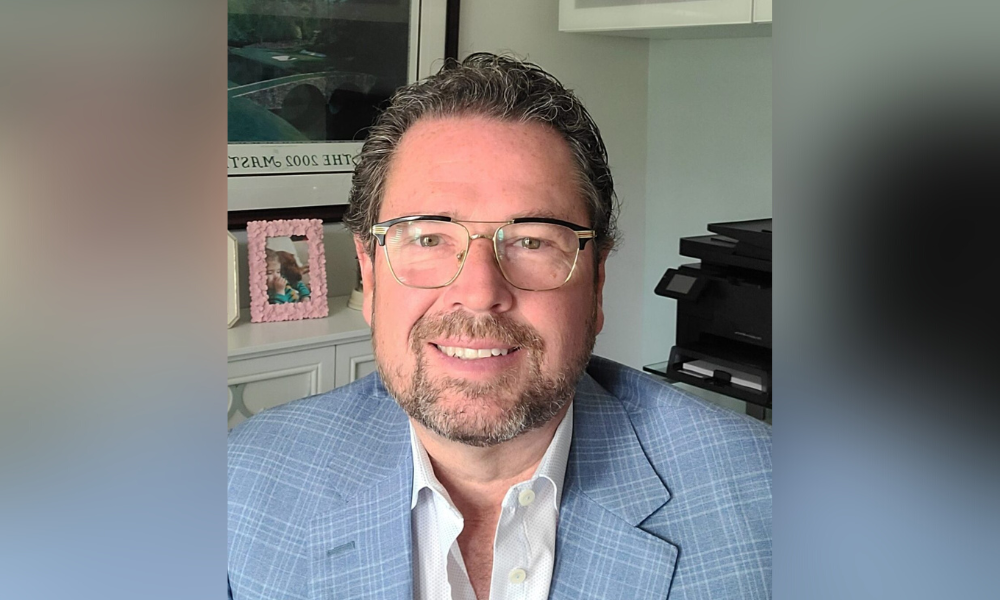 With further headwinds expected to impact the mortgage market in 2023, education and staying on top of economic trends have never been more important for mortgage brokers and agents as next year comes into view.
That's according to Ron Swift (pictured top), chief executive officer at Radius Financial, who said during a recent industry panel discussion in Mississauga that there was a clear need for brokers to keep their finger on the pulse of the mortgage market with turbulent times ahead.
"You need to educate yourself as much as you can to be a true professional in what you do everyday," he said. "Consumers out there get a lot of information and a lot of misinformation, as we know. So debate – what are you offering your clients, fixed or variable? You need to understand the stuff.
"Going out to seminars, listening to other people's words and trying to understand what's going on, reading what's going on – truly try and understand. I don't expect you to be economists, but you need to understand what's happened to inflation, what's driving inflation, and where we think the end road's going to be."
Swift was speaking on a panel at the Canadian Mortgage Summit on November 24, which saw mortgage professionals from across the country gather for a day of informational sessions, networking and educational seminars.
How can mortgage brokers provide best value for their clients?
It's essential that brokers remain apprised not just of the latest lender products and the difference between various types of lender, Swift added, but equally that they stay up to date on what sets them apart from other brokers and brokerages in their space.
"You're in the advice business with your consumers. You're not just a transaction person trying to get them the best rate," he said. "You need to understand what your markets are. You need to understand your lenders, your options.
"You need to truly educate yourself, you need to understand what's going on in the marketplace so you can truly give [your clients] the best advice for their needs and for what they should be doing going forward. I think if you do that, you will be truly successful in the long term."
The Bank of Canada's interest rate hikes have yet to reveal their full impact on the financial system, and are likely to be "even more powerful" than expected, according to the central bank's former governor Stephen Poloz.https://t.co/LbEiOCsE7b

— Canadian Mortgage Professional Magazine (@CMPmagazine) November 29, 2022
On what brokers should be looking out for from their lenders in 2023, Swift noted that speed and turnaround time are of the essence, especially with a vast array of lenders to choose from and with borrowers expecting as painless and straightforward a mortgage experience as possible.
"What you need to have is a lender who can fit your timescale, be available when you're available, respond when you're available," he explained.
"And it's not just a decision on 'yes' or 'no' – it's all the conditions that come with it. It's all the things that happen after you get that first approval: how fast can the lender respond to it, give the quick answers…. We know that's critically important. If not someone else will beat you to the punch… So we understand [that] service is key, turnaround time is critical."
What might surprise brokers about their lender?
The fact that the market is currently slower than the red-hot pace it set during the first two years of the COVID-19 pandemic could also present an opportunity for brokers and agents, said Swift, who encouraged them to call their lenders and have detailed conversations with them about a deal rather than assuming something will be rejected.
"Pick up the phone and you'd be surprised how much more a lender can do for you than you probably know," he said. "When we're on that fast treadmill, going and going, sometimes it's easier just to give a fast 'no'.
"But now things have slowed down a bit. Now we have time. Present your information in full transparency, full honesty: don't leave out pieces and hope to see what we find and don't find. Truly let them know: 'Here's what the challenges are with this client, but we still believe in [them]. Is there something you can do?'"
In that case, he added, the lender will often propose a workaround or amendment that could, crucially, be the difference for a client between a deal failing and getting over the line.
"You'd be surprised how many times by picking up the phone and having that conversation with your lender," he said, "you might work out a solution that works well for both your lender and your customer."
How are you ensuring that you're getting the most from your relationship with lenders or brokers? Let us know in the comment section below.