Nearly a million current households accommodate multiple generations of the same family in Canada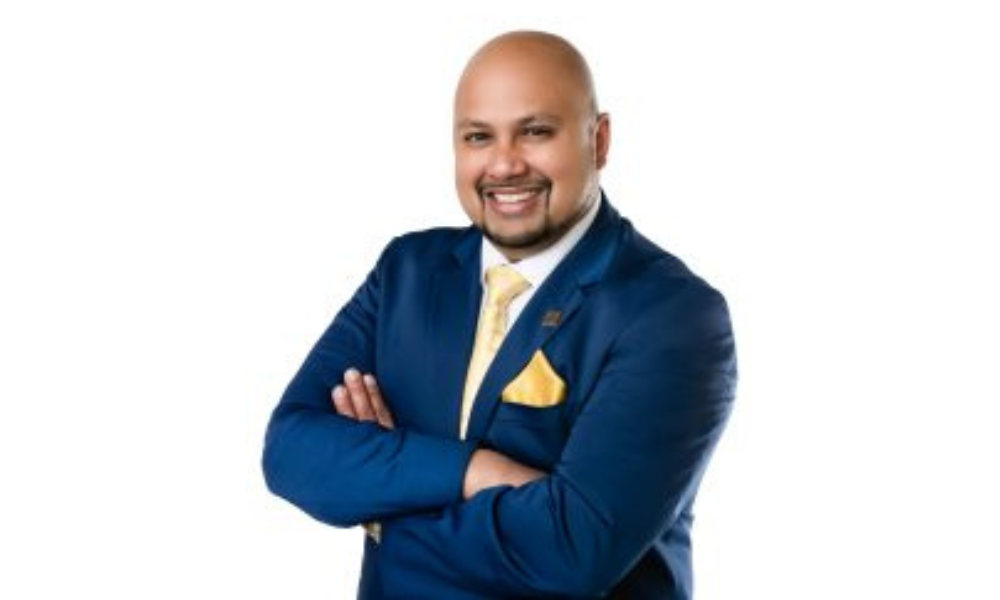 With the supply shortage in Canada's housing market showing little sign of improving, multigenerational homes could see a big rise in popularity in the coming years.
That's according to Approved Financial president Sadiq Boodoo (pictured top), who told Canadian Mortgage Professional that the arrangement – in which separate living quarters are developed within a main home to accommodate different generations of a family – could evolve into a viable option in Canada, having already become commonplace elsewhere.
"I think what we'll see is a rise in multigenerational homes because of the simple fact that it's only in North America that [those] homes are a foreign concept," he said. "Everywhere else in the world, it is very, very commonplace to have two or three – sometimes even more – generations living within the same households contributing to the success of that household."
The latest census showed that 986,400 Canadian households had more than one generation living in their property in 2021, an increase of 45% from two decades ago.
With Indigenous families and new Canadians making up the bulk of those availing of multigenerational homes, Boodoo said the federal government's ambitious immigration targets for the next three years would also increase the popularity of those property types.
The government plans to welcome an increasing number of new Canadians each year before 2025, with 465,000 slated to arrive this year followed by 485,000 in 2024 and half a million the year after.
"We're looking at, over the next three years, about 1.5 million [new immigrants] and they're not coming from the United States – they're coming from countries where multigenerational housing in multigenerational families is a commonplace thing, so they're comfortable with that," Boodoo said.
"And I think where the opportunity lies is perhaps the government creating grants or giving tax credits towards people who renovate their home to create multigenerational housing opportunities."
According to Canada Mortgage and Housing Corporation chief economist Bob Dugan, a continued lack of inventory was likely to put upward pressure on home prices with a "much higher level of starts" required to improve affordability.https://t.co/wauZI2uG5n#mortgagenews

— Canadian Mortgage Professional Magazine (@CMPmagazine) May 1, 2023
How is the federal government incentivizing the development of multigenerational homes?
The growing trend appears to be one that the federal government is increasingly attuned to, with the parliamentary budget officer estimating that a new renovation tax credit to increase multigenerational supply will cost around $44 million over the coming five-year period.
That credit would allow households that create a secondary unit within their dwelling for occupancy either by the individual or an eligible relation to claim the lesser figure between 15% of qualifying expenditures and $50,000.
Boodoo said prioritizing those types of housing was part of an overall solution to the supply crisis, and that it should be a focus for the government over other proposed measures.
"I think [the inventory shortage] is a huge challenge because realistically, they can't build houses fast enough," he said. "The position by many, that purpose-built multi-unit housing being in apartment buildings is the solution, I think is a bandage on a wound. It's not going to fix it.
"I totally disagree that this is the long-term solution. It is a short-term [fix] because while it will get people places to live, it will not give them stability in their living situation. Stability is ownership and people will seek that stability."
How is lack of housing supply impacting Canada's housing market?
The persistent lack of inventory in Canada's housing market has resulted in subdued purchasing activity, with Boodoo attributing an uptick in people seeking approvals, rather than actually buying, to the difficulty in finding an affordable property.
"I think that's mostly because of the fact that inventory is really low," he said. "There are people out there looking, [and] definitely, people are looking at lower price ranges because of the higher rates and higher qualification.
"Quite a lot of people are looking to go further and further outside of the city to get into a price point that they can afford. People are roughly $100,000 down in purchasing power, so it really makes a difference. Now that $100,000 is translating to another 20- to 30-minute commute for them to get it, in terms of where they could have bought versus where they're going to be able to buy now."
Make sure to get all the latest news to your inbox on Canada's mortgage and housing markets by signing up for our free daily newsletter here.