Option is now seen as a means for buyers to meet affordability challenges, says Ottawa broker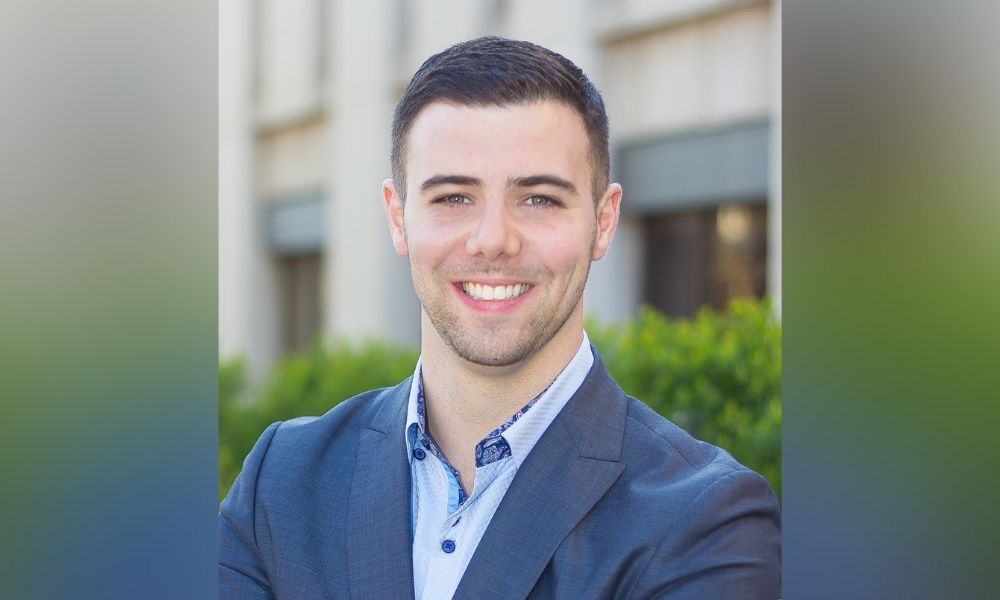 It's no secret that surging home prices across the country have made the task of qualifying for a mortgage even more challenging for many Canadian homebuyers in recent years.
Those hoping to achieve their dream of homeownership have often had to turn to new and innovative means to afford a property as home values continue to boom – and one option that's seen growing popularity is the in-law suite, according to a prominent Ottawa mortgage broker.
Chris Allard (pictured top), of Smart Debt Mortgages, told Canadian Mortgage Professional that homes with those suites have proven a hit among buyers who want to live in a neighbourhood of choice that may otherwise have been unaffordable, with the related rental income allowing them to free up funds or accommodate aging relatives.
The term itself refers to an additional unit – normally a secondary dwelling – within a home, usually in the basement or rear of a property, that's used in this context either for additional rental income from a tenant, or to put up family – for instance, parents or in-laws.
Allard said such suites had always been a feature of the market but seemed to have grown in relevance as Canadian home prices rocketed upwards throughout the frenetic pandemic-era housing market.
"I feel like we've always dealt with it, but because the prices of homes have gone up, there's additional consideration for having in-law suites in order to have a rental unit to offset some of the carrying costs of the property," he explained.
Read next: A Canada housing crash? Don't count on it, says RBC economist
"It's a way to perhaps stay in the same neighbourhood a borrower or buyer desires, while being able to afford it given the additional income coming in from the property."
Rising interest rates have squeezed many mortgage holders and would-be buyers who have seen affordability decline as their monthly payments, or projected costs, creep upwards. That's why the so-called real-life factor of in-law suites is attractive to many Canadians, with the additional income offering some welcome relief in the rising rate environment – and helping buyers qualify.
"The real-life factor of it [is] truly helping you with your monthly cash flow," Allard said. "Some people will qualify, and they don't technically need the additional rental income for qualification purposes – but in real life, it helps.
"Other people don't qualify and truly do need that additional rent to help qualify to be in the neighbourhoods that they desire to be."
Allard pointed out that Ottawa traditionally doesn't have as much multifamily real estate as other parts of the country, such as Montreal, for instance. That means an increasing number of Ottawa residents and buyers are considering purchasing bungalows or properties with side entrances in order to be able to add in-law suites.
"We're seeing people buy a home, renovate it, and make it the way they need it or want it to be. That's a little trend that we've seen – an increase in secondary dwelling units," he said.
Read next: Canada house prices: How far could they fall?
While entire suburbs in other cities consist of newer construction in multiple units, that's not typically a feature of Ottawa neighbourhoods, according to Allard.
"By and large, it's not been a trend in terms of new housing starts to have in-law suites," he said. "Ottawa is more of a suburban lifestyle – suburban homes and townhouses – so it's definitely a shift that we're seeing here in terms of the need for it, and people actually doing the renovations to make that happen."
Recent slowdown
Cold water has been poured on Canada's red-hot housing boom by those rising rates in recent weeks as some of the country's most prolific real estate markets posted sizeable year-over-year declines in sales activity compared with a record-setting 2021.
Ottawa has experienced a general cooling-off from the hectic market of the past two years, Allard said, although he also noted that while offers with conditions were becoming more commonplace, a majority of bids remained condition-free.
"There definitely has been a slowdown," he said. "There are fewer multiple offers – in fact, there are some homes that don't sell on the offer date and [are] being relisted a few days later, so there's definitely been a shift in the market.
"[It's] perhaps a look at what might become a more balanced market, which I think would probably be healthy for everyone."