The commodity's rollercoaster year is continuing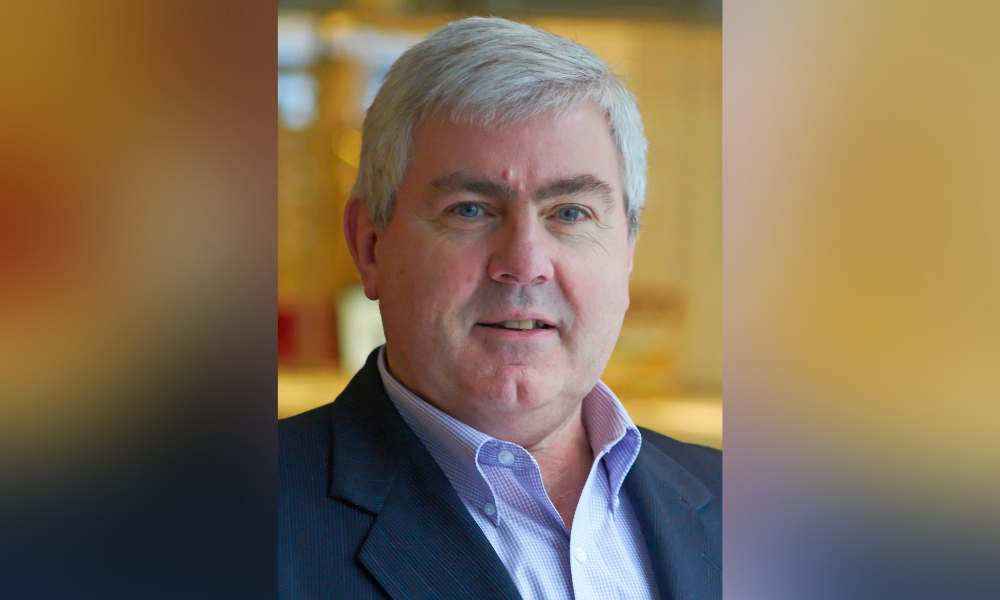 As British Columbia continues to reel from the devastating impact of recent flooding, lumber prices have crept up with many highways and rail lines cut off in the province that produces around 15% of the commodity in North America.
Those prices have witnessed some dramatic swings throughout 2021, skyrocketing in the first few months of the year before plummeting in May and then starting to creep back upwards around October.
Now, with logistical and supply-chain issues exacerbated by the floods that have pummelled BC in recent weeks, a time of year that's typically a busy one for builders stockpiling materials and securing construction mortgages could become even more hectic.
While only a couple of lumber mills were affected by the flooding, Vancouver-based wood market consultant Russ Taylor (pictured top) told Canadian Mortgage Professional that washed-out roads and rail lines tightened a supply chain that had already been feeling the squeeze.
Rail traffic in and out of the Port of Vancouver has been suspended, while most of the highways to Vancouver have also been closed, having a severe impact on the ability of trucks to transport goods.
"It's more about the logistics because what happened was with these floods, the port is cut off from the rest of BC," Taylor said.
Read next: BMO offers mortgage deferrals for customers impacted by BC floods
"Most of the cargo moves by rail from the ports across Canada or even the US, so with the roads and rail links shut down they really have nowhere to go. Trucks can't come in and can't go out. Rail cars can't come out – so that's been ground to a halt."
That means that mills are having huge difficulty shipping their goods, even despite recent efforts to divert routes to port city Prince Rupert and then move products by truck and rail to the US and rest of Canada from there.
Those problems – coupled with high current demand for railcars to transport goods – means that the lumber market has "woken up," said Taylor, with prices taking off again as a result.
The SPF (the benchmark softwood lumber commodity item) is now trading at around $646 (US) per thousand board feet, up from $580 in mid-October and a striking 67% increase over its August price, when it bottomed out at about $385.
That current value, Taylor said, places lumber prices close to their pre-pandemic record high of 2018, although still well short of the $1,700 peak reached around April this year.
As a traditionally busy period for the market collides with the ongoing natural disaster in BC, there are signs that those prices could be set to rise further. "The futures market, which is an indicator of where people think prices are going, is up over $800," Taylor said.
"Typically, from December through February and March you get a rise in prices on a seasonal basis. So, I think this is going to carry on."
Read next: Lumber prices – is another surge on the way?
Another factor that's set to impact the lumber market in the coming months is the decision of the Biden administration to hike duties on Canadian softwood lumber to 17.9%, nearly twice its existing rate of 9%.
That move is set to come into effect on December 01 and while Taylor said that it had been widely anticipated, it arrives at an inopportune moment with further flooding expected to arrive in BC in the coming days.
"Some of the higher [lumber] prices are tied to the producers pushing their prices to cover that extra 9% duty," he said. "The duty has been pushed through, which we thought it would, and just got accelerated by the situation in BC."
Still, construction mortgage clients and brokers needn't worry unduly about the prospect of prices surging to the levels of the early months of this year. That dramatic price rise in early 2021 was an outlier, with the market generally rising and falling on a seasonal basis.
"It's always hard to know, but typically prices ease off somewhere in March or April for about two to three months," Taylor said. "I think that somewhere around the first or second quarter [of 2022], we'll see the seasonal slowdown.
"If prices go a little bit higher, faster, then I think it'll happen earlier. If prices only go up more marginally, then it might change later. That's the question mark – but somewhere around the first quarter, I think we'll see a seasonal correction on prices."