The investor segment is still strong despite rising rates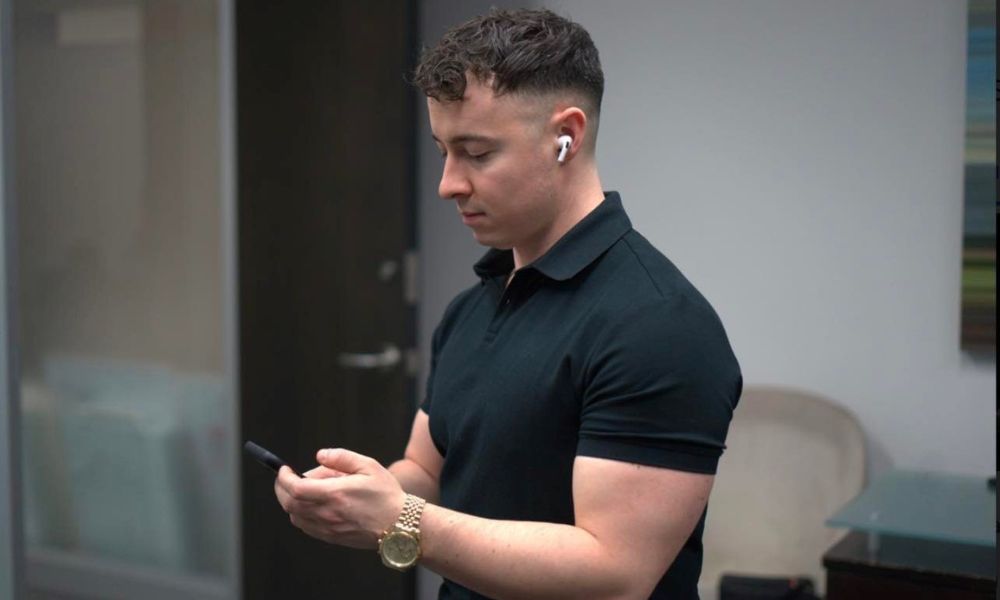 Despite the pronounced slowdown in purchase and refinance activity in Canada's mortgage and housing markets, business has not ground to a halt – far from it, in fact.
The current climate is presenting ample opportunity for buyers who are purchasing for investment purposes, according to a mortgage agent who deals extensively with real estate investors.
Jacob Perez (pictured top), a partner and broker with Synergy Mortgage Group, told Canadian Mortgage Professional that the investor segment of the market remained largely undimmed despite the rising-rate environment and cooler activity since the start of the year.
"Real estate investors are often buying in every type of market, so there are probably a lot of people who are seeing this as an opportunity," he said. "Where we have seen a bit of a slowdown, we've had a few clients who were ready to refinance property and things like that, and at certain times appraisal values have not come in as high as expected and that's negated someone's ability to refinance in a few cases.
"But it's been very much few and far between. We haven't seen a slowdown, but certainly the market itself is definitely changing."
In those scenarios where appraisals come in at a lower value than anticipated, Perez said it's important to specifically choose appraisal companies who are willing to communicate and work with other comparable sales – making relationships in the appraisal business just as essential as those with other parties in the buying process.
Read next: What are the main concerns of mortgage clients at present?
"Sometimes there actually are better comparable sales out there and some appraisal companies are willing to entertain those if they realize [they] didn't choose the best comparable," he said, "whereas some other appraisal companies are maybe not willing to have those dialogues.
"We talk a lot about connections with real estate agents and with lawyers, but connections with appraisal companies and things like that are equally important."
On the investment front in Ontario, purchases in Toronto and near the GTA remain commonplace, while many investors have also set their sights on the Windsor region, according to Perez.
Meanwhile, the Sudbury region has also become increasingly popular in the last year while out-of-province markets such as Edmonton also remain fertile ground for investors.
That activity bodes well for brokers, Perez said, and shows that potential for business remains plentiful despite the much-discussed cooldown in the market.
"There are huge opportunities for every broker in the broker space to grow even if transactions in the real estate market as a whole are slowing down," he said. "I don't think the fact that there's some version of a slowdown means that across the board, mortgage brokers' business is going to be down.
"I think there's still a huge capacity to increase your volume even given the [cooling-off] that's happening in the market."
Read next: What the future holds for variable rates
That said, investors may be looking with some trepidation at government proposals to crack down on real estate investing, measures that Perez said would be damaging for the market as a whole if implemented.
He noted that restrictions on which properties can be rented out in some areas – for instance, primary rather than secondary properties – risk creating an environment that will push investors to other markets as a result.
"We definitely have a lot of investors saying, 'I'm going to invest outside of this country altogether, because the government's not fostering an environment that makes it attractive to do business here,'" he said.
"I think the one thing that a lot of people have to realize is that it's not about what's happening right now, what's being proposed – it's about how it's trending. And if it's continuously trending towards tighter and more regulation for investors, eventually they're going to say that this investment model works right now, but it's not scalable in five years by the way regulation continuously keeps changing."
Still, Perez reiterated that opportunity remains in the current market – and that brokers have a duty to continue providing as comprehensive a service as possible to their clients.
"We're dealing with a lot of vulnerability in the market. We're dealing with house prices that may not be shooting up every single year like they were before. So, making sure that clients are very comfortable in their budgeting [is important]," he said.
"I just think budgeting and financial planning is an even bigger emphasis than it already was."