CEO says these solutions will become increasingly prevalent for mortgage professionals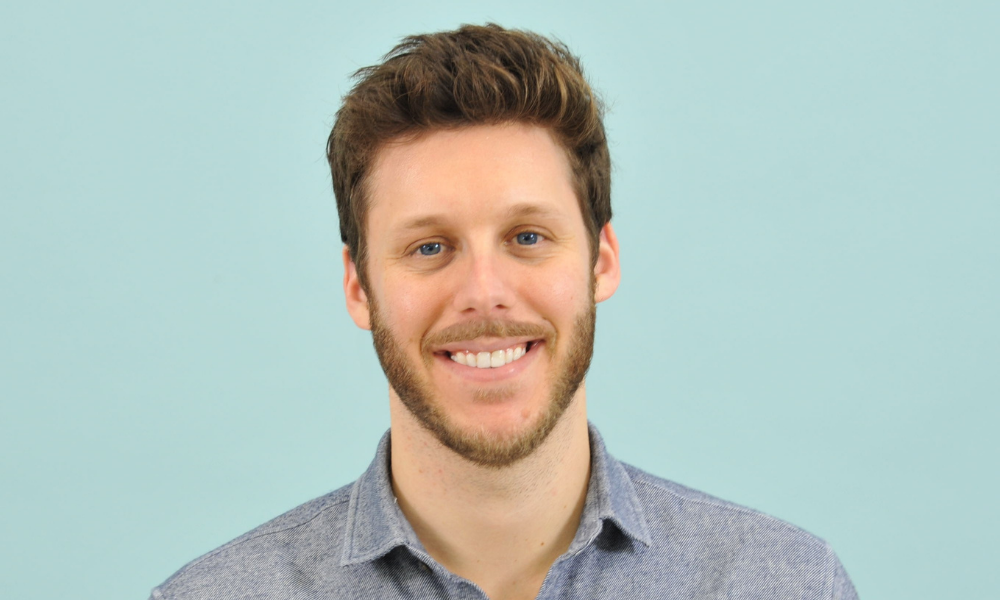 Even before the COVID-19 pandemic took hold in Canada, a technological revolution was underway in the mortgage industry, with the promise of fundamentally transforming the way mortgage professionals went about their daily routines.
That process was only accelerated by the pandemic, with brokers and other members of the industry adopting digital solutions to generate and conduct business where in-person meetings were no longer possible.
As Canada continues its gradual reopening, one of the most intriguing developments in the mortgage industry will be how technology continues to transform the market, and what role digital solutions will play in the mortgage process in the coming years.
Homewise Solutions co-founder and CEO Jesse Abrams (pictured) told Canadian Mortgage Professional that his company had identified an opportunity in the digital space long before COVID-19, noting that an ever-increasing number of homebuyers was searching online for their financial needs.
The company combines a tech-driven approach – allowing customers to get approved, pre-approved, refinance and switch mortgages online – with a broker model, with clients able to seek support and guidance throughout every stage of the mortgage process from Homewise's cadre of mortgage advisors.
Read next: What will post-pandemic brokering look like?
For Abrams, the future of the mortgage process lies in providing digital and online solutions to prospective homebuyers.
"There are so many clients, especially first-time homebuyers, searching more and more online for their financial needs, be it using companies like WealthSimple for their financial management or Sonnet for their insurance," he said.
"How things have changed since [the beginning of the pandemic] is that our application volume increased substantially over that timeframe, because more people are shifting online. We really saw customers changing the way they do things versus what they did in the past."
A prominent recent area of focus for the company has been the question of how to enable its mortgage advisors to process more deals and provide more value to clients – with technology again coming to the fore on that issue.
"We've worked on things like better matching algorithms to match our clients with the right lender options – not just saying, 'Here's a five-year fixed, because it has a low rate,'" Abrams said. "For some clients the variable might be better, or a three-year fixed might be better, or a certain lender type might be better."
The potential of technology to simplify the mortgage application process for customers is vast, Abrams said, with open banking – a practice that allows third-party financial service providers to access consumer banking through application programming interfaces (APIs) – also a potential game changer in the mortgage industry.
Read more: Is the reality of open banking in Canada just beyond the horizon?
A number of Canadian fintech start-ups and industry advocates recently called on the federal government to create and launch an open banking system by January 2023 following the release of an open banking report by the federal government.
While Finance Minister Chrystia Freeland indicated her receptiveness towards an open banking system in the wake of the report's publication, it's thought that the prospect of imminent regulatory change is a distant one.
"Right now, it's a bit of a pipe dream in Canada, but when open banking does become available, that's going to be a really interesting opportunity for us – to provide an overall better financial picture to clients so that while they're looking to buy a home, they know their options," Abrams said.
"That's really an area where there seems to be a big opportunity moving forward. To me, the biggest driver that's going to be able to do that is open banking."
Industry critics of a technology-driven mortgage process have sometimes viewed that as an effort to freeze out the broker. Abrams said that that couldn't be further than the truth – with technology complementing, rather than threatening, the role of mortgage professionals.
"Technology is not coming to take the job of mortgage advisors. Technology enables advisors," he said. "We look at it with financial advisors – they're using so much more technology now to better serve their clients.
"Technology is there to help advisors be better at their job – not to take their job."