The broker channel could be set for huge strides in the coming years, says company president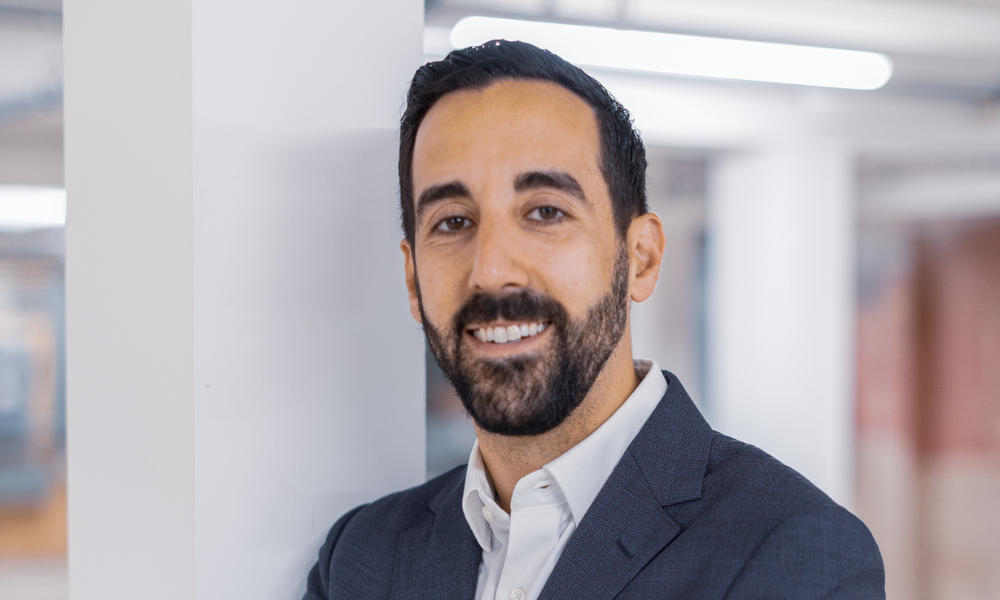 The prominence of digital solutions in the mortgage process has skyrocketed in recent years – and their uptake by borrowers could help push an increasing volume of business towards the broker channel, according to a prominent mortgage executive.
Hash Aboulhosn (pictured), president of Rocket Mortgage in Canada, told Canadian Mortgage Professional that the broker space was well equipped to handle shifting consumer expectations where mortgages were concerned, with technology now a focal point of that channel.
"In my mind, this trend [of growing broker channel penetration] has already taken root in Canada, and it still has room to run," he said. "I think you're just seeing changing consumer preferences. Partially that's generational, with the younger generation of consumers and first-time homebuyers demanding more in terms of their experiences.
"That is really being served primarily by the broker channel and other new entrants who are just more willing and more capable of innovating in that space. So I think you're seeing some of those trends come together, which is what's driving that shift."
Other countries, such as the United Kingdom, have seen an even greater uptick in the broker channel in part thanks to open banking, Aboulhosn said, a trend that could be coming down the line in Canada.
That practice allows third-party developers to build applications around financial institutions using open APIs, and would have huge implications for the mortgage space in Canada, according to Aboulhosn – not least where competition is concerned.
Read next: How big a role are fintechs playing in the mortgage market?
"I think that we've seen in other markets the impact of open banking, dramatically improving choice for consumers, improving competition, [and] enabling new entrants to gain a foothold where previously it might have been quite dominated by incumbents," he said.
One example of how open banking could alter the landscape of Canada's mortgage market is in payout statements, Aboulhosn explained. When clients wish to switch their mortgage, they're currently required to go through the payout statement of their bank, with potentially lengthy wait times once a request is made.
In an open banking environment, the prevailing idea would be that a client owns their own data and should be able to go online and immediately access their payout statements, he said, "and not have to run this gauntlet of a process just to get access to their own data, to be able to make a choice with their next consumer product.
"So [it's] one obvious example in the mortgage space that would dramatically improve competition and ultimately, dramatically improve outcomes for clients."
Top of mind on the technology side for Rocket is the client experience – a broad category where a large amount of innovation and focus is directed.
That's aimed at streamlining the process and reducing time-consuming elements for both mortgage shoppers and brokers, Aboulhosn said, such as in the collection and transmission of documents.
"[We've seen] examples where clients are emailing dozens of their most sensitive documents to a broker, [and] the broker then sometimes then emailing them to an underwriter – and just from a safety perspective, that's not ideal," he said.
Read next: Inside Rocket Mortgage's arrival in Canada
"It's also not very convenient, because often there are multiple rounds of these documents going back and forth, and it can be confusing, it can be time-consuming.
"So a lot of our innovation is really going into making that whole process better for both clients and our team of mortgage agents – to make it such that when clients can go online, start their journey, they can do their research. When they're ready to submit an application, they could do that online or talking with our agents."
One of the most significant challenges to overcome on the technology front in the mortgage space remains income verification – not simply a case of verifying the number, but also whether it pertains to part-time or full-time work, hourly or salaried, the form of bonus, childcare credit and other factors.
A welcome development would be being able to receive the information from the source after the client gives permission, rather than having to piece together pay stubs, job letters, T4s and NOAs, Aboulhosn said.
"I think once that part of the process is solved, the mortgage industry as a whole is going to take a massive leap forward, and you're going to see a reduce incidence of fraud," he said. "I think you're going to see much better client outcomes, faster turnaround times, less frustration and confusion.
"And I think that the technology obviously exists out there. It's just a matter of really pushing that envelope forward."