The US mortgage giant landed north of the border with the rebranding of Edison Financial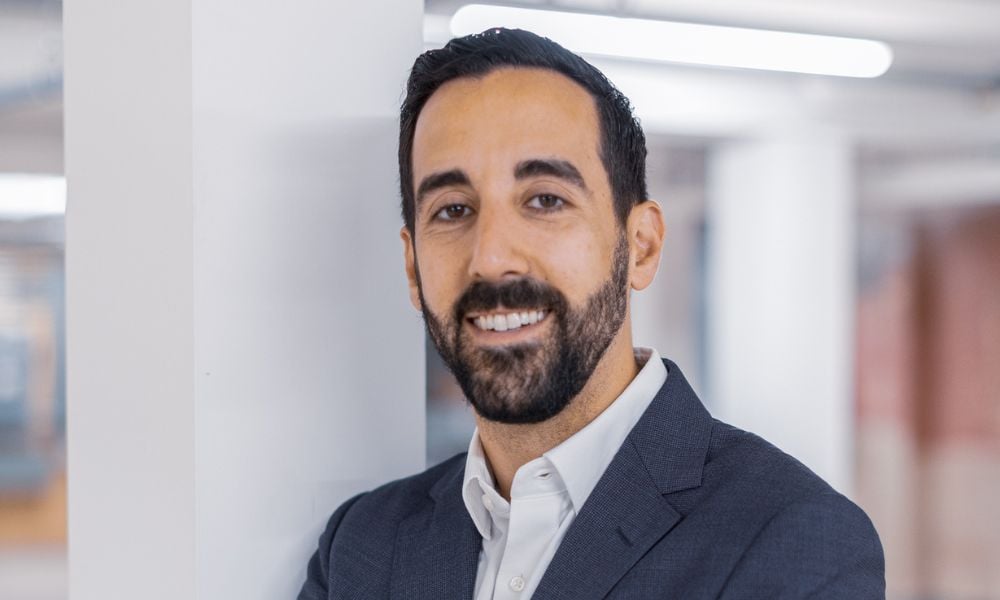 Hash Aboulhosn (pictured) described it as the "perfect" time to align Edison Financial fully under the Rocket Mortgage brand after the company announced its name change last week.
The two had previously been associated as sister companies, but the news sees Edison become Rocket Mortgage Canada, further expanding the US mortgage giant's presence north of the border with Aboulhosn overseeing that growth as president.
He told Canadian Mortgage Professional that the news marked the next step in the company's evolution, just over two years after its launch as a digital mortgage brokerage, and said common values between the now-unified brands were clear.
"In that time, our team has proven that it can deliver best-in-class service, best-in-class innovation, and growth," he said. "Ultimately, those are all the things that Rocket Mortgage stands for in the US. It was clear to us and others that the team behind Edison really deliver that same promise to consumers – we decided it was the right time to make that rebrand."
These have been an eventful two years for the team now known as Rocket Mortgage Canada, having opened their doors in March 2020, just as the COVID-19 pandemic was beginning to wreak havoc on everyday life across the country.
Read more: Edison Financial announces major name change
The company navigated those challenges and more, reaching $1 billion in annualized submitted volume since that time – making it the first brokerage in Canada to hit that milestone so quickly, according to Rocket Mortgage.
Aboulhosn said a laser-like focus on client service had underpinned that growth, with a rigorous training program also rolled out for new agents and brokers, not all of whom were already steeped in the mortgage industry.
"What that allowed us to do is find the best people, no matter what their background was," he said. "A lot of people don't necessarily come from the mortgage space, so we've been able to go out there and find the best people that are passionate about just delivering amazing client service."
Technology has propelled much of Rocket's success in the US and is set to remain a prominent component of the brand's growth in Canada. Aboulhosn said that it had just released its client portal for the first time, allowing clients to complete a full application online, upload and submit documents, and track the process all the way through to closing.
Its focus on pushing ahead with innovation has seen close collaboration with sister company Lendesk, a partnership that's set to continue as Rocket Mortgage Canada moves forward.
"When we looked at our business and where our agents and clients currently live, that was largely in Finmo," Aboulhosn explained. "And so we decided to really build a lot of our technology directly into Finmo, and I think that will ultimately benefit brokers and clients as we drive innovation faster."
Read next: Edison Financial announces expansion into third province
The company's belief in technology is also grounded in a conviction that the digital experience also must be complemented by top-tier client service and transparency throughout each stage of the process.
"If you complete the application and you want to get in touch with someone to get clarity but can't get a hold of someone, then it doesn't matter how good the digital experience is," Aboulhosn pointed out.
In Canada, the team has had the benefit of observing, in Aboulhosn's words, "what 35 years of best-in-class mortgage evolution looks like," from Rocket south of the border.
Another noteworthy announcement last week saw Rocket reveal its plans to become a direct lender in Canada, a venture that's set to launch before the end of the year. That's a move that the company says will further bring digital experiences into the mortgage space.
"One example I use is that I can order a $20 pizza today, and I can know exactly when it goes in the oven, when it's in the delivery car, and when it's going to arrive at my house," Aboulhosn said. "And yet for this financial transaction, which is one of the biggest and anxiety-inducing, people can often submit their application to a lender and not hear about what's going on with [it] for weeks.
"Just that ability to provide a level of insight is really important, and that's one reason why we believe becoming a lender is going to help us achieve our mission of really delivering an amazing client experience by bringing the brokering activity and the lending activity under one roof."