A recent CMHC report highlighted the increasing digitization of the mortgage process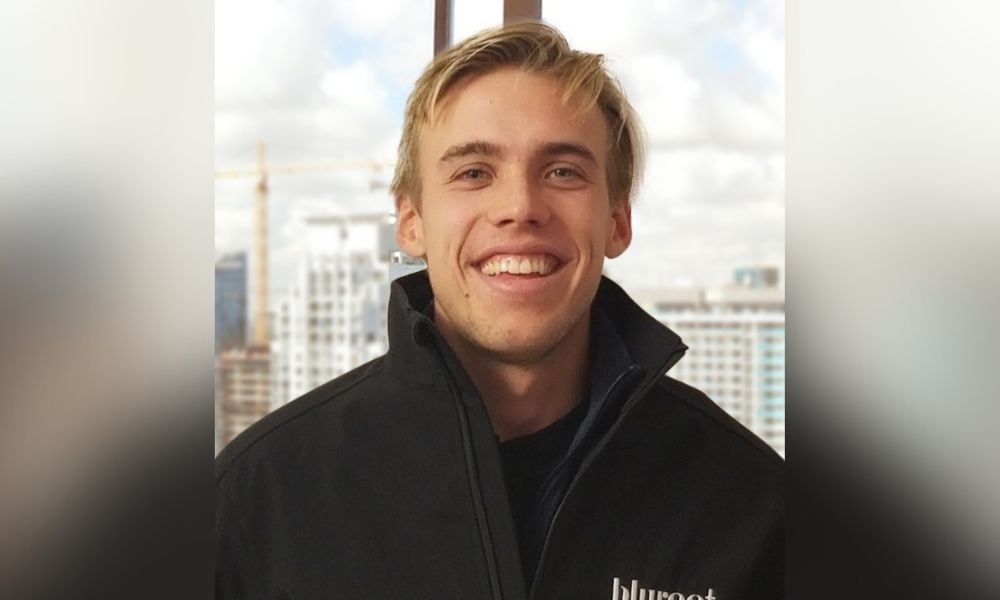 Among other trends, a recent report by Canada's national housing agency focused on the increasing prominence of financial technology in the country's mortgage space, a development that appears to present both opportunities and challenges.
Canada Mortgage and Housing Corporation (CMHC) said in the latest iteration of its biannual Residential Mortgage Industry Report that digitization now plays a significant role in the mortgage process, with fintechs having "increased their footprint exponentially" in Canada during the past 10 years.
The report indicated that was largely due to the ability of financial technology to enhance the work of mortgage professionals through new capabilities such as digital lending, payment solutions, artificial intelligence, process automation and more.
While the influence of fintechs in the mortgage space has been rising since well before COVID-19 arrived in Canada, the pandemic has only served to supercharge digital progress where the mortgage industry is concerned, according to a Toronto-based mortgage tech executive.
Tom Hall (pictured top) is cofounder of BluMortgage, provider of a CRM that's utilized by several prominent Canadian brokerages and fully integrated with leading operating platforms including Velocity, Filogix and Finmo. He told Canadian Mortgage Professional that since the onset of the pandemic, more and more mortgage professionals had become convinced of the effectiveness of digital solutions.
"One of the big things that happened is COVID kind of accelerated everything," he said. "When I think about the fintech space, what needs to happen for any kind of technology adoption, you need it in three areas: in the client, in the technology company, and in the user of that technology [such as brokers or lenders].
Read next: Mortgage technology – how it will impact the space in 2022
"I think that when COVID came around, [tech companies] saw that as an opportunity, and I think it's just continued – the client now has been much more receptive to these types of digital adoptions."
That rapid growth following the events of March 2020 was a result of work-from-home requirements and public health restrictions that meant mortgage professionals and their clients had to adapt to Zoom meetings and inkless signings, Hall said – but also came about because mortgage volume shot through the roof, meaning a more streamlined and effective process became paramount for all parties.
"Also, maybe a final piece of that was as mortgage volume increased, more and more people entered the market, and so the need to be more competitive increased and people really saw digital solutions as a way to be competitive," he added.
CMHC's report noted the potential of fintechs to generate a better client experience, bring about more efficient operations and reduce fraud in mortgage applications, although it also stressed that new instances of fraud could emerge and non-bank fintech lenders could cause greater system risk by capturing a greater market share.
Still, Hall said that most fintechs were focused on trust and security as key components of their growth, especially given the potentially catastrophic reputational impact that a breach or error could cause both to the company and the industry.
Read next: Making the most of the advantages offered by mortgage tech
"Trust is one of those things that is hard to earn and easy to lose, and I think that's amplified in a space that has so much regulation around it," he said. "Ultimately, we want to do what's best for the lender and the clients protecting their data and that sort of thing, and we've been gifted this golden opportunity for people to fight through the red tape.
"Let's not take that for granted… There's risk at the company level, but I think also risk at the industry level where if we aren't smart about this, then we could be doing damage across the industry, across all fintechs."
While it didn't feature in CMHC's report, one development that its advocates argue would have a significant positive effect on Canada's mortgage industry is open banking, which would allow third-party developers to build applications around a financial system.
With Canada arguably lagging behind other countries in its current readiness for open banking, Hall said its adoption would be welcome – although he emphasized the importance of a step-by-step approach that's careful and measured.
"For us, it's exciting," he said. "We want to push there, but what's important is… only [taking] things one step at a time.
"If someone wants to come in and just say, 'Hey, we're going to do open banking,' that can ruffle some feathers, but if we take things as technology companies, successive improvements month over month, year over year, we'll get there. So being kind of realistic, but also ambitious. That's always the balance."